What Is Kimberly Guilfoyle's Connection To Alex Rodriguez?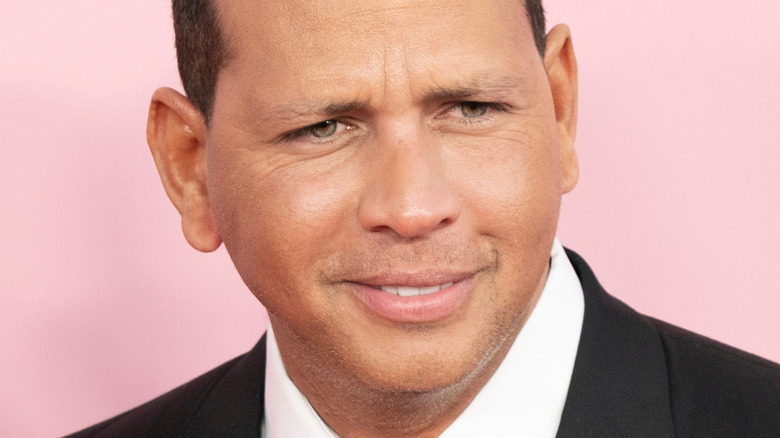 Shutterstock
While Alex Rodriguez might still be dealing with his recent breakup from Jennifer Lopez in a number of ways — everything from Instagramming his emotional fallout to putting himself back out onto the dating scene — it seems that another high-profile celebrity is trying to catch his attention. 
As SheKnows reported on July 29, conservative pundit Kimberly Guilfoyle, who recently flocked to Florida with her partner Donald Trump, Jr., has apparently been hitting the former athlete and entrepreneur up on his social media accounts. SheKnows noted that Guilfoyle has been "double-tapping nearly all of Rodriguez's photos for the past few months" on Instagram. She's also commented on some of his Instagram posts, with supportive messages about being "happy" for him and his new Hamptons home rental.
So, what sparked Guilfoyle's commenting and liking onslaught? Has Rodriguez given any indication of a response? And does their possible connection shed any light on Rodriguez's political leanings? Read on after the jump to find out all about it. 
Kimberly Guilfoyle's connection to Alex Rodriguez is through real estate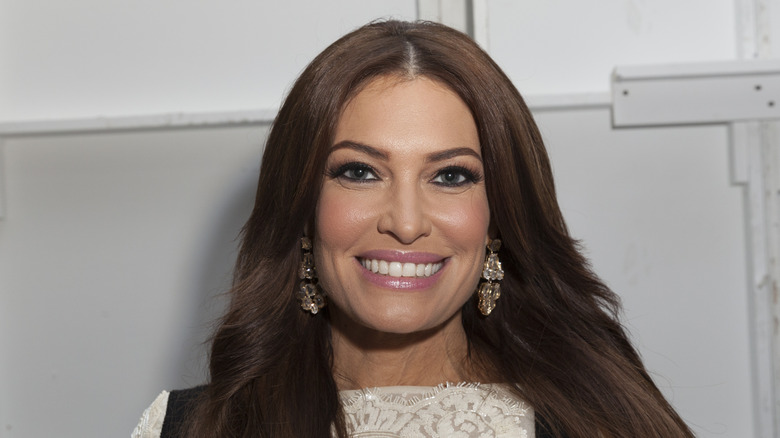 Shutterstock
Per SheKnows, there's a specific reason Kimberly Guilfoyle is so happy that Alex Rodriguez and his daughters are living in a new home. According to the outlet, Rodriguez has been spending his summer in the Hamptons at none other than the manse Guilfoyle once owned with Donald Trump, Jr., which sold earlier this year for $8 million, the outlet noted.
Neither Guilfoyle nor Trump, Jr. owns the home Rodriguez is currently renting, but that hasn't deterred Guilfoyle from linking herself to Rodriguez under the auspices of the space. SheKnows noted that Guilfoyle has written well-wishes like "hope you are enjoying the house we loved it!" on Rodriguez's Instagram posts. (The outlet also highlighted that Rodriguez has seemingly neglected to respond to Guilfoyle's public messages.) 
Regardless, could Guilfoyle's tenuous ties to Rodriguez indicate the direction of his political support? Keep reading to find out.
Does Alex Rodriguez' affiliation with Kimberly Guilfoyle reflect his politics?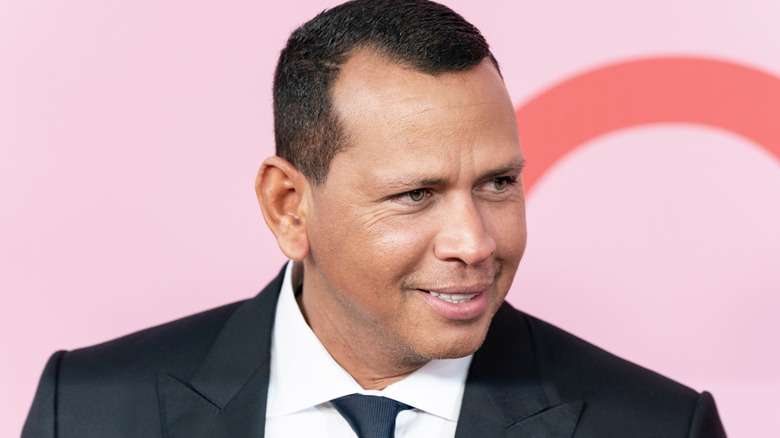 Shutterstock
While Alex Rodriguez's connection to former Fox News commentator and current GOP fundraising point person Kimberly Guilfoyle might cause speculation over Rodriguez's political affiliations, it appears his party loyalties are a bit murky. 
Rodriguez, who played for the New York Yankees from 2004 to 2016, has supported Republican candidates in the past, including disgraced attorney and former Trump lackey Rudy Giuliani for his mayoral campaign in 2007, as well as former President George W. Bush in 2000 and 2004, per the New York Daily News. And considering Giuliani's reputation at the time as "America's Mayor" following the 9/11 attacks at the World Trade Center, as well as Rodriguez's status as a member of the New York Yankees — well, one could surmise a link between the two.
But despite Rodriguez's history of donating to GOP candidates, it seems the former athlete isn't strictly bound by partisanship. In 2020, Rodriguez and his ex-partner, industry multihyphenate and pop icon Jennifer Lopez, both seemingly (if at least implicitly) endorsed current President Joe Biden in the 2020 election. Lopez also performed at Biden's inauguration, and Rodriguez was in attendance, too.