Rick Leventhal's Salary At Fox News Might Surprise You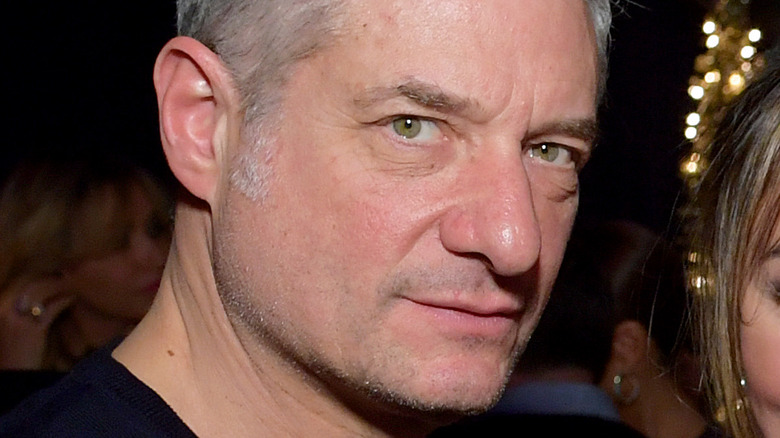 Ben Gabbe/Getty Images
As The Wrap reported in June 2021, longtime Fox News host Rick Leventhal announced his exit from Fox News shortly following his decision to focus on his marriage to Bravo's "Real Housewives of Orange County" star Kelly Dodd, who will not be returning for the show's next season. While his resignation, which was made through a Fox News spokesperson, mostly referenced his decades-long career with the network and his life with Dodd, who he married in October 2020, The Wrap also noted that both had recently contracted and had been diagnosed with Lyme disease, which can lead to a severe impact on a patient's quality of life if left untreated, per the Centers for Disease Control.
"Rick Leventhal's work as a senior correspondent for Fox News Channel has been remarkable," an unnamed spokesperson stated in regards to Leventhal's decades-long tenure at the news network. "From being one of the first reporters at the scene on 9/11, to covering the Iraq War, the War on Terror in Afghanistan, decades of major hurricanes, the death of Osama bin Laden, the Sandy Hook massacre, the Boston Marathon bombing, and a prisoner manhunt at Dannemora, he delivered vivid and powerful journalism that became a signature part of the network's history." His value to the conservative channel was emphasized in the disclosure that they honored his request to "cease reporting breaking news nationally" and that they had relocated him to Los Angeles following his nuptials to Dodd. But did his salary and Fox News match accordingly?
Rick Leventhal's tenure at Fox News earned him major bucks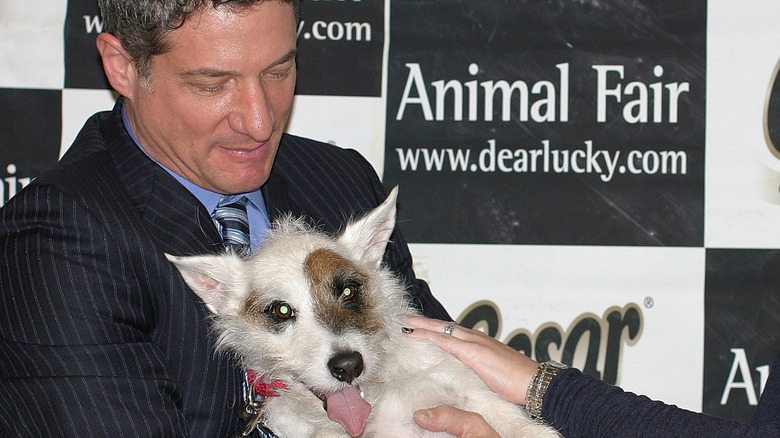 Rodney Williams-itier/Getty Images
Throughout his career as a host and staple for Fox News viewers since 1997, Rick Leventhal remained one of the few figures attached to the news network who managed to skirt controversy — especially during the 2016 scandal that came to light following a sexual harassment suit brought forward by former anchors Megyn Kelly and Gretchen Carlson against the now-deceased founder and former CEO Roger Ailes. It seems his status and his presumed loyalty to Fox News might have paid off — literally — though the exact figure of his amassed wealth is somewhat unclear. As Celebrity Net Worth listed, the reporter's wealth was at a reported cool $3 million, but another site, BioGossip, listed it as $20 million in 2019. (It is unclear as to when the page for Leventhal on Celebrity Net Worth was last updated, though BioGossip's valuation came with an update made in May of this year.)
As Celebrity Net Worth noted in its financial breakdown of Leventhal's assets, the former anchor purportedly lives in a mansion located in Newport Beach, California, which he rents at $10,000 per month, with his wife Kelly Dodd. The site also stated that he also listed his previous residence, a condo in New York City worth $825,000, sometime in 2020. While these numbers indicate that Leventhal was paid handsomely during his years at Fox News, is there any public information with regards to his salary?
Rich Leventhal's salary during his Fox News years remains a mystery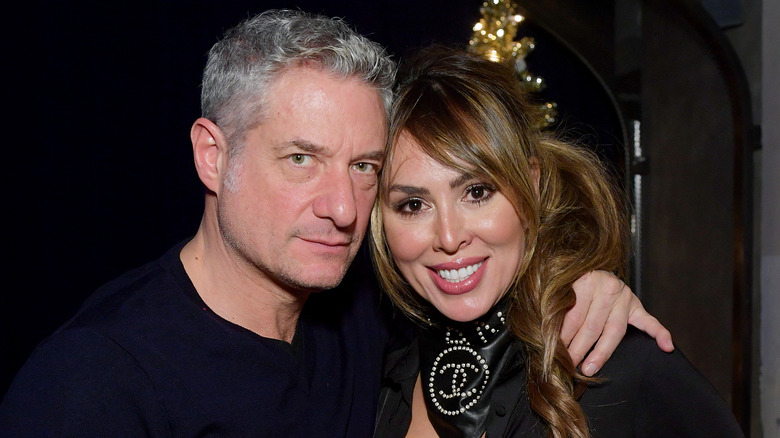 Ben Gabbe/Getty Images
Keeping in line with the varying reports of former Fox News reporter Rick Leventhal's net worth (which still seemingly conclude that it ranges in the millions), the exact amount Leventhal received salary-wise as a news network employee is also somewhat murky. At the time of this writing, one site listed his income at around $100,000 per year in 2020, while another placed it at anywhere between $24,292 and $72,507 (though, suffice it to say, the lower figure on that scale seems bafflingly inaccurate, considering the current poverty line in the U.S.).
But even though Leventhal's general net worth, even at its lowest projected figure, indicates Leventhal is still able to live more than comfortably compared to the average American, it's paltry compared to his ex-colleagues at Fox News. In 2020, conservative pundit Tucker Carlson was reported to have an annual salary of $6 million; another network talking head, Sean Hannity, purportedly took home $40 million the same year (though, to be fair, that figure included income from multiple radio gigs and shows in addition to his role at Fox News). Even so, only time will tell if Leventhal's current financial nest egg will be enough to ride out a full-blown retirement, or whether he'll eventually rejoin his Fox News cohort in the future.