Why Jungkook From BTS Won't Reveal All Of His Tattoos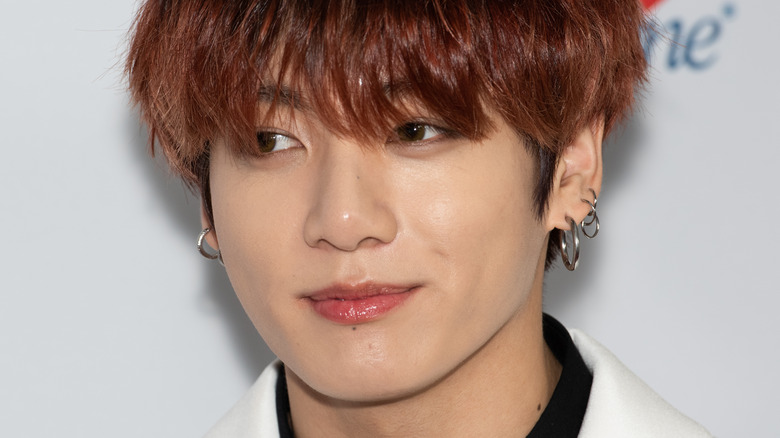 Silvia Elizabeth Pangaro/Shutterstock
If there's one thing you should know about the members of BTS, it's that every single one of them is an open book. They're never one to shy away from sharing anything and everything with fans, from the music they listen to, to the books they're reading, to the places they travel, to even as simple as what they had for lunch. They share their struggles, too, like the shock of not having been able to perform in front of fans during this time, or not getting the chance to do the things they want due to insanely busy schedules.
BTS' openness is one of the biggest reasons why they have such a close-knit relationship with their fans. But if there's one thing they don't share quite as often, it's their tattoos. Currently, there are two members of BTS who are inked up: Jimin and Jungkook. 
Jimin only has a few tattoos so far, but Jungkook has an intricate tattoo sleeve that he doesn't reveal as often as fans would like. Here's why.
Jungkook always planned to have tattoos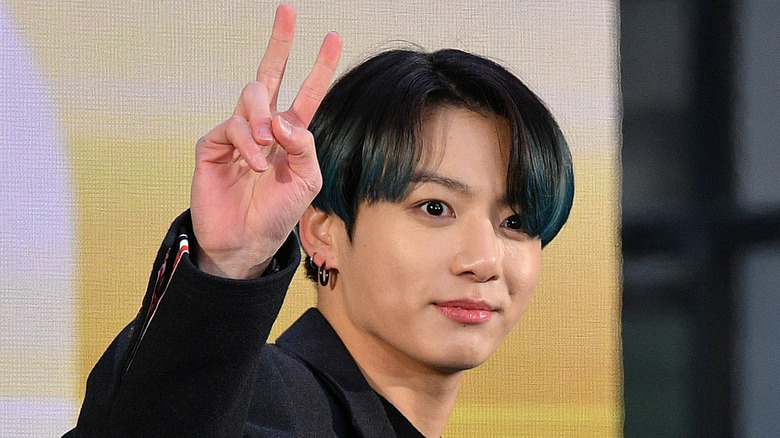 Dia Dipasupil/Getty Images
While it wasn't until 2019 that Jungkook decided to start inking up, the youngest member of BTS had always planned on getting tattoos. While filming the 2014 reality show "American Hustle Life," the "Euphoria" singer shared the things he wants to do when he grows older.
"When I become an adult, we're gonna go out and drink together. That's what they said. I want to be an adult as soon as possible so that all the BTS members can have a drink together like a party, he said at the time, per the Hindustan Times. "And I really want to drive. I want to get a tattoo," he added.
Apparently, Suga overheard him and expressed concern. "Why are saying that in front of the camera? He's out of his mind! Our fans are gonna be disappointed," the rapper said. But Jungkook knows that ARMY will support his decision. "I just mentioned how much I love our ARMY. If they love us, they won't mind," he said. And he's right! Fans always want to take a closer look at Jungkook's tattoos, but they don't always get to do so. Even today, Korean media still considers body art taboo.
Tattoos are still prohibited in South Korea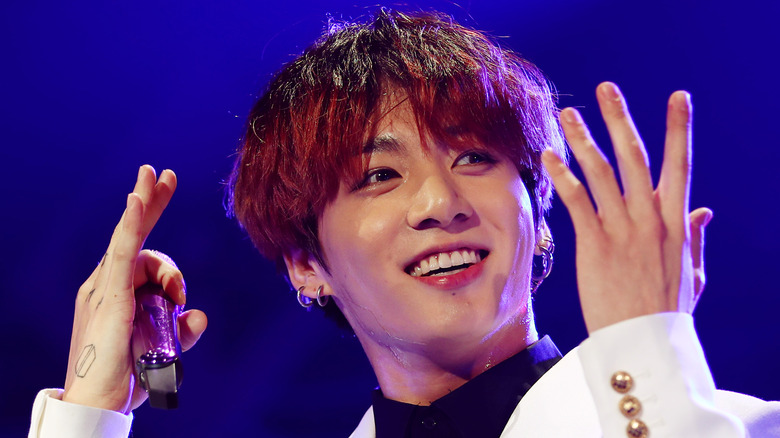 Rich Fury/Getty Images
Despite the burgeoning tattoo industry in South Korea, not many know that it's the only remaining country where inking tattoos is illegal without a medical license, per the Wall Street Journal. While displaying tattoos is allowed, Korea JoongAng Daily notes that the Korea Communications Commissions require them to be blurred on shows. It's why idols with tattoos like Jungkook have no choice but to cover the exposed tattoos with tape when they have television appearances. It's not that Jungkook doesn't want to show his tattoos — he's technically not allowed to, at least in official media outings. 
South Korean lawmaker Ryu Ho-Jeong aims to change this, and even used the star as an example. "Take the tape off of BTS," Ryu wrote on social media, via Korea JoongAng Daily, along with images of Jungkook with tape covering his tattoos. "Have you ever seen tape on your favorite celebrity's body? This is a hideous sight, which is often seen on Korean television as it is the rules of the broadcasters not to expose tattoos." The politician received backlash from fans for using the artist for politics, and Ryu, who happens to be a BTS fan, has since issued an apology.
It's unclear whether South Korea will eventually change the rules, but one thing's for sure: The BTS ARMY will always love Jungkook, with or without tattoos.