Taylor Kinney Dishes On Dating Post-Lady Gaga Split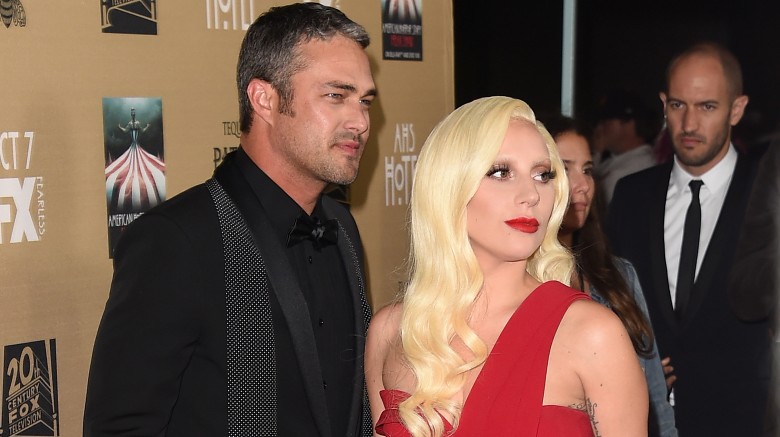 Getty Images
If you ask Taylor Kinney, he may not be having the easiest time rebounding from his broken engagement to Lady Gaga.
As Nicki Swift previously reported, Gaga and Kinney split in July 2016 after five years together. The pair initially said they were just on a break...but the break never really ended, despite reports that Kinney, 35, wanted to get Gaga back.
"My dating life is through Chicago Fire," the actor told Entertainment Tonight on March 21, 2017. "I live vicariously through my character."
Kinney also admitted that he's open-minded about who his next lady love may be.
"I don't think I have a type," he said. "I think it's more of an energy. I think of compatibility as the intangibles of something, and someone that you meet and connect with, and someone you can laugh with, and maybe share a [similar] sense of humor, then things go from there."
Of course, Kinney may just be keeping his actual private life mum. In October 2016, he was rumored to be dating a radiology nurse from Philadelphia named Alanna DiGiovanni. The 26-year-old brunette was said to have visited Kinney on the Chicago Fire set and to be "head over heels" for the salt-and-pepper-haired hunk.
Gaga, meanwhile, has moved on herself. The 30-year-old triple-threat is currently dating her agent, Christian Carino. She previously hinted that her split from Kinney was due to feeling unappreciated.
"I think women love very hard. We love men. We just love with everything we have," she said in December. "Sometimes I don't know that that love is met with the type of dignity that we wish it would be met with. You know, we're not trying to make you less of a man. We just want you to love us as deeply and as wholesomely and as fully as we love you."