Camille Grammer Goes After Dorit Kemsley Amid RHOBH Drama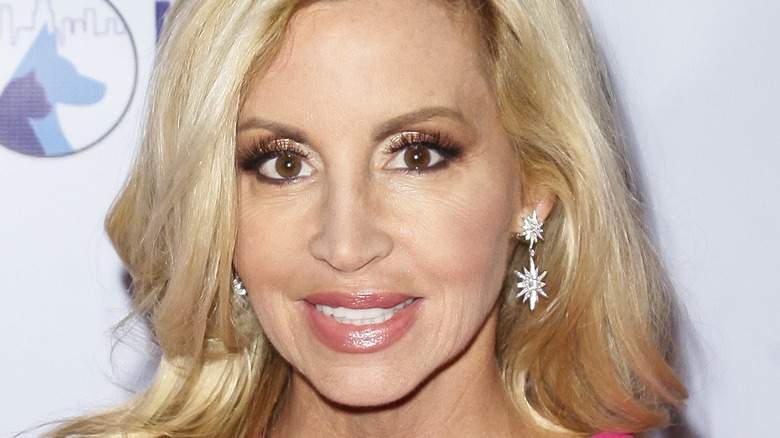 Tibrina Hobson/Getty Images
When you tune into "The Real Housewives of Beverly Hills," the drama is guaranteed. Most of Season 11 has revolved around Erika Jayne and Tom Girardi's divorce and legal woes; however, on the most recent episode, two other cast members began arguing. The cast gathered at Crystal Minkoff's home to celebrate the launch of Lisa Rinna's beauty line and Dorit Kemsley addressed Garcelle Beauvais about the shift she'd felt in their relationship. 
"I feel like the last couple of months, you've been making a lot of jabs at me. I don't really know why you're doing it, but I definitely am noticing it. It doesn't sit well with me, Garcelle. And I want to know what is going on," Dorit said (via People). "And the thing is, it's like [you're being] a bully." Garcelle replied telling Dorit that she doesn't "give anybody a chance to have their say" in group settings. The pair argued back and forth for a bit in front of the other women. Then, when Dorit brought up the incident in Palm Springs — the one where Garcelle probed Erika about Tom calling her every day in front of the whole group — it clearly struck a nerve. "F*** you with that, you know exactly what happened in Palm Springs," Garcelle clapped back. "F— you for bringing that up. F*** you, f*** you, f*** you," she said before storming off.
So what did former housewife Camille Grammer have to say about the situation? Read on to find out.
Camille Grammer weighs in on Dorit Kemsley and Garcelle Beauvais fight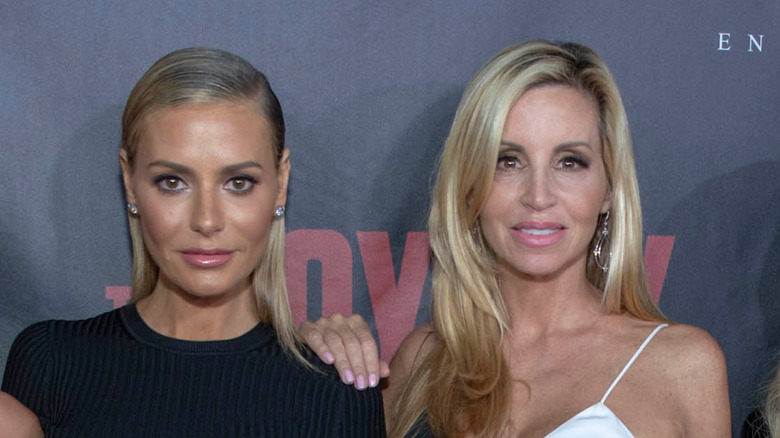 Eugene Powers/Shutterstock
Camille Grammer was a full-time cast member on the first two seasons of the "Real Housewives of Beverly Hills," and reappeared as a friend and guest on many other seasons. While she hasn't appeared on the show in over a year, she clearly still watches. Camille took to Twitter after the most recent episode to weigh in on the drama between Dorit Kemsley and Garcelle Beauvais. "Did Doreeeet just try to gaslight Garcelle? SMH," she tweeted. One fan replied to Camille asking her "Would you say Doreeeet's behaviour is pernicious or Machiavellian?" Camille answered the fan's question, writing "Machiavellian." Another viewer called Camille out for her comments "The way you pretend not to know that it's their job to poke at each other, as if you didnt do it for years... #rhobh."
This wasn't the first time Camille has weighed in on the drama this season. In a recent episode after Erika Jayne cried to Kyle Richards about her current situation, a fan tweeted at Camille "I wish you were there to yell 'Shut it down!!' every time Erika started to cry." Camille replied to the Twitter user, "We filmed in the Bahamas season 9 and we were all swimming in the water. I don't remember seeing EJ's mascara run after swimming underwater Just saying."
Camille may not be an official cast member, but her social media comments are clearly causing quite a stir of their own.