Who Paid For Khloe Kardashian And Lamar Odom's Wedding?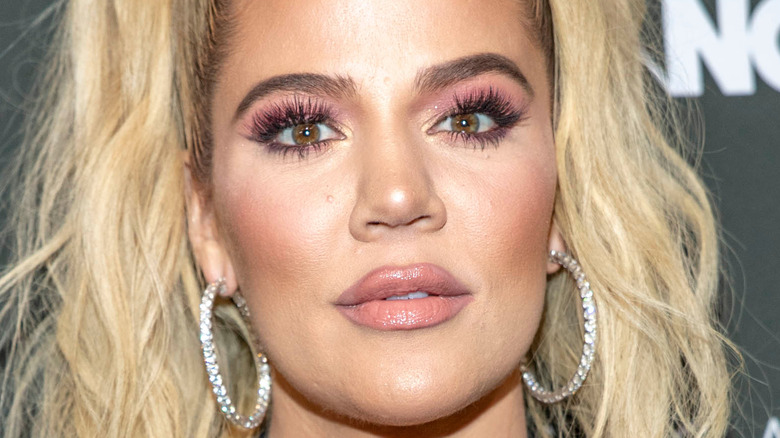 Eugene Powers/Shutterstock
It seems like Khloé Kardashian is always making headlines, and more often than not, it has to do with her relationships. The reality star and Good American founder has been in a very on-again/off-again relationship with her baby daddy, NBA player Tristan Thompson, for years. According to E!, the couple recently broke up after new cheating allegations surfaced. Still, the two have continued to spend a lot of time together as they co-parent their 3-year-old daughter True. But their relationship has been anything but smooth, as Tristan's been accused of infidelity many times — perhaps most notoriously, even with the Kardashians' longtime, but now former, family friend Jordyn Woods.
But before she met Tristan, Khloé was in another very public relationship with former NBA player Lamar Odom. The couple moved super-fast, tying the knot after dating for only one month. And their wedding was documented on the Kardashians' reality show for all to see. But who actually paid for the extravagant event?
A quickie for the cameras?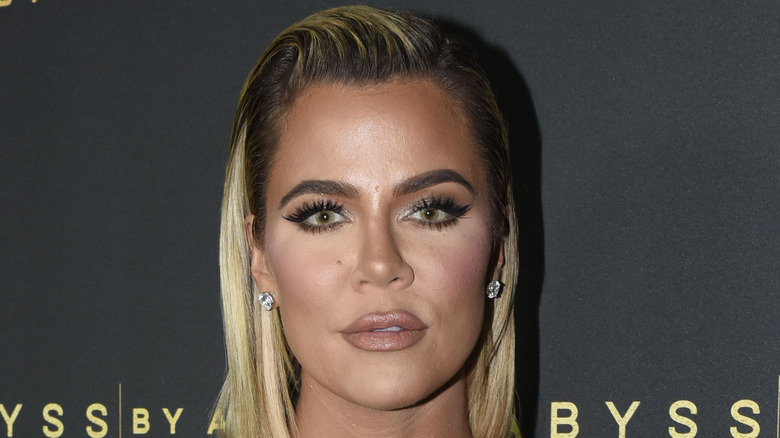 Vivien Killilea/Getty Images
Khloé Kardashian and Lamar Odom wed in September 2009 in a lavish ceremony that was featured on Season 4 of "Keeping Up with the Kardashians. At the time, TMZ reported that E! was footing the $1 million bill — a prospect not so outrageous, considering the network apparently paid for part of Kim's wedding to Kris Humphries. Khloé's stepparent, Caitlyn Jenner, also told the Las Vegas Sun about Kris Jenner's orchestration of the affair. "My wife has sold this thing," she said at the time. "We're right in the middle of shooting Season 4, it's great television. It will be a one-hour special on E!" And about that one-hour special: the network allegedly had one condition, which was that the marriage needed to take place ASAP for the season finale of "KUWTK."
Per TMZ, Lamar reportedly wanted Khloé to sign a prenup before the big day, but because there wasn't enough time, there were rumors that the ceremony that was filmed for the show was "non-binding," according to TMZ, and that the couple would get legally married after a "postnup" agreement was signed.
But Lamar refuted the claims that his marriage wasn't legitimate. The New York Daily News reported that Lamar said, "It's crazy how perception works in America when you're looking at things from the outside," he noted. "Anybody that was there will tell you that it was a beautiful event and it was real." 
Sham or not, the marriage did not last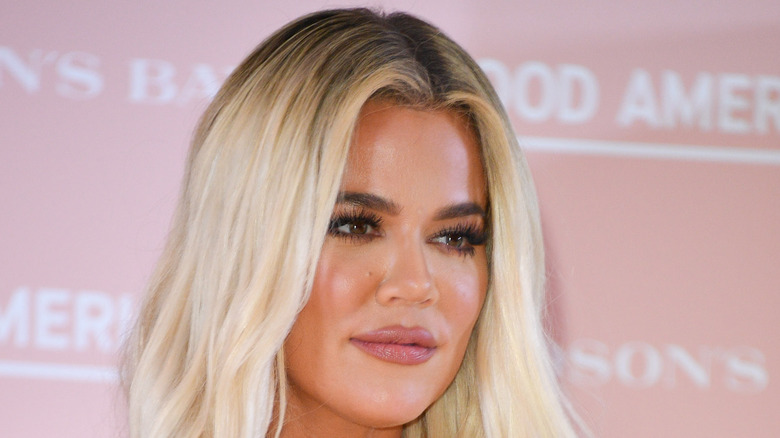 George Pimentel/Getty Images
And though it clearly was a joyous occasion, Khloé Kardashian filed for divorce from Lamar Odom only four years later. The couple's relationship was riddled with many issues, most stemming from Lamar's drug addiction and his infidelity. However, that doesn't mean there was any love lost. Khloé paused the divorce proceedings in 2015 when Lamar was found unresponsive at a Nevada brothel, after an overdose (via ABC News), and helped him recover.
Lamar has spoken about all the support he received from the Kardashians, and his ex-wife Khloé, specifically. "She was my angel," he said in an interview with BuzzFeed News. "When I woke up out of the coma, my memory was terrible and I couldn't walk or talk, and just her spirit, always being there, her bringing pictures of my mother, my grandmother, just to help me bring my memory back."
The two even seem to be on good terms today, considering the recent eyebrow-raising Instagram comment Lamar left on her post.