This Is Who Almost Hosted Big Brother Instead Of Julie Chen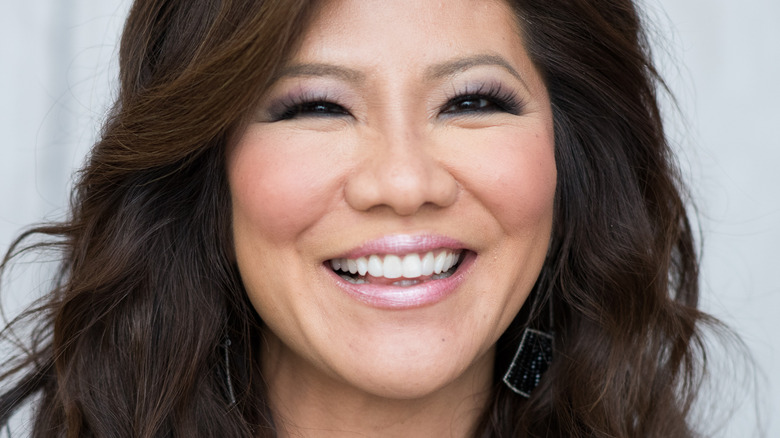 Dave Kotinsky/Getty Images
It's hard to imagine "Big Brother" without Julie Chen Moonves. The Daytime Emmy Award-winning personality has been the face of the hit reality TV series for 23 seasons and counting, and it looks like she will remain to hold the keys to the house in the foreseeable future. The 23rd season of "Big Brother" marks Chen's 26th season hosting the series (she also hosted two seasons of "Celebrity Big Brother" and one season of "Big Brother: Over the Top"). But even after two decades of tenure, retiring is not yet in her cards.
"Let me just say this," Chen told Entertainment Weekly. "Bob Barker hosted 'The Price Is Right' for 35 years, so get that skinny microphone ready!" Chen is so dedicated to the show that she plans on staying as host for as long as she can. "As long as I can form a sentence," she added. "I love it. I feel like it's my baby, and I can't imagine ever not doing it. I can't imagine the show existing and me not being part of it. So as long as it's on the air, I'd love to continue doing it."
Chen is pretty much inextricable from the show at this point. But not many are privy to the fact that she wasn't originally slated to host "Big Brother." What's more, she didn't even want the gig in the first place.
Big Brother was supposed to be hosted by another famous news anchor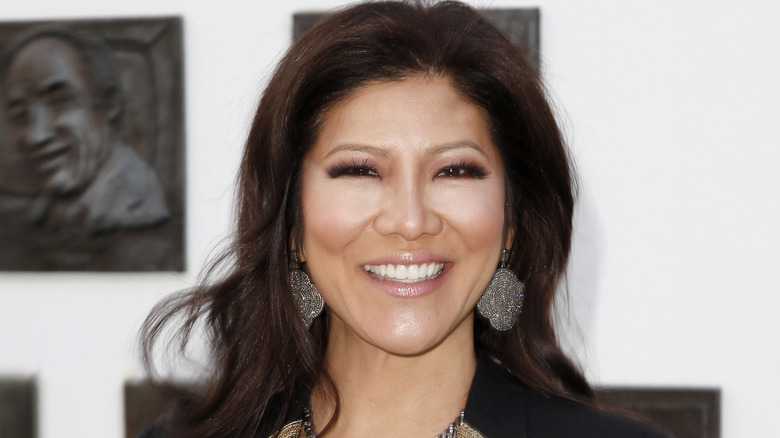 Tibrina Hobson/Getty Images
Even though Julie Chen was practically forced to host "Big Brother," she wasn't even the top choice for the gig. CBS originally tapped Meredith Vieira, but the famous journalist was busy with "The View" at the time.
"I was 29 years old, I had left local news and I got invited to CBS Network News. I was at the network for eight months and I got asked to host 'Big Brother,'" Chen said on the docuseries "For Real: The Story of Reality TV," via Heavy. "And I said, 'So why did you guys come to me?' [They said] we needed a journalist. We offered it to Meredith Vieira first and she turned it down and I'm like, 'So how low was I on the list?!"
Being a host for a popular reality show wasn't part of Chen's plan. She thought her career was only going to revolve around reporting news. "If you had asked me years ago what was in my future, career-wise and job-wise, I would have never said a reality show, and I would have never said daytime talk. I thought my future was news through and through," she said. But obviously, it all worked out in the end, and fans can continue looking forward to watching Chen on "Big Brother" for many seasons more to come.
CBS gave Julie Chen no choice but to host Big Brother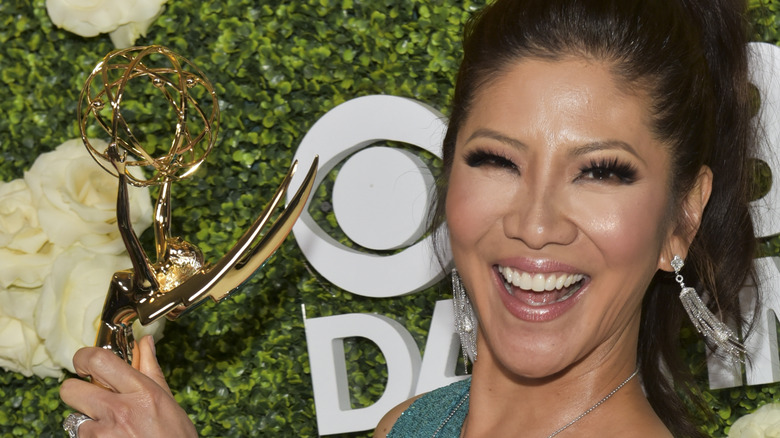 Rodin Eckenroth/Getty Images
Julie Chen is, first and foremost, a news anchor. Her years of news experience led to her being shortlisted for hosting "Big Brother," a gig she didn't exactly want at first. During her early years as "Big Brother" host, fans gave her the nickname "Chenbot" because she was, well, robotic.
"Let's just say what everyone knows: I was the Chenbot. I deserved that name because I was robotic. I came from a news background and I was asked to do this show and I thought, 'Okay, I'm going to be really straight, with no personality, because my original dream was one day to be a correspondent on '60 Minutes,'" she shared with EW Live in August 2020.
And on E! News' "Daily Pop" in July 2021, she divulged that the network wanted to "class it up," hence why she was considered. "The thinking was here's this reality show which some people might consider a little bit trashy," she added. "And they wanted to class it up with a news person." They then offered the job to Chen, and she had no choice but to take it or be slapped with insubordination charges. "They came to me and then I turned it down and I was told, well, technically we can make you take this job because you work for us, the network, and it can be seen as insubordination. I was like, 'Excuse me? What?'" she revealed. "But now, here I am."