Is Stephanie Grisham Going To Reveal Secrets In Her New Book That Donald Trump Is Keeping From Melania?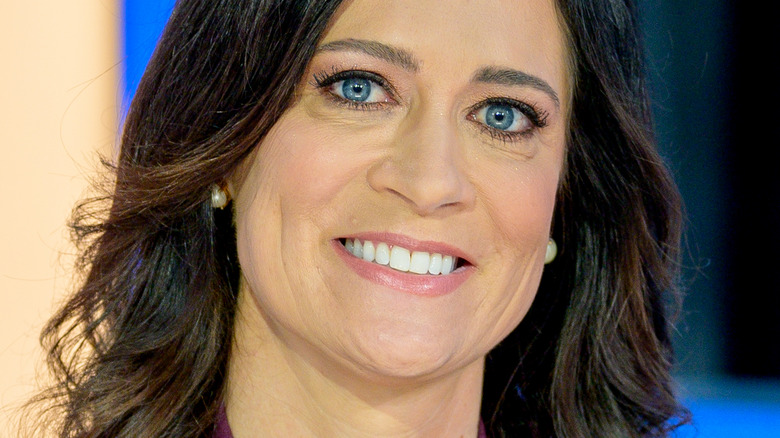 Roy Rochlin/Getty Images
There have been a plethora of books written about the inner workings of the Trump administration. Some are written by journalists who spent time covering the Trump presidency, while others have been written by former staffers themselves, such as "The Briefing: Politics, The Press, and The President," by former White House press secretary Sean Spicer. Even members of Trump's own family have written books about him. Mary L. Trump, Trump's niece, wrote a tell-all book about him titled: "Too Much and Never Enough: How My Family Created the World's Most Dangerous Man."
Melania Trump's former chief of staff and press secretary Stephanie Grisham is joining the list of people with close ties to the former president and first lady penning books about what goes on behind-the-scenes at the White House. The book is titled "I'll Take Your Questions Now: What I Saw at the Trump White House" and comes out on October 5.
Read on to find out what the book will reveal.
Stephanie Grisham's book will reportedly reveal secrets Melania Trump doesn't know about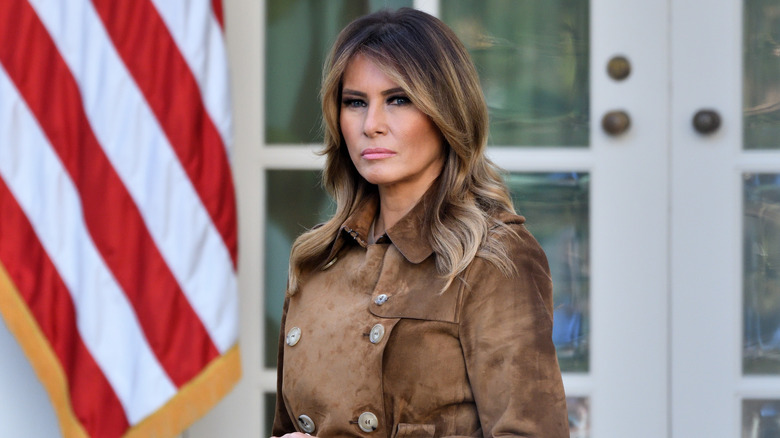 Evan El-Amin/Shutterstock
Stephanie Grisham joined the Trump campaign in 2015 and worked at the White House as press secretary and Melania Trump's chief of staff until January 6, when she resigned following the Capitol riot. Her tell-all book is reportedly full of bombshells. 
"Stephanie knows she's stirred up a hornet's nest with this book," a publishing source told Politico. "Stephanie has secrets about Trump that even the first lady doesn't know," the insider revealed. "Secrets that he doesn't want her to know. They will be in this book." The book also claims that the reason Melania did not invite Dr. Jill Biden to the White House for the long-held tradition of having tea on the morning of the inauguration was that Melania also believed the 2020 election had been stolen from her husband. 
Melania Trump's office has already issued a statement about the upcoming book. "The intent behind this book is obvious. It is an attempt to redeem herself after a poor performance as press secretary, failed personal relationships, and unprofessional behavior in the White House," the statement reads, via Politico.