The True Meaning Behind 'Champagne Poetry' By Drake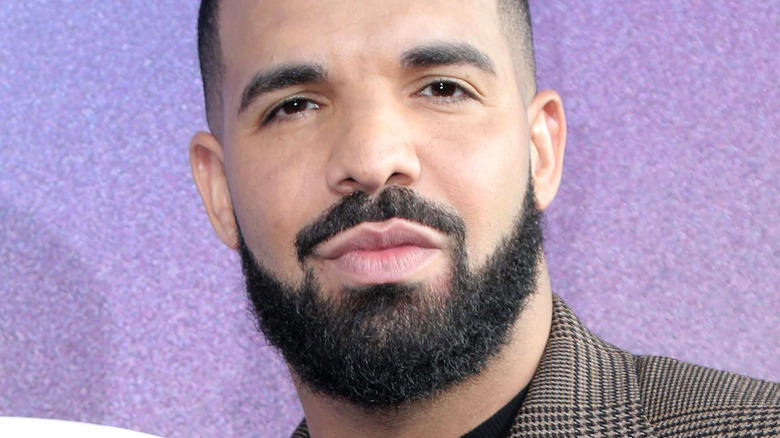 Kathy Hutchins/Shutterstock
Have you delved into the meaning behind "What's Next" from Drake? What about other tunes like "Lemon Pepper Freestyle" or "You Only Live Twice" which saw (or rather, heard) him team up with Rick Ross and Lil Wayne? And then there are the songs found on Drake's "Certified Lover Boy" album. 
Released on September 3, per Genius, the collection kicks off with "Champagne Poetry." Finding its way to the fourth spot on Rolling Stone's Top 100 Song Chart during the week of September 9 — behind "Way 2 Sexy," "Girls Want Girls," and "Fair Trade" featuring Travis Scott but before "Knife Talk," "In The Bible," and "TSU" among others from "Certified Lover Boy" (14 out of the top 15 on the chart, in fact) — the song seems to be a play on the rapper's Instagram handle, @ChampagnePapi.
However, there's much more to this song than just a possible reference to the star's social media account. Read on to find out all of the details when it comes to what Drake is trying to say in "Champagne Poetry," as well as what happens when the tune takes a serious (and likely unexpected) turn.
'Champagne Poetry' starts off by addressing Drake's success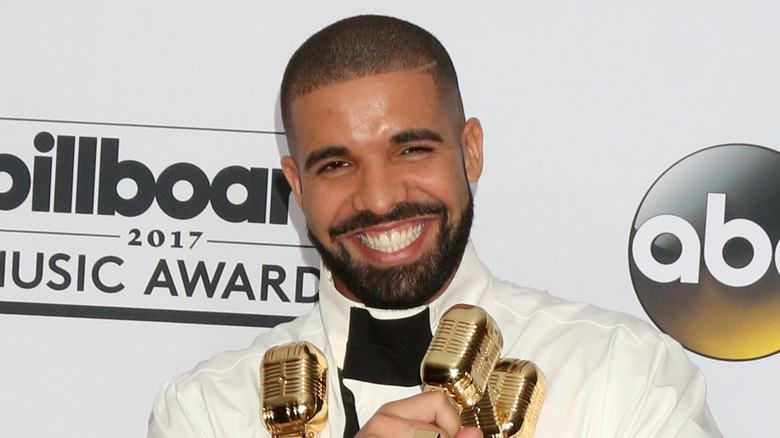 Kathy Hutchins/Shutterstock
"I been hot since the birth of my son ... / Sh*t is so surreal, Drizzy Drake, you better enjoy / Nothing else bigger than the OVO letterman boys," Drake tells listeners in the first verse of "Champagne Poetry," per Genius. First referring to his son, Adonis, the rapper goes on to talk about his success, including his super popular OVO brand.
Drake continues that message and vibe in the second verse when he adds, "Champagne poetry, these are the effortless flows ... / Under a picture lives some of the greatest quotes from me / Under me I see all the people that claim they over me / And above me I see nobody." Indeed, it's hard to argue about the fact that Drake has reached the top of the game when it comes to the music scene.
However, just because Drake enjoys a massive amount of success, that doesn't mean that he's not aware of what's going on in the world around him and face hardships himself. That's apparently why the lyrics and meaning behind "Champagne Poetry" change drastically in the second part of the song.
Things become serious in Drake's 'Champagne Poetry'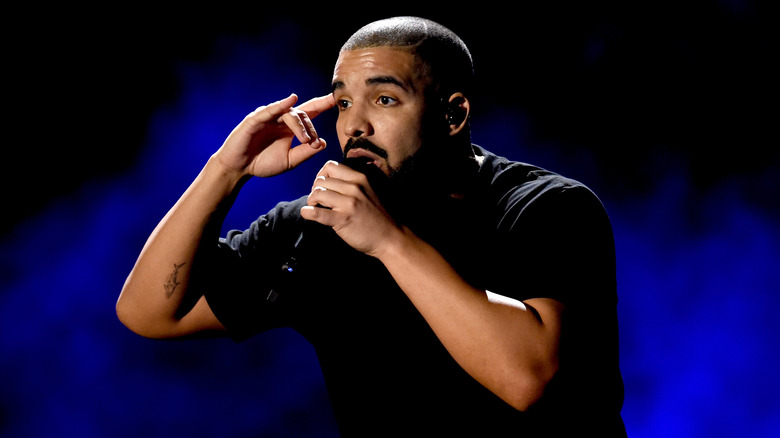 Kevin Winter/Getty Images
Listeners of Drake's "Champagne Poetry" will know that the song is divided into two parts and it's during the second section that the lyrics become much more serious. We first get a hint of that during the intro for part two, which, per Genius, mentions a "heavy day for real."
"The city's on fire and people are in denial / Charges being laid, but we'll see what they do with trial," Drake goes on to say in the verse, referring to tragedies and potential injustices. He then goes back to his personal situation and reveals that things aren't as easy for him as they might seem, saying, "I know I tend to talk about how I got a fortune on me / But with that comes the politics the city been forcing on me / Man, I can't even RIP and show my remorse to the homie / Know I carry the guilt of the city's misfortune on me."
Finally, while acknowledging that the "pressure" of his situation is "weighin' on" him, he adds, "Career is going great, but now the rest of me is fading slowly / My soulmate is somewhere out in the world just waiting on me." Also admitting that his "heart feel[s] vacant and lonely," he points out that he's still "makin' the most of this sh*t and more." Indeed, there's no doubt that Drake is living his life to the fullest, even if it can be hard.