Why Is Charlie Sheen No Longer Paying Denise Richards Child Support?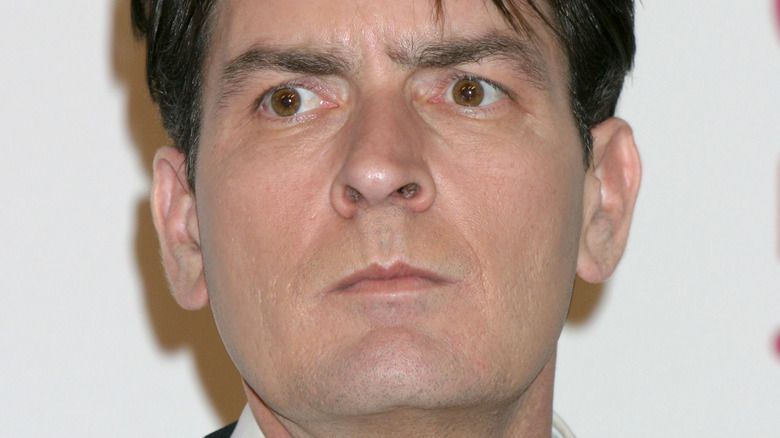 Kathy Hutchins/Shutterstock
Things seem to have calmed down a little for Charlie Sheen since that infamous Tiger Blood and "Winning" phase back in 2011, as well as things seemingly staying a little more down low for the former "Two and a Half Men" actor since he and his ex-wife, Denise Richards, went their separate ways in 2005. But only a little more.
Sheen and Richards have had a pretty tumultuous relationship since then, with Richards even claiming in 2006 that Sheen had allegedly threatened to harm her. "My primary concern is and always has been the welfare of the children," she said in a statement of their kids, Lola Rose Sheen and Sam Sheen, during divorce proceedings (via E! News).
Things have been very up and down since then, with the custody of their children being a particular source of contention. In September 2019, Richards accused her ex of owing child support, to which Charlie told The Blast, "D and her legal posse traffic only in fiction my day in court is painfully overdue. She is behaving like a coward and the truth will prevail."
Richards discussed the drama in an April 2020 episode of "The Real Housewives of Beverly Hills," saying of Charlie, "If he doesn't want to pay child support, that's on him... There's a lot that the kids don't know about their dad and I want to keep it that way." She then told Us Weekly in May things were "all good" between herself and Charlie. Possibly until now...
Charlie Sheen's daughter moved in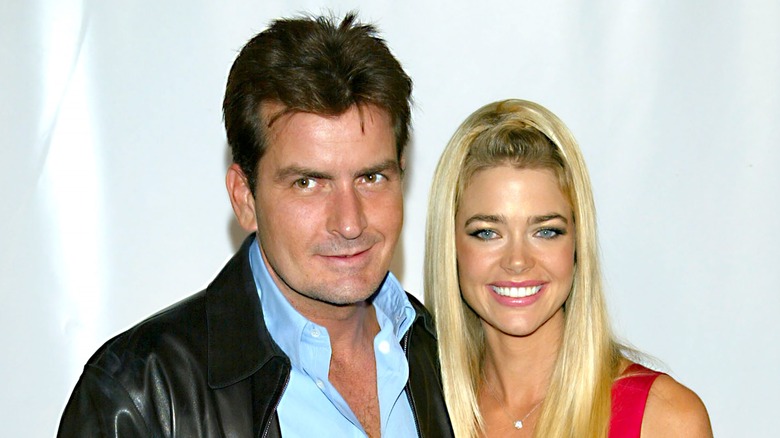 DFree/Shutterstock
It was revealed in October that Charlie Sheen would no longer be paying his former wife Denise Richards child support for the two children they share together — because one is now living with him. Per Us Weekly, Sam Sheen, the couple's eldest daughter who was born in 2004, moved in with Charlie and, as a result, his request to stop paying child support to Richards was accepted.
"I think what transpired today is extremely fair. It speaks to not just today, but it speaks historically to that same fairness," Sheen told reporters following the hearing, as it was confirmed Sam had moved in with her dad in April.
Charlie's attorney claimed that the actor had supposedly been overpaying in child support and suggested that Richards actually owed him payment back, though he was not looking to ask for it back. However, Richards' camp supposedly denied those claims of her being overpaid, with a source alleging to Us Weekly that Sheen hadn't given Richards money "in at least four years" and he in fact "owes her."
Sami's big move in with her dad came before she made some disturbing claims in a video posted to TikTok in September, which has since deleted. Per Page Six, Sami alleged that she had previously been "trapped in an abusive household."
It sounds like Charlie Sheen and Denise Richards may still be a little way away from being totally amicable...