The Shocking Thing Trump Is Convinced His Supporters Won't Do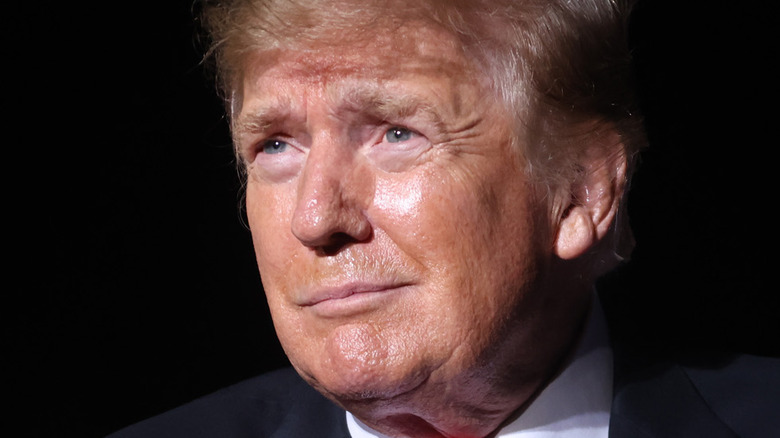 Scott Olson/Getty Images
For eight months going, Donald Trump has done everything (sans tweeting) to hype up his voter base. Though Trump has yet to officially announce a bid for the 2024 election, his behavior seems to offer a clue — thanks to a multiple pro-Trump rallies the former president has continued to organize since June. But according to a recent statement released by the Trump camp, it seems his attempts to ramp up his base for 2024 — along with his plethora of endorsements for possible contenders for Congress in 2022 — could ultimately be all for naught. Even more puzzling is that his latest declaration could ultimately put a dent into the GOP's strategies for securing the House and the Senate in 2022, and in doing so hand it over to their Democratic political rivals.
So what exactly is going on here — and how is Trump's statement tied to his false claims about election fraud in the November 2020 presidential election?
Donald Trump's befuddling claim about his supporters could hurt the GOP's chances in 2022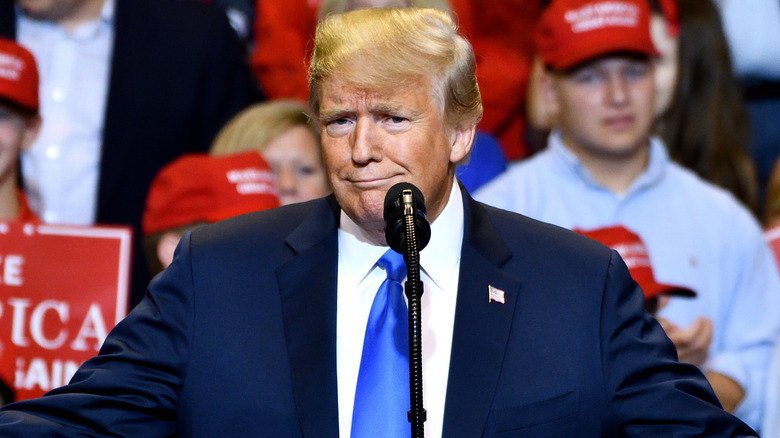 Evan El-Amin/Shutterstock
In a statement released by Donald Trump's Office of the Former President, which he has used as a work-around for sharing Tweet-like memos following his social media ban, Trump wrote that the future two elections — the 2022 midterms and the 2024 presidential race — hinge on the debunked 2020 election fraud Trump has touted since leaving office. (The U.S. government agency CISA said their own joint statement that the 2020 presidential election was "the most secure in American history," a fact upheld by the federal courts, according to Reuters). 
Nevertheless, Trump overlooked these findings in his October memo. "If we don't solve the Presidential Election Fraud of 2020 (which we have thoroughly and conclusively documented), Republicans will not be voting in '22 or '24,"  in his statement, which was published on October 13. "It is the single most important thing for Republicans to do." 
As The Week noted, the post appeared to be a call-to-arms for Republican voters to stay home and not vote — meaning that, hypothetically, a conservative no-show would place elections nationwide decidedly in favor of any or all Democratic candidates.