The Reason One Of Donald Trump's Golf Clubs Could Land Him In Trouble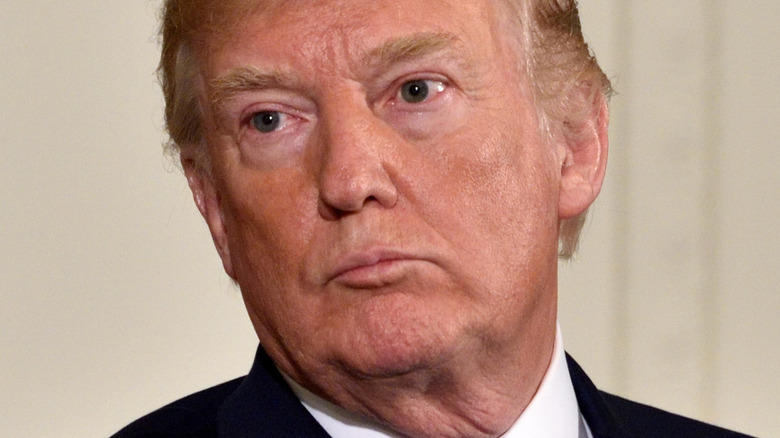 Evan El-Amin/Shutterstock
Since leaving office in January, the actions of Donald Trump and his inner circle, especially in matters related to money — ranging from the state of the Trumps' wealth to the current Trump Organization scandal to ill-fated Cameo forays — have raised more questions than answers. What is the deal with the former presidents' supposed "huge" (as he might say) fortune? And how is this group still seemingly making such a ruckus?
Now, according to a story The New York Times broke on October 20, it appears Trump's family real estate empire is once again at the center of another investigation of the criminal variety — except this time, the focus of the case also has to do with one of Trump's greatest loves: golfing.
Per the report, the Trump National Golf Club Westchester, a Trump Organization-owned course located in New York state's Westchester County, has come under fire by the county's district attorney's office for financial dealings that might not be entirely above-board. Not only that, but the latest Trump financial fiasco isn't the first to involve one of Trump's golfing havens. But first, let's get to what's going down in Westchester.
Donald Trump's Westchester, New York golf club is reportedly under serious financial scrutiny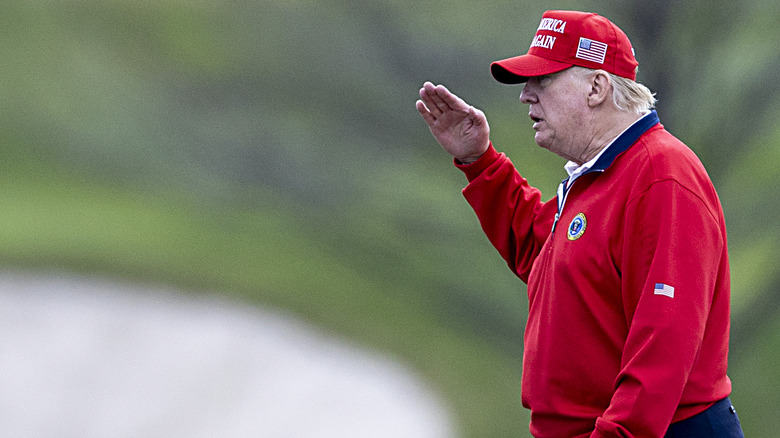 Tasos Katopodis/Getty Images
As ESPN also reported, Donald Trump's Westchester golf course is currently being investigated by county District Attorney Mimi E. Rocah over whether the Trump Organization filed correct and updated valuations of the property to officials in the town of Ossining, which oversees the club's taxes.
Though Rocah and her office have not officially accused anyone or any entity yet, anonymous sources tipped off The New York Times of the ongoing probe. "The full scope of the investigation could not be determined, but the district attorney ... appears to be focused ... on whether Mr. Trump's company ... misled local officials about the property's value to reduce its taxes," as NYT wrote. In a statement to The New York Times, the Trump Organization declared any possible fraud, and the concept of intentionally vying under the rug for lower taxes, as "completely false and incredibly irresponsible."
The Westchester golfing property is far from the only one of Trump's courses to become the subject of financial scrutiny. As Insider noted in February, two Trump clubs in Scotland — specifically, in Aberdeen and Turnberry — were almost placed under audit by the country's government, though the political body ultimately declined to do so. According to an earlier 2020 report by The New York Times, Trump has lost a whopping $315.6 million from his 16-upward golf properties, both international and domestic, since 2000. More mess.