Is This The Real Reason Prince William And Kate Middleton Could Be Coming To The US?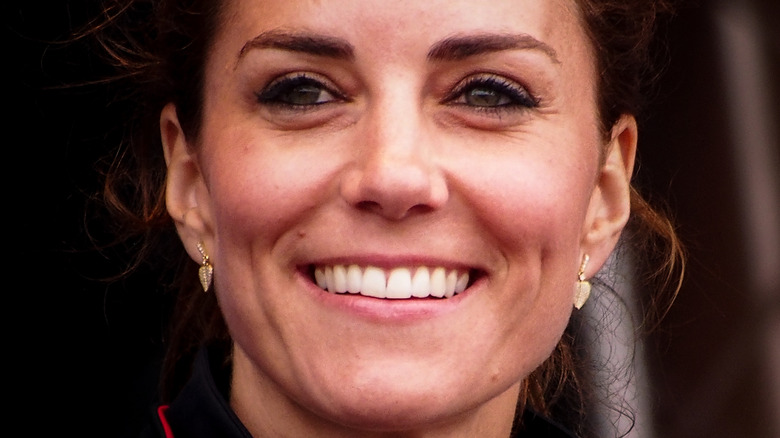 Simev/Shutterstock
Prince William and Kate Middleton could be heading back to the U.S. — but maybe not for the reason you might think. The two have made no secret of their love of North America (who could forget when they donned cowboy hats in Calgary, Canada, in 2011?) but haven't been spotted in the U.S. since December 2014. The two made their first trip together to New York at the time, but it was so long ago that Kate was actually pregnant with Prince George. They've since welcomed two more children into the world, Princess Charlotte, and Prince Louis.
The two very much made the most of their American adventure, taking in the sights of Manhattan and Washington. The couple attended charity events and even met with then President Barack Obama, while the colours of The Empire State Building changed to mirror the Union Jack — showing off red, white, and blue — to welcome them to the Big Apple (via Insider). What a warm and patriotic welcome indeed!
The most American thing of all though? That had to be when William and Kate attended a Cleveland Cavaliers and Brooklyn Nets game at the Barclays Center where they met up with America's own version of a royal couple, Jay-Z and Beyoncé. Seriously, how did the world handle so much royalty in one place!?
It sounds like now is the time for a return visit, but why exactly are Kate and William reportedly so keen to head back?
What Prince William and Kate Middleton think of America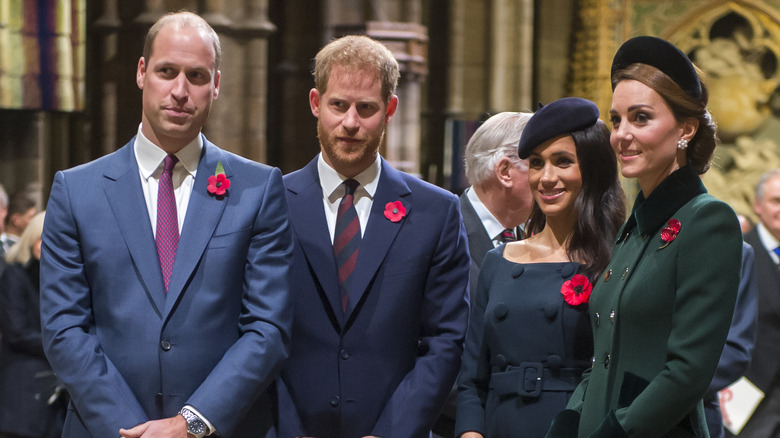 Wpa Pool/Getty Images
Prince William and Kate Middleton are reportedly considering another trip to the U.S. amid a pretty turbulent time for the royals in the wake of Prince Harry and Meghan Markle's, shocking tell-all with Oprah Winfrey.
According to a Vanity Fair source, William and Kate could head to the U.S. sometime in 2022 as they're "very focused on America and making sure they have a high profile over there." They also claimed that the couple "are aware that their popularity took a bit of a dive post the Oprah interview, and that the focus now is on getting that support back," adding, "America is a very important audience for them."
The claims came shortly after William announced that his Earthshot Prize awards would be heading to the U.S. in 2022, though it's not clear if their plans to shine up their image and the awards will coincide.
As for if they could say hi to William's brother and sister-in-law during their trip? Well, it's possible. Due to coronavirus-related travel restrictions (and amid the reports of a feud), William and Kate have not yet met Harry and Meghan's daughter, Lilibet, who was born in June. A source told Us Weekly that month the couple "want" to meet their niece and have "been wanting to see more of America as a family anyway," calling a trip, "a real win-win."
Well, one thing's for sure, we can't wait to see this family together again!