Why Donald Trump's Social Media Company Is Already Facing Big Issues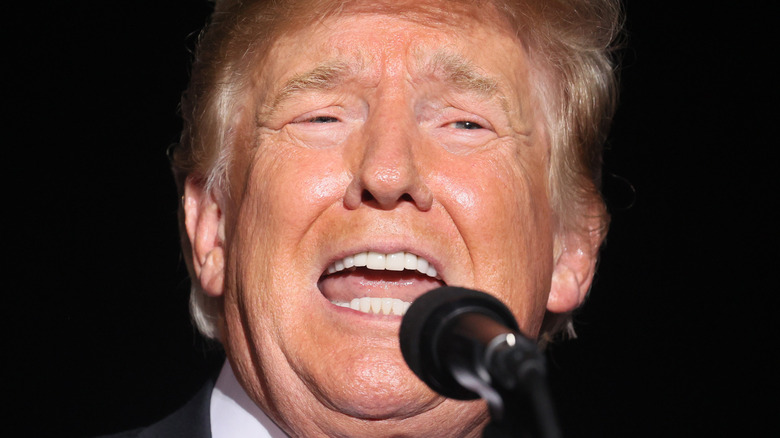 Scott Olson/Getty Images
Only days after Donald Trump's camp announced the upcoming launch of his new right-wing app platform TRUTH Social, it appears many are already counting down the minutes and seconds until its failure and ruin. As Insider reported on October 21 — the same day Trump's TRUTH Social press release made the media rounds — a slew of hackers were able to infiltrate the app's beta site and create sock puppet accounts for Trump (@donaldtrump) and former Vice President Mike Pence (@mikepence). (Notably, the beta site was yanked offline soon after the security breaches, per Insider.) 
While experts continue to weigh in on the impact, or lack thereof, TRUTH Social could possibly have on centralizing and/or harnessing the influence of the conservative voter base in upcoming elections, there's also the possibility that the advent of TRUTH Social could already be summarily moot. So what are the big issues the platform is up against? And will it even matter?
Donald Trump's new social media platform could fail for three reasons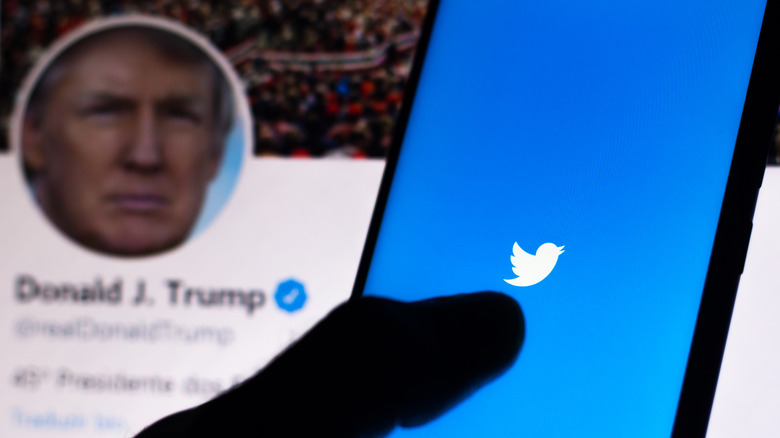 rafapress/Shutterstock
According to CNN analyst and editor-at-large Chris Cillizza, Donald Trump's TRUTH Social platform is already on a three-pronged track to its inevitable end. As Cillizza pointed out, the first issue facing the app is overall traction: when Trump first threw his hat in the ring for the 2016 presidential election, the former real estate magnate-turned-reality star already had a large following on sites like Twitter up to six years before launching his White House campaign. "He was a known commodity with lots and lots of followers," Cillizza explained. "He wasn't starting from scratch. With TRUTH social, he will be." 
Another major point brought up by Cillizza is simple general interest in the former president — who, by the proxy of no longer being the acting commander-in-chief, has generated far fewer numbers related to Trump-related content, as Axios reported earlier this month. It's also quite possibly why Trump is attempting to overturn his Twitter ban in federal court while launching his own social media venture. 
Aside from obstacles like influencer clout, market saturation could also make or break the Trump-helmed app's appeal. Per Cillizza, other conservative social hubs like Parler, which experienced an uptick of downloads following the January 6 Capitol Hill insurrection, quickly went by the wayside days or weeks later, per The Verge; GETTR, an app spearheaded by Trump aide Jason Miller, didn't fare much better, according to TechCrunch.
Donald Trump's social media venture could be all for naught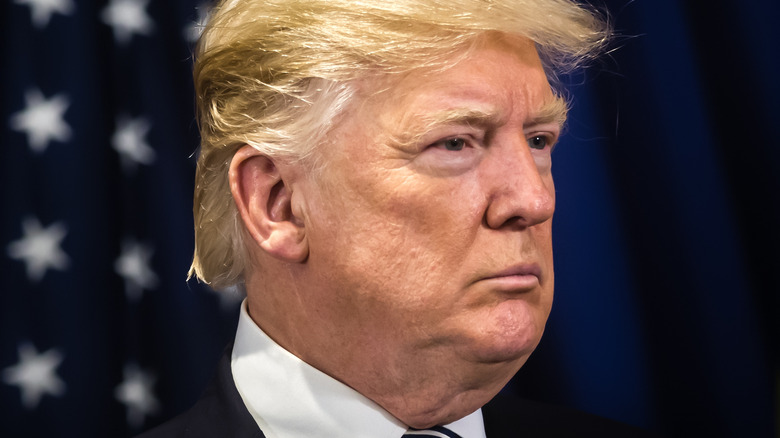 Drop of Light/Shutterstock
While CNN's Chris Cillizza and others might be convinced Trump's social media app will, like GETTR, Parler, and other conservative-affiliated platforms before it, ultimately become inconsequential in the long run, other experts theorize it will hardly matter when it comes to 2024. The reason? At this point, Trump might be a political brand too big to fail. 
As Insider reported in October, GOP strategist Steve Schmidt explained that Trump's voter base doesn't need social media to keep themselves rallied around their leader. "Trump doesn't have to tweet something or post something on Facebook to effectively use both platforms as the conveyance belt to frame the discussion and the narrative," said Schmidt. In the same vein, Democratic strategy expert Jesse Ferguson told Insider that for Trump, utilizing social media as a political tool isn't even the point — in the end, it's all about his ego. "Donald Trump tweets things because he needs people to press like and retweet as if it's affirmation for him," Ferguson remarked.