The Tragic Death Of Ivana Trump's Fourth Husband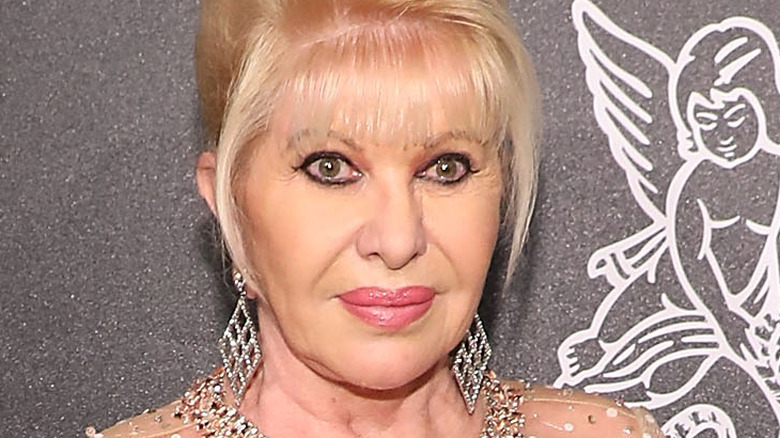 Taylor Hill/Getty Images
While the Trump family name might still loom large in both national and international discourse — even nine months after  president Donald Trump exited the White House — one member of the family has, for the most part, kept herself out of the spotlight. But now, Ivana Trump, the ex-wife of the one-time real estate tycoon and mother to Ivanka Trump, Donald Trump Jr., and Eric Trump, is making headlines for a tragic reason: her fourth ex-husband has died, according to the Daily Mail. 
Ivana and Donald's marriage lasted for 15 years, but after their 1992 divorce, they would each would go on to marry and divorce multiple times. For the former president, he later married and divorced Marla Maples (mother of daughter Tiffany Trump), later tying the knot with former first lady Melania Trump, who is mother to his youngest, Barron Trump. For Ivana's part, she was married (and divorced) prior to marrying Donald. After she and Donald split, Ivana married yet again, once from 1995-1997, and then for a fourth time, in 2008, to Rossano Rubicondi, an Italian actor and media personality 23 years her junior. Tragically, it is Rubicondi who has died at age 49.
Ivana Trump's fourth husband, Rossano Rubicondi, died after a year-long illness, according to reports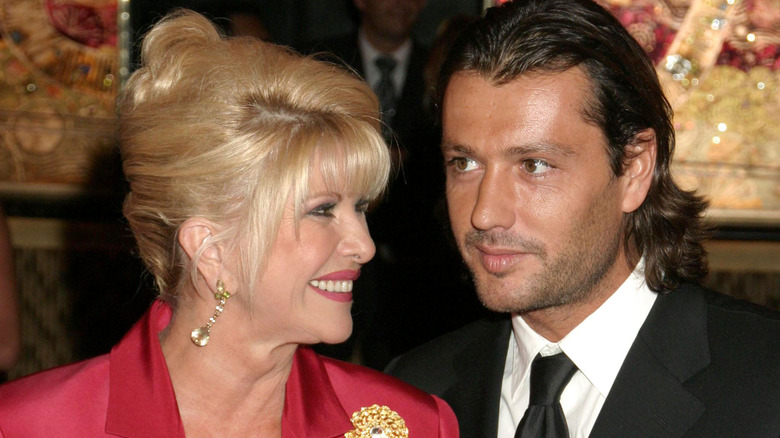 Everett Collection/Shutterstock
On paper, the marriage between Ivana Trump and Rossano Rubicondi (pictured above in 2005) was brief — all told, they exchanged vows in 2008 and divorced a year later, per the Daily Mail. Even so, their relationship — which morphed from romantic to platonic and back again over the years — had a much longer arc than a marriage license would suggest. 
As the tabloid noted, the couple dated for six years before marrying in Palm Beach, Florida, at none other than her ex-husband Donald Trump's current homestead, the Mar-a-Lago private resort and golf club. Even after Ivana and Rubicondi called it quits, they remained in each others lives — even going as far as to appear on the Italian version of the "Dancing With the Stars" franchise in 2018. In fact, they wound up getting back together, but split again in 2019, per Page Six. Still, it's clear they remained friends, as they were seen together as recently as July, per the Daily Mail.
While no cause of death has been officially verified, the New York Post reported that Rubicondi had been ill for at least a year, and that the likely cause of death was the skin cancer melanoma.