The True Meaning Behind Strangers By Nature By Adele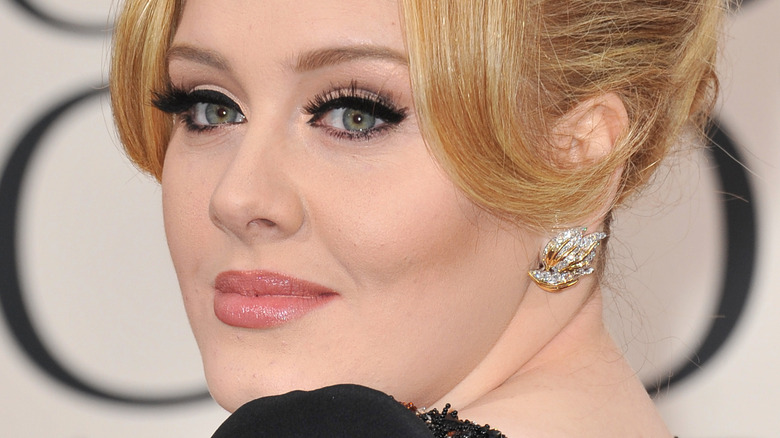 Featureflash Photo Agency/Shutterstock
Adele's long-awaited new album, "30," dropped November 19, providing listeners with songs to carry them through the winter. On the record, Adele grapples with her divorce from Simon Konecki, providing advice to her son, and hoping to find love again — which she has with current boyfriend Rich Paul. In support of "30," Adele played a "One Night Only" concert at Los Angeles' Griffith Observatory and sat down with Oprah to discuss how she's grown in the years since her previous albums.
On "30," Adele has chosen various early singles, from the ballad "Easy On Me," to a five-minute-long track that went viral online, titled "I Drink Wine." However, neither of these songs open her new album. Instead, listeners who are hearing "30" the full tracklist in order — after Adele convinced Spotify to remove the shuffle button, according to Twitter — will hear her song "Strangers By Nature" first. Adele picked it to come first for a reason, sprinkling various potential easter eggs to hear early on.
Adele's Strangers By Nature honors her past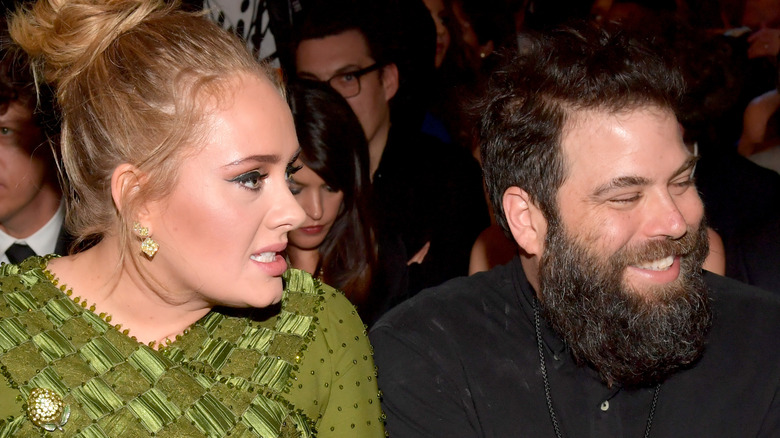 Lester Cohen/Getty Images
Adele's new album "30" opens with "Strangers By Nature," a song that immediately sets the tone for the rest of the album. The British musician opens with the lyrics, "I'll be taking flowers to the cemetery of my heart / For all of my lovers in the present and in the dark / Every anniversary, I'll pay respects and say I'm sorry / For they never stood a chance as if they could," that heartbreakingly appears to find her trying to mend past relationships, a divorce from Simon Konecki, and even mistakes. However, she is also willing to apologize and grow from it, which is also a present theme on the record.
Adele opened up about the song specifically in a cover interview with Rolling Stone for its December issue. "You know in the old movies when someone's having a flashback or a memory to something else, and it's almost like they'll shoot a river or a pond and the water goes all ripply? It reminds me of that," she said.
Adele was inspired by this famous movie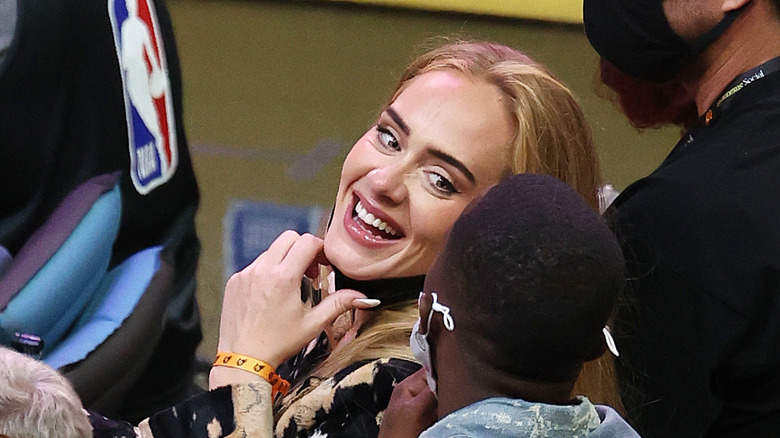 Ronald Martinez/Getty Images
During an interview with Apple Music's Zane Lowe, Adele spoke in-depth about both her latest album "30," as well as the opening track, "Strangers By Nature." In their discussion, Adele shared how she was influenced by a critically-acclaimed film. "I'd watched the Judy Garland biopic, and I remember thinking, 'Why did everyone stop writing such incredible melodies and cadences and harmonies?'" she explained. "Obviously then, I went to the studio with Ludwig [Göransson], who that is his vibe. He was playing these chords I've never heard in my life, let alone in real time in the room."
Experimenting with new chords and sounds seems to pair well with the theme of beginning again, as Adele sings, "I've never seen the sky this color before / It's like I'm noticing everything a little bit more." She could only have experienced that feeling after leaving her complex romantic history behind and when "all the dust had settled," as she relayed in the tune.
Summing up her feelings on "Strangers By Nature," Adele gushed, "I love that song and I didn't know if I should have it for my album or if I should give it to someone else as a song. It sounds so old school." She concluded, "It sounds like it's from a movie... I'm glad I kept it, because it really opens the album well."