Royal Expert Speculates What It Would Be Like If William And Kate Stayed With Meghan And Harry In The US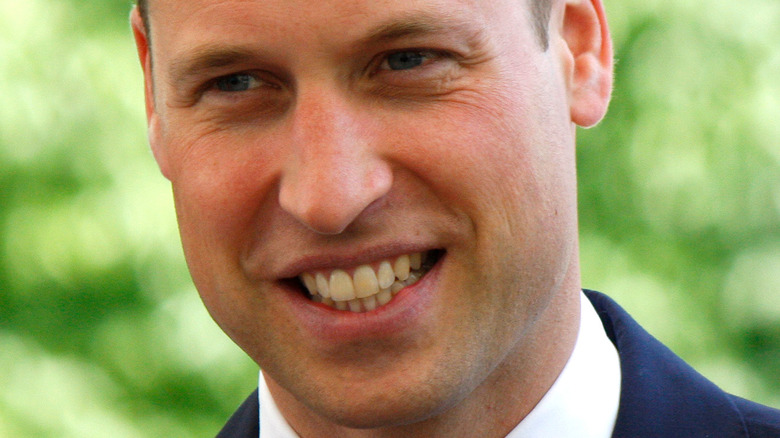 360b/Shutterstock
Prince Harry and Meghan Markle have been living in the United States for quite some time now, after moving to California in March 2020 as they stepped down as senior working members of the royal family, per the Los Angeles Times. However, despite their relocation and various trips, including returns to the U.K. and charity events in New York City, they themselves haven't been visited by the other members of the royal family. Given Prince Harry's brother, Prince William, and sister-in-law, Kate Middleton, are scheduled to visit the United States sometime next year, it's only logical to assume the couple might stay at Harry and Meghan's Montecito home. 
According to ITV, William's environmental project, The Earthshot Prize, hosts an awards program annually in a new city, leaving Los Angeles wide open to possibility. Despite the odds, royal experts who study the family's dynamic are saying that even if William and Kate happened to wind up choosing Los Angeles for the award event, their reunion with Harry and Meghan might not be as clean-cut as one might expect. 
William and Kate staying with Meghan and Harry seems unlikely
Wpa Pool/Getty Images
As speculation emerged about where Prince William and Kate Middleton might be headed during their upcoming 2022 trip to the United States, a royal expert has broken down the likelihood of the relatives crashing at Meghan Markle and Prince Harry's house in Los Angeles. Simply stated, the odds are slim. In an interview with Us Weekly, author Jonathan Sacerdoti shared the specific reasons why, describing it as a "lose-lose" situation. 
"If they get invited and they decline, it seems petty and nasty. And if they don't get invited, it seems petty and nasty from the other side," Sacerdoti explained. "And if they do accept such an invitation and something goes terribly wrong, that seems like a bad idea. I can't quite see how this would work."
However, on the opposite side, another royal expert, Stewart Pearce, told the outlet in August that Harry and William were trying to reconcile as siblings through an incredibly relatable way. "I know that the four are talking with one another and they're talking by Zoom [and by] FaceTime," Pearce said.