Hilaria Baldwin's Latest Rant Has Fans Confused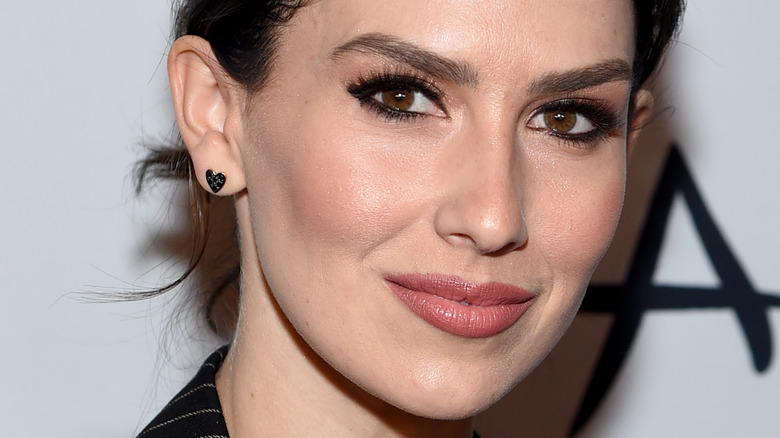 Jamie Mccarthy/Getty Images
Hilaria Baldwin is outspoken and often posts about topics close to her heart on social media. In November, Alec Baldwin's wife slammed the paparazzi in an Instagram Story slamming the "ugly the collection of celeb 'news,' complaining how "it just feels so awful" and "destroys mental health." Of course, the post was in reference to the attention she and husband Alec Baldwin had received following the tragic shooting death of Halyna Hutchins on the set of "Rust." Baldwin has received criticism for his role in the accident, and it has taken on a toll — the actor broke down in tears when rehashing the moment to ABC's George Stephanopoulos on December 2.
So it's no surprise Hilaria often uses social media to defend her husband, Alec, as well as provide updates on their family. Shortly after the shooting, Hilaria let fans know how Alec and the fam were in an Instagram post. Hilaria shared a video of the Baldwin children playing in Vermont, with the caption, "Checking in and sharing a few moments. Being together. I know you worry. We love you and miss you." Although there are plenty of critics, her posts have received positive comments, too.
However, Hilaria's latest social media rant has many fans confused — and irritated.
Hilaria says she has the fame game figured out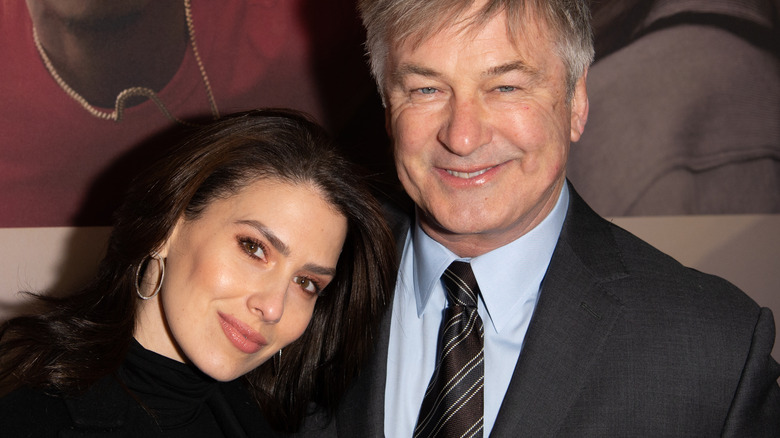 Ron Adar/Shutterstock
Hilaria Baldwin took to social media on December 9 to talk about the key thing she has "learned" about fame. In an Instagram Stories video, Hilaria said, "One thing I've learned from entering this famous world is that when you get negative attention whether its from trolls or tabloid media and people say to you just ignore it, that's what they want." The wife of the "30 Rock" alum continued, "The issue is if you don't say anything, you're giving them a space to speak for you and your silence sometimes speaks enough for them to be able to commandeer your story." Hmm.
Not everyone understood Hilaria's theory or found it genuine. "Takes advantage of the good times and blames everyone else for the bad times," one person argued, while someone else said, "SERIOUSLY? How do you think the husband and son of the dead director feel? Have some dignity and stay silent at the moment." Another commenter quipped, "Get the violins out." 
Hilaria's rant on the dark side of celebrity comes after Alec's tense confrontation with a reporter in New York City. Hilaria shared, "My husband is suffering from PTSD right now...not just from what happened recently but he's been suffering from this for a very, very, very long time." The mom of six continued, "And they want to poke at him and they want to upset him. And then they want to create news about this."