Blake Shelton Confirms What We Suspected All Along About Ariana Grande's On-Set Behavior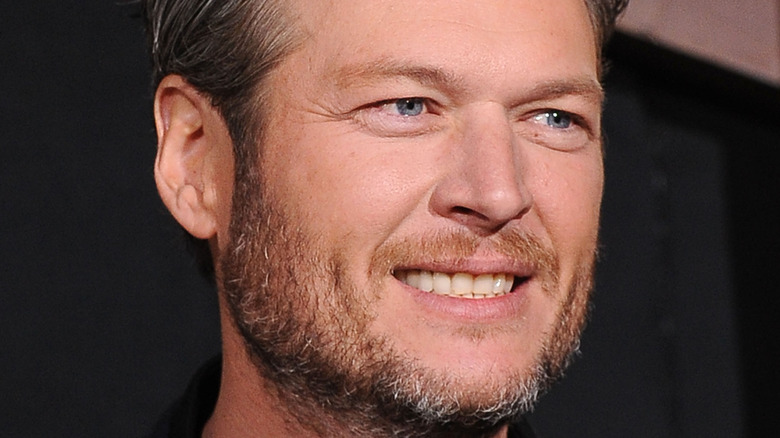 DFree/Shutterstock
Blake Shelton has a history of getting close with his fellow coaches on "The Voice."
Shelton, who is the only remaining original coach on the NBC series, is known for heading the show's beloved comradery between celebrity judges. Shelton had a famous bromance with coach Adam Levine, and the country singer also met his future wife Gwen Stefani while the two were in "The Voice" chairs. Shelton, who is the self-proclaimed king of "The Voice," has eight wins as a coach, according to USA Today. With his signature sarcastic wit in tow, Shelton apparently doesn't mess around when it comes to the competition.
"Even when he seems sweet... it's a trick, so don't trust it," coach Kelly Clarkson warned "The Voice" newcomer Ariana Grande about Shelton. Grande, who joined the cast on Season 21, said had a positive outlook on her rival coach Shelton ahead of her time on the show. "I think my biggest ally will be Blake because I think he'll be so happy to take more away from John [Legend] and Kelly [Clarkson]," she told ET Canada. " ... I can tell he loves me. I just got here, but we have a good rapport already. I think I have a lifelong friend in Blake Shelton."
With such superstars in the coaching chairs, viewers are always dying to know what goes on behind-the-scenes at NBC. Lucky for us, Shelton just opened up about what Grande is really like on the set of "The Voice."
Blake Shelton says it's hard to get mad at Ariana Grande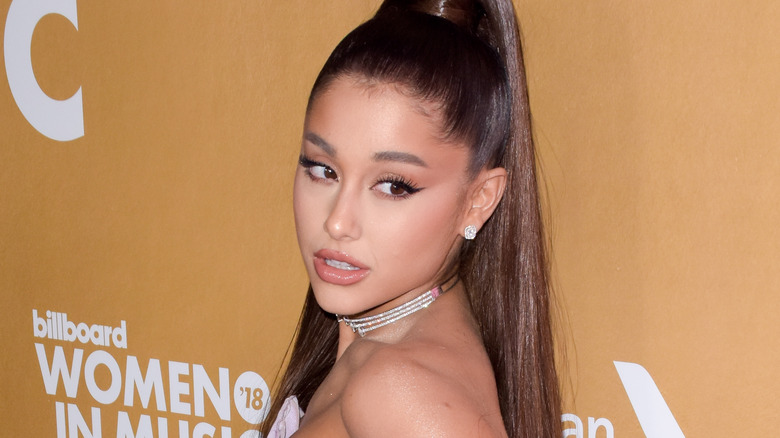 Debby Wong/Shutterstock
Blake Shelton revealed the details of Ariana Grande's on-set behavior on "The Voice" in a recent interview with People. "I have not been able to really pin Ariana down yet as what kind of rival she is," he told the outlet. "It's really hard to get mad at Ariana enough to really go for her throat because she's the sweetest kid that you'll ever meet."
Though she may be sweet upfront, Shelton said Grande is also sly when it comes to the competition. "She will look at you with a smile and be sticking the knife straight in your back," Shelton said. "She's done it to me a hundred times already. And it's like, 'Okay. Now I see how it is.' And then she wins you back over, and you're not mad at her anymore."
It seems after one season with "The Voice" gang, Grande is getting the hang of the playful banter between coaches. In celebration of the finale, Grande clowned Shelton's latest music video "Come Back As A Country Boy" with a fake audition reel, which saw a typically glam Grande mimicking Shelton by drinking beer, wielding a chainsaw, and saying "Howdy!" "Blake doesn't think I'm country enough," Grande joked, using air quotations, "but I told him he's so wrong."