Harris Faulkner's Fox News Teleprompter Fail Has Viewers Absolutely Cringing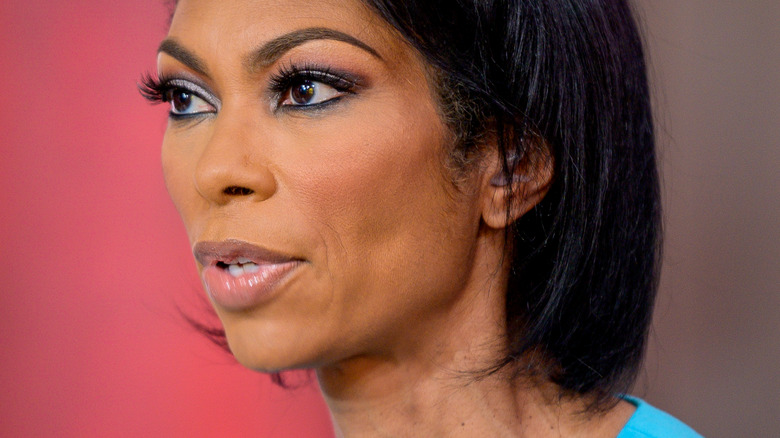 Roy Rochlin/Getty Images
When it comes to the gallery of anchors and hosts featured in Fox News' line-up, it's safe to say that some employed by the conservative channel are a bit more controversial than others. After longtime Fox News veteran Chris Wallace announced his departure from the network in mid-December, critics and viewers alike have pondered how the shake-up might affect the tone of Fox News as a whole — specifically, as Forbes speculated, whether the already GOP-centric network will move further towards the right. 
Now, however, it looks like that conversation might be put on pause after an on-air flub from one of Fox News' own: Harris Faulkner. Faulkner, who serves as a co-host of "Outnumbered" alongside former White House Press Secretary Kayleigh McEnany, is the subject of scrutiny of a much lighter caliber after a particular blunder during a live taping garnered notice — big enough to earn comparisons to one of the most popular (albeit fictional) news hosts in pop culture. But how wince-worthy was the actual lapsus linguae? And was it more of a chuckle-worthy blunder than a controversial jaw-dropper?
Harris Faulkner's on-air misstep has garnered comparisons to a famous comedy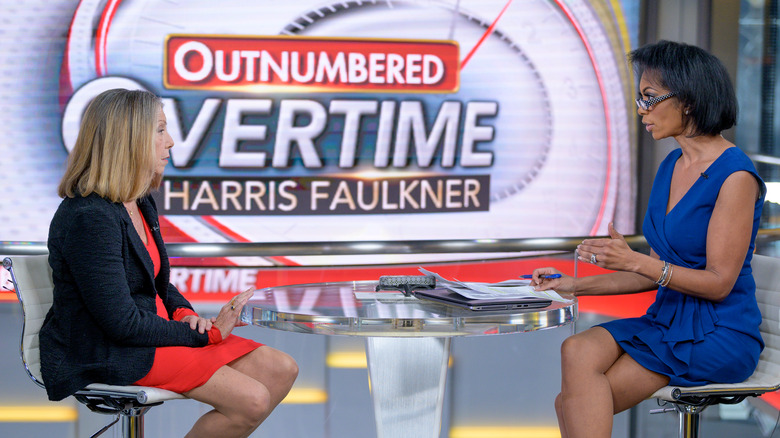 Roy Rochlin/Getty Images
During a December 20 segment of her Fox News show, Harris Faulkner puzzled viewers after reading a string of nonsensical words on-air which garnered comparisons to the fictional newsman Ron Burgundy, as first suggested by the Daily Beast. Faulkner, in an attempt to highlight subject matter in a later portion of the episode about diversion programs for convicted juvenile offenders in Los Angeles, uttered the following sentence: "Las liberal da scraping jail times for juveniles convicted of felony crimes." (As the Daily Beast's Justin Baragona noted, the sentence was most likely supposed to read as "L.A.'s liberal DA scrapping jail times for juveniles convicted of felony crimes.")
The allusion to the classic Will Ferrell comedy "Anchorman" made by the Daily Beast refers to a running gag in the movie in which Ferrell's character, 1970s news anchor Ron Burgundy, will, indeed, read anything written on a teleprompter, even mistakes in copy. This later leads to a newly hired female anchor, played by Christina Applegate, utilizing this weakness for her benefit in order to get back at the male colleagues who are trying to push her out. The same could now seemingly be said for Faulkner — though unlike "Anchorman," her own personal teleprompter gaffe was, by all appearances, less the product of an intentional act of retaliatory infighting and more of a run-of-the-mill mistake — or so one would hope.