What Gigi Hadid And Zayn Malik's Zodiac Signs Reveal About Their Relationship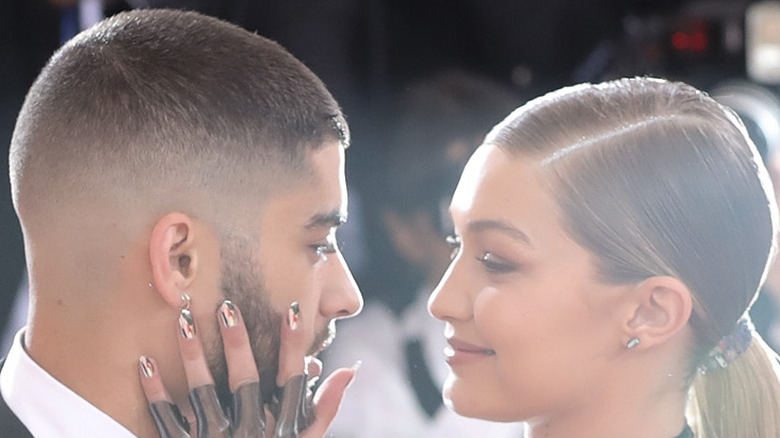 Pascal Le Segretain/Getty Images
The latest relationship trends these days seem to revolve around astrology and compatibility. In fact, if we ask social media, this metric is how some fans recently speculated the rekindling between model Gigi Hadid and British singer Zayn Malik. Every time we turn around, we're seeing memes of the "worst" and "best" zodiac signs to date. While some do not believe in it at all, others do and the rest just think it's a hit or miss. Yet, this time it seems evident that folks are convinced zodiac signs and birth charts could be behind their possible love rebirth.
According to Seventeen, Malik and Hadid have had their ups and downs and unfortunately, most of it has been under the public eye. Over the past three years, the two have been dating and prior to their recent split, per usual, fans have shared their two cents. In fact, David Palmer aka The Leo King chimed in, as he found an interesting twist about the former couple's future when tapping into their astrology and birth charts. 
What do Gigi Hadid and Zayn Malik's charts reveal about their future?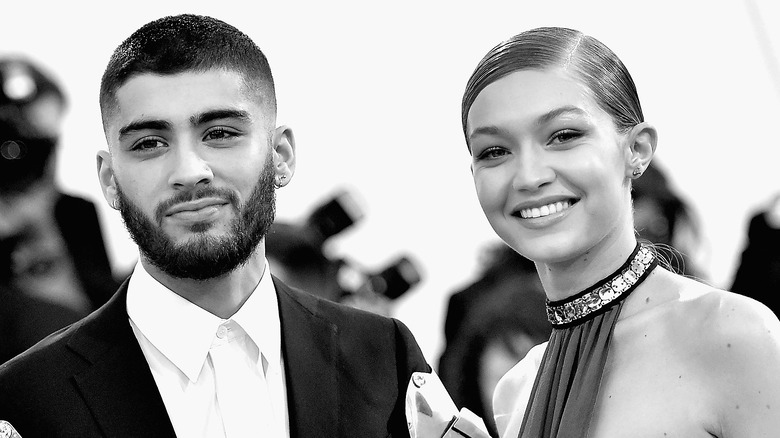 Mike Coppola/Getty Images
Now let's see what those infamous zodiac signs have revealed about Gigi Hadid and Zayn Malik. According to David Palmer, "[Malik's] a Capricorn so his sensitivities and emotions are out of control. He was born with a lot of extreme pressure in his chart," Seventeen noted.
Palmer continued, saying that the singer "takes things so seriously to the point where they're not even fun anymore." He added, "Unfortunately, he was also born with Mars retrograde. For a man, that's very hard. He probably deals with a lot of masculine insecurities. It's like he wants to go the opposite direction of where he thinks anybody would want him to go to try to be kind of badass when really it's like, be you."
On the other hand, "[Hadid's] a Taurus. She's got her moon in Aquarius, so she's totally in control and she probably knows how to disconnect from her emotions in a positive way."
Palmer also mentioned that while Malik seems to be at a more challenging time in his life, Hadid is likely experiencing the complete opposite. For these reasons, though they may have always had chemistry, he concluded that they're seemingly no longer compatible (if they ever were).
Gigi Hadid and Zayn Malik have an enticing past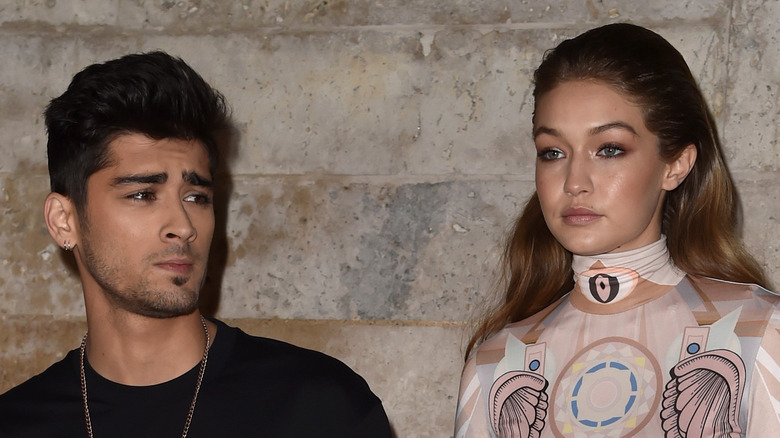 Pascal Le Segretain/Getty Images
Gigi Hadid and Zayn Malik have been on and off again since 2015. According to Insider, the dynamic duo captivated their fans' hearts from first sight. From being spotted at award shows like the 2016 Met Gala to cozy flicks of the couple making memories via Instagram, fans just couldn't get enough.
Yet, things seemed to take a turn for the worst more recently a couple of months after Gigi gave birth to her precious baby girl, Khai, on September 19, 2020. According to People, Malik and Gigi's mother, Yolanda Hadid, got into a large dispute that allegedly resulted in a physical assault. As such, the couple decided to journey separately while focusing on properly raising their daughter.
For anyone who has been in a long-term relationship, it's not shocking news that the road will not always be smooth. Though this is a known fact about relationships, it's rarely applied to celebrities because they are automatically perceived in a different light than the rest of the world.
However, despite what their fans may want for them, we hope that they continue to make the best decisions for their lives individually and jointly going forward!