The Line Khloe Kardashian Won't Reportedly Cross In Her Drama With Tristan Thompson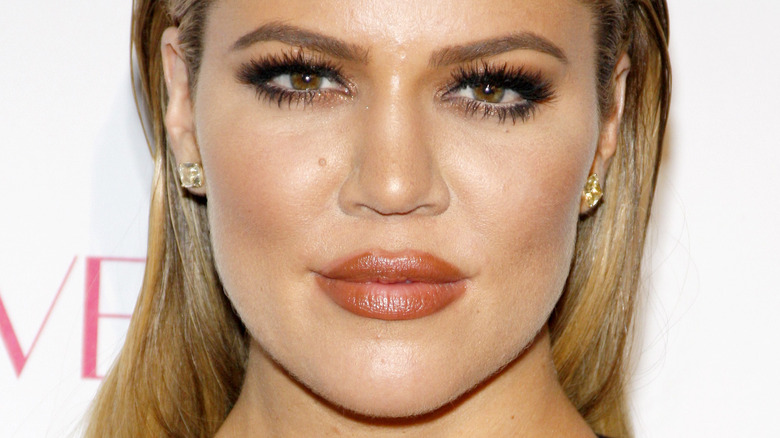 Tinseltown/Shutterstock
Khloé Kardashian is taking the high road when it comes to her ex Tristan Thompson. The reality star has yet to publicly address their latest cheating scandal, even after the NBA player took to Instagram to apologize. The drama all began when a woman named Maralee Nichols came forward claiming Thompson impregnated her after his birthday back in March 2021. At the time, Khloé had publicly shared on Instagram that she was back in a relationship with the NBA player, after breaking up with Thompson for cheating. The couple previously broke up after Thompson cheated in 2018 just days before she gave birth, and then again when the celeb cheated on Khloé with family friend Jordyn Woods in 2019.
Nichols filed a suit against Thompson for child support and other fees, per Daily Mail. Court documents show Thompson offered the woman $75,000 in hush money, and had asked Nichols to get an abortion. The NBA player first denied the child was his, asking Texas courts to seal the court filings. "Khloé, you don't deserve this," Thompson wrote in an Instagram Story apology, finally admitting to fathering a third child with Nichols (via Yahoo). "You don't deserve the heartache and humiliation I have caused you. You don't deserve the way I have treated you over the years."
While sources tell People that Khloé is "upset to find out that he cheated again," the reality star is reportedly rising above it and refusing to cross this line with her ex.
Khloe Kardashian wants Tristan Thompson to remain in the family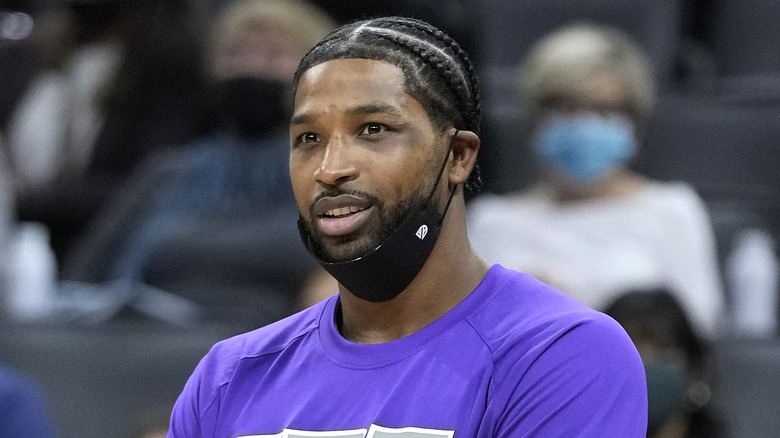 Thearon W. Henderson/Getty Images
Prior to Tristan Thompson publicly revealing the results of his paternity test that showed he is the father of Maralee Nichols' child, insiders told Us Weekly that the NBA player warned his ex-girlfriend of the headlines to come. "Khloé didn't find out about the baby from social media" the source revealed, adding, "Tristan told Khloé when media outlets began started digging and officially calling his team for comment. He knew it was inevitable [and] that he would no longer be able to keep it from her."
Seems like the Kardashian sister isn't as angry to find out her ex had cheated on her a third time as fans may have thought. Sources told Page Six that the celeb "is taking the high road," deciding to forgive Thompson out of the public eye and thank him for the apology. "She let him know she appreciated the message," the insider said. "She will never, ever get back with him, Khloé really wants Tristan to be a good father to [their daughter] True, and for him to be a big part of their daughter's life." The source continued, noting that Khloé wants True to keep a bond with him, "so for that reason, Khloé is not going to fight with Tristan or block him from the family."
The NBA player, on the other hand, is reportedly attempting to "make everything right" with Khloé, despite the latest cheating scandal being "the final straw" for the Good American owner.