Inside Bob Saget's Tragic Family History Of Heart Attacks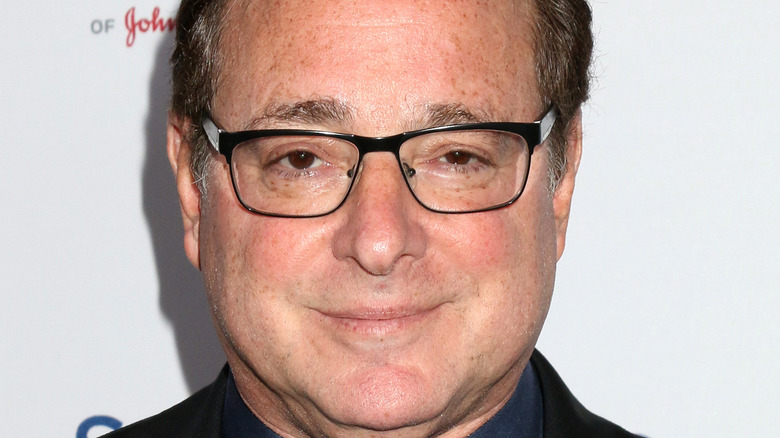 Kathy Hutchins/Shutterstock
It's still hard to grasp that one of the most beloved television dads in history is no longer with us. Bob Saget had a lot of credits to his name, like his hosting gig on "America's Funniest Home Videos," but he was most well-known for his role as Danny Tanner on "Full House." Saget died at his hotel room in Orlando, Florida, on January 9 at 65 years old, shortly after performing a set on his comedy tour.
Since the news of Saget's death broke, tributes from all over the world have been flooding in. Those closest to Saget also took to social media to remember the late star. Saget's daughter shared a photo of the last text that her dad sent her, while his wife, Kelly Rizzo, took about a week to muster up the strength to share a post on her social media page. "After much reflection this week, I'm trying, really trying, to not think I was robbed of time. But instead to think," she wrote, "how lucky was I that I got to be the one to be married to THE MOST INCREDIBLE MAN ON EARTH." Rizzo gushed about what a strong connection they had. "Most importantly. I have no regrets. We loved each other so damn much and told each other 500 times every day," she added.
As of this writing, everyone is waiting for autopsy results to determine Saget's official cause of death, but some investigators believe that the sudden manner of Saget's passing points to a heart attack or stroke.
Bob Saget lost three uncles to heart attacks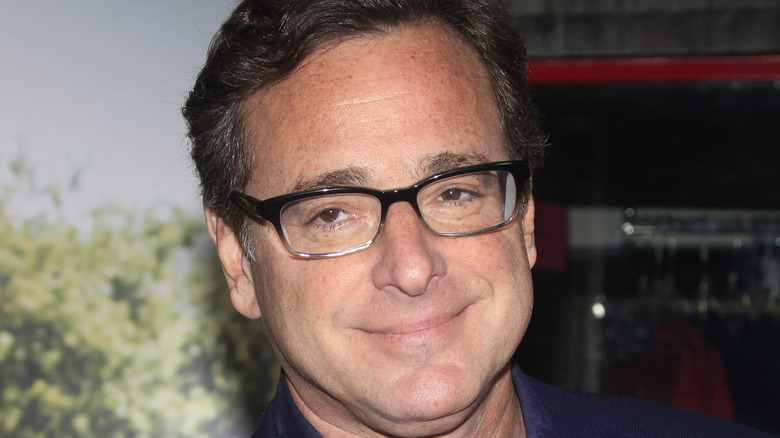 Joe Seer/Shutterstock
While Bob Saget's family awaits further details on his death, there has been a fair share of speculation about how the star died. His autopsy report revealed no signs of drug use or foul play, per TMZ, and investigators told the outlet that they believe he suffered a heart attack or stroke. The comedian was found with his left arm across his chest.
In his book, "Dirty Daddy: The Chronicles of a Family Man Turned Filthy Comedian," Saget talked about many aspects of his life, including death. "I lost three childhood heroes to heart attacks; all were funny, handsome, overachievers with high cholesterol, and all died between the ages of 37 and 41," he wrote (via TMZ). Saget was only 8 when his Uncle Ozzie died of a heart attack, and next came his Uncle Manny, who suffered a double heart attack. The last member that Saget mentioned in his book was Uncle Sammy, who died of a heart attack when Saget was 15. This really has to make you wonder if Saget's death was similar to the way his uncles died. 
The comedian has not been shy about how he's dealt with family heartbreak. Saget's sister, Andrea, died of a brain aneurysm in 1985, while his other sister, Gay, died of scleroderma, which is an autoimmune disease. "It was a three-to-four year process, and she was gone. And I couldn't bear it. I can't get the images of the end of her life out of my head, ever," Saget told CBS News. "Humor is the only way my family survived," he added. To date, the comedian has raised over $26 million for scleroderma research.