Kendall Jenner Obtains Restraining Order Against Obsessed Fan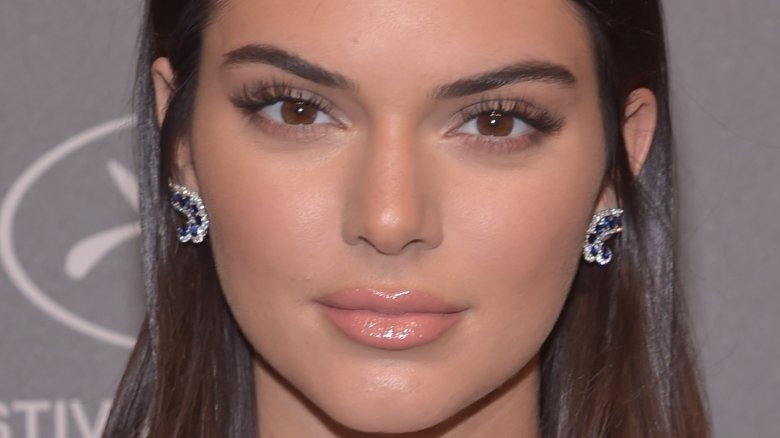 Getty Images
Kendall Jenner can finally breathe a sigh of relief.  
The supermodel was granted a permanent restraining order against an obsessed fan by the name of Thomas Hummel on Wednesday, Aug. 2, 2017, E! News reports.
As the website outlined, the court documents stated that Hummel began sending the 21-year-old love letters in February 2017. But the situation quickly escalated when the notes eventually became malicious and insulting. In one letter, he even referred to the Keeping Up With the Kardashians star as "an internet wh*re." He then crudely added, "You look like you've been f**king *HOLE Dog s**t in the sewer for years," in reference to Jenner's current relationship with rapper A$AP Rocky.
While Jenner herself did not appear in court, the judge quickly approved the request for a restraining order after her lawyer, Shawn Holley, presented a statement from the reality star's head of security, documenting Hummel's frightening behavior. He is now forbidden from contacting Jenner at all over the next three years. Hummel must also remain at least 100 yards away from her and is not allowed to own any guns during this time period.
This is unfortunately not the first time Jenner has been forced to take action following a scare. In August 2016, an alleged stalker followed the television personality into her own driveway and yelled at her to get out of her car. And in March 2017, $200,000 worth of jewelry was stolen from her Hollywood Hills home. One month later, a man was caught lurking outside her gates with a drone. These incidents understandably rocked Jenner's sense of safety, forcing her to increase security and look into buying a new house.
After such a disturbing year, we hope Jenner can now find some peace of mind and feel safe in her own home again.