Kelly Rizzo Shares Empowering Message Amid Grieving Bob Saget's Death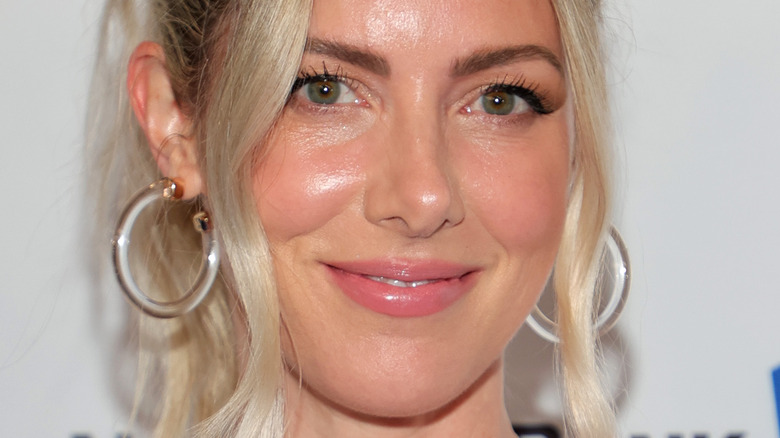 Mike Coppola/Getty Images
The tragic death of Bob Saget continues to make headlines as new details emerge about the last year of his life. Heartfelt tributes have also continued to pour in. Understandably, members of the "Full House" star's family haven't been as outspoken, presumably due to still existing in the unpredictable throes of mourning and heartbreak. Initially, they shared a joint statement soon after Saget's death on January 9, asking well-wishing members of the public and press for privacy. Six days later, Saget's wife, Kelly Rizzo, broke her silence on Instagram, writing, "[I'm] trying, really trying, to not think I was robbed of time. But instead to think: How lucky was I that I got to be the one to be married to THE MOST INCREDIBLE MAN ON EARTH," she told fans. 
Since then, Saget's family has tried to keep info about his death private, even suing the Orange County Sheriff's Department and the medical examiner's office, per People, to ensure details of their investigation remained under wraps. But as time passes, Rizzo — who married Saget in 2018 — appears to be slowly opening up to the public about her husband, sharing details of just how wonderful he was and getting candid about her grief.
Kelly Rizzo gave a powerful message about Bob Saget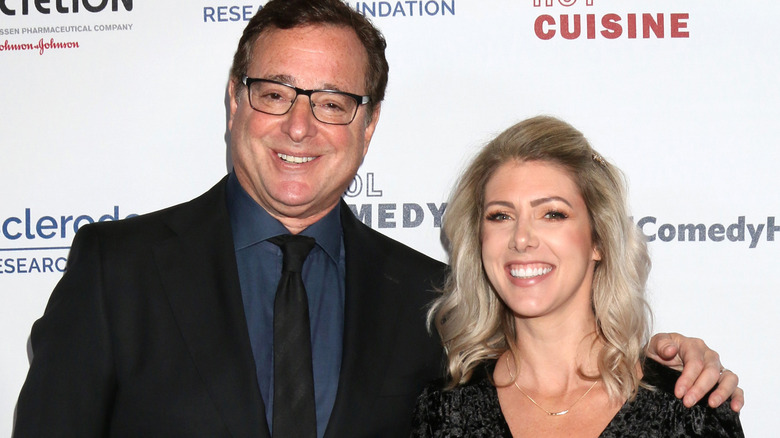 Kathy Hutchins/Shutterstock
After initially shying away from media attention following Bob Saget's death, Kelly Rizzo has finally begun to open up about her loss. In February, exactly one month after the "Full House" actor died, Rizzo posted a video montage of her and Saget eating at various locales, along with a caption about how she and Saget shared a passion for food. "We were in our happy place together whenever we were out at a restaurant, hotel lobby bar, or even our own kitchen," she wrote. On March 1, she took to her stories to say that she was "incredibly grateful and appreciative" of the "love and support" she received from fans following Saget's untimely death (via People). "Seeing how much of an impact he had on all your lives is life-changing," Rizzo stated, "and [it's] just immeasurable how much it means to all of us."
On March 8, Rizzo uploaded a selfie while hiking a Los Angeles trail, accompanied by a message of hope and inspiration. "Ladies, you got this," she declared, assuring followers that "even when the road is rocky, you can still find some sunshine and blue skies." Rizzo went on to thank "everyone for all of the endless love and support and kind words" in the weeks since Saget's death.