Why Bob Saget's Family Is Trying To Keep More Info About His Death Private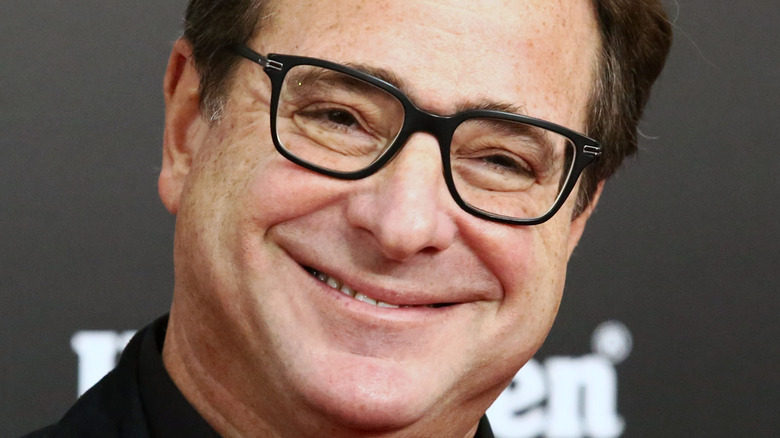 Astrid Stawiarz/Getty Images
There's a lot to unpack with the death of Bob Saget. On January 9, news broke that Saget had died at his hotel room at the Ritz Carlton in Orlando, Florida after he had just performed at a comedy show. In his last Instagram post, Saget said how wonderful he felt to be doing what he loved. When news of his death broke, his "Full House" co-stars flooded the internet with touching tributes. It took a little bit longer for Saget's wife, Kelly Rizzo, to gather her thoughts, but she also shared a sweet post in memory of her beloved husband. "I'm trying, really trying, to not think I was robbed of time. But instead to think: How lucky was I that I got to be the one to be married to THE MOST INCREDIBLE MAN ON EARTH," she wrote.
Medical examiners conducted an autopsy shortly after the tragic death, and it took a few weeks to get the results back. Due to the sudden manner of his death, many suspected a heart attack because of Saget's family history, but instead, the report revealed that Saget died from head trauma. "[The authorities] have concluded that he accidentally hit the back of his head on something, thought nothing of it, and went to sleep," Saget's family said in a statement. "No drugs or alcohol were involved." They also thanked fans for their overwhelming support. Now, though, Saget's family is asking for privacy over the remaining details of his death. 
Bob Saget's family wants to keep things private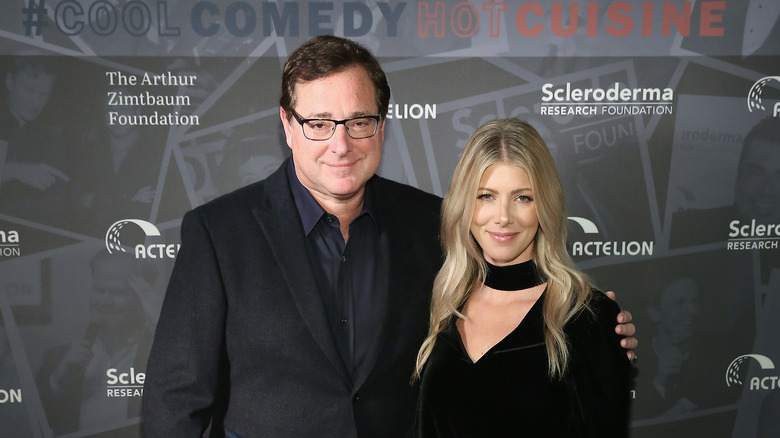 Monica Schipper/Getty Images
While many fans are looking for more answers, Bob Saget's family is trying to keep things under wraps. Saget's wife, Kelly Rizzo, and his three daughters filed a lawsuit to prevent further details about the star's death from being shared with the public. People released portions of the lawsuit against Orange County Sheriff John Mina and the District Nine Medical Examiner's Office.
In the suit, the family requests to keep the details of Saget's death private, so only the family has access to that information. The family states that releasing more information "would cause irreparable harm in the form of extreme mental pain, anguish, and emotional distress." The women also want to ensure that the suit would prevent any videos, photographs, or video recordings from being released, which could include 911 tapes. They claim that the release of any more information has "no legitimate public interest would be served by the release or dissemination of the records to the public." For now, Rizzo is leaning on those close to her and she's also been hanging out with Amanda Kloots, who knows the pain of losing a husband all too well.
Shortly after the authorities released Saget's autopsy report, more information came to light that many asked more questions. According to medical experts, the report found that Saget's head trauma was consistent with someone who fell down the stairs or got hit in the head with a baseball bat. "It was a very significant blow to the head," Dr. Sanjay Gupta said on CNN.