Kim Kardashian Finally Reveals Whether Pete Davidson Will Appear On Her New Hulu Show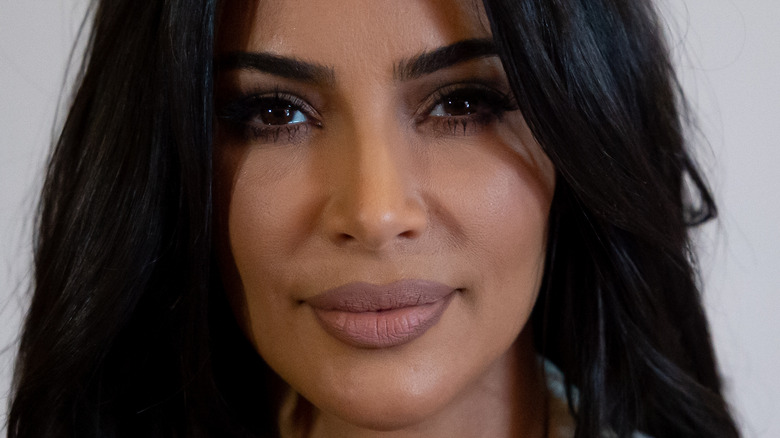 Asatur Yesayants/Shutterstock
It's no secret that Kim Kardashian and Pete Davidson's romance has been one of the hottest stories of 2022. According to Life & Style, the pair first struck up a romance in October 2021 after having connected when Kim appeared on an episode of "Saturday Night Live." The romance has come as quite a surprise to many, but we all know Davidson has dated some of the hottest names in Hollywood, like Kate Beckinsale. And who could forget his engagement to pop princess Ariana Grande?
Kim has done her best to keep the blossoming romance out of the press, which is rare for the woman who made a name for herself making her private life public. However, Kim's ex, Kanye "Ye" West, has not. The rapper has publicly called out Davidson on several occasions on social media. In a since-deleted Instagram post (via The U.S. Sun), Ye posted a photo of Davidson sporting a hat on "SNL" that read "Make Kanye 2006 again," asking the comedian if he had any more mental health jokes for him. The rapper also included Davidson in his music video for "Eazy." In the video, an animated version of Ye appeared to kidnap an animated version of the "SNL" star, put a pillowcase over his head, and bury him.
Amidst all the drama, Kim's new show, "The Kardashians," premieres in April, and fans are wondering how much of Davidson they'll see on her show. 
Pete Davidson won't appear on this season of The Kardashians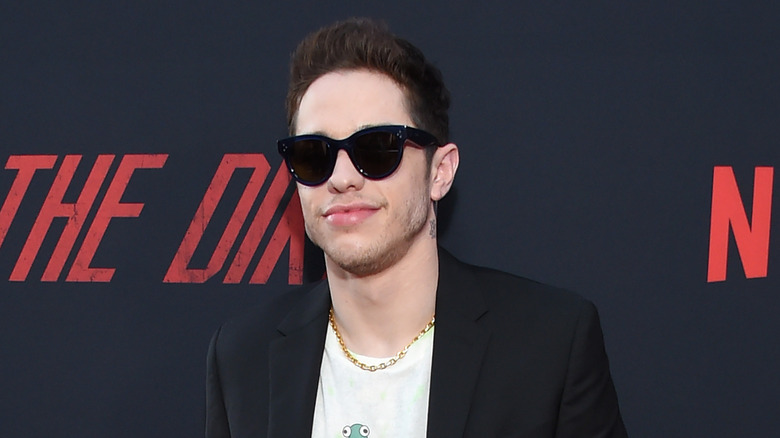 DFree/Shutterstock
There are a lot of aspects of Kim Kardashian's life that viewers see on social media and reality television, but one of the mysteries as of late has been her romance with Pete Davidson. Aside from seeing glimpses of the pair out in public, Kim has remained pretty coy about their romance. On the heels of her family's new Hulu show, the reality star sat down with Variety and talked about several topics, including whether or not Davidson would make an appearance on the show.
"I have not filmed with him. And I'm not opposed to it. It's just not what he does. But if there was an event happening and he was there, he wouldn't tell the cameras to get away," Kim dished. "I think I might film something really exciting coming, but it wouldn't be for this season. It wouldn't reach until next season." 
She also opened up about whether or not she would talk about the "Saturday Night Live" star on the series. "​​I actually don't talk about him. Well, they were trying to get me to — and I do later on — but you'll see my family members and friends always asking me questions," she confessed. Kim also shared that she wants to take a page out of her sister Kourtney Kardashian's book and live her best life out of the public eye. Can anyone really blame her at this point?