Source Reveals The Tea Harry Is Ready To Spill In His Memoir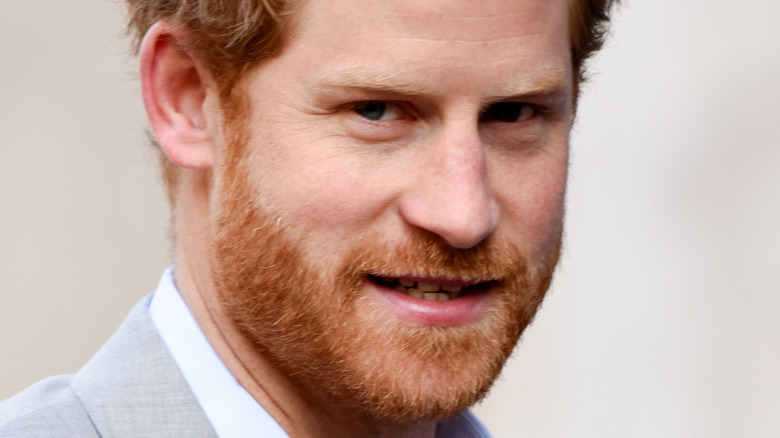 LINGTREN.COM/Shutterstock
Prince Harry may never be king, but that doesn't mean he's ready to step out of the spotlight anytime soon. In fact, since marrying Meghan Markle in 2018, Harry surpassed his older brother, Prince William, in popularity. Though his relationship with Meghan was highly criticized in the U.K., as soon as he moved to LA and started dishing about what life was really like in Buckingham Palace, he won many fans stateside. Harry's secrets ranged from the charming (the royal family secretly marathons "The Crown") to the damning (the royal family allegedly made comments about his son's skin color and refused to protect Harry and Meghan).
Since the now-infamous 2021 Oprah Winfrey interview, royal fanatics have been hungry for more, but Harry has been busy building a non-royal career. He's signed a multimillion-dollar Spotify deal, joined BetterUp as CIO, and sold a memoir for a cool $20 million, per the Daily Mail. Harry has also had to make several highly publicized trips to the U.K. Even though he's no longer a "working royal," he returned to the palace to attend his grandfather's funeral and a memorial service for his late mother, Princess Diana.
So yeah, he's been busy. We've got good news for those eager for some more Oprah-worthy tea. Harry's highly anticipated memoir will reportedly be released later this year.
Prince Charles is apparently getting nervous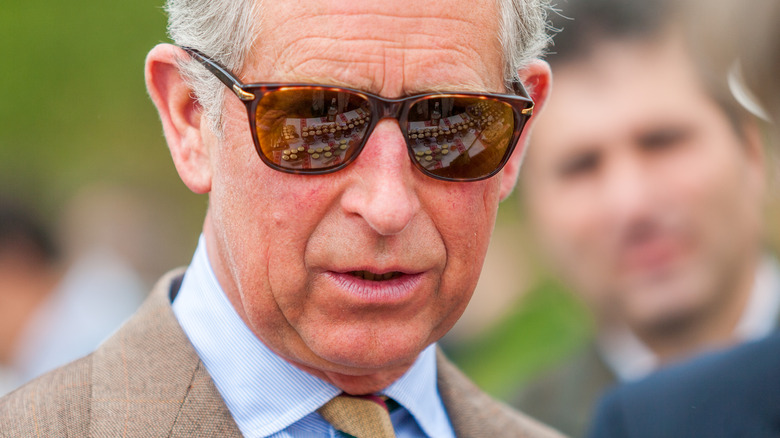 Mircea Rosca/Shutterstock
For those hoping that Prince Harry's upcoming memoir will offer an unobstructed look into the royal family — don't hold your breath. While Harry will speak candidly about his life behind palace walls, a few subjects are totally off-limits. "Harry really is going out of his way to make sure that there isn't material in there [the book] that can be seen as negative towards the Queen or her reign in any way whatsoever," Omid Scobie, who co-authored Harry and Meghan Markle's book "Finding Freedom: Harry and Meghan and the Making of A Modern Royal Family," said on the "Royally Obsessed" podcast. "He really wants to celebrate her life and his relationship with her in that book."
Okay, so there won't be any tea on the queen, but what about the rest of the royal family? While Queen Elizabeth may not be worried about the book, Prince Charles and Camilla reportedly are. "There are concerns about Harry's recollections of Camilla's entry into the Royal Family, and how her long-running romance with Charles damaged him from a young age," a source told The Sun. The source added that Charles won't stand for Harry being "spiteful" to Camilla.
Considering that Charles and Harry only recently started speaking again, the new book could do major damage to their relationship. "I don't think it's all roses," a source told Page Six. "It's not like they are sitting down for a heart-to-heart on the phone once a week."