Lies About Taylor Swift That People Believed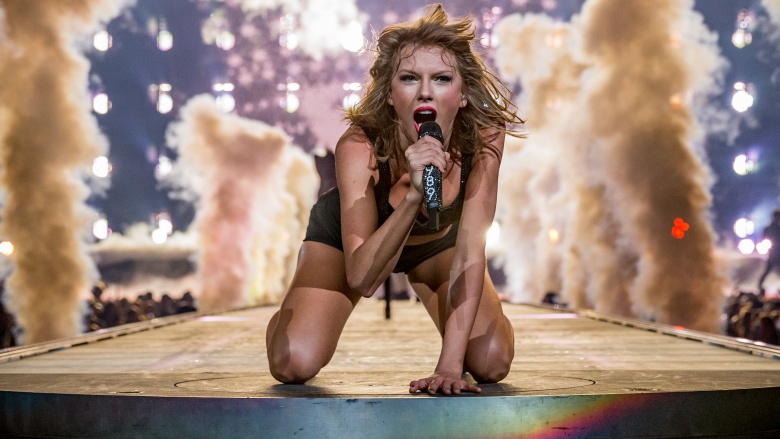 Getty Images
She stays out too late; got nothing in her brain. At least, that's what people say about Taylor Swift. The haters will hate, but Tay is on top of the world. Her debut pop album, 1989, dominated the charts in 2014 and 2015, smashing records and taking names. Her world tour, which wrapped December 12, 2015, the day before her 26th birthday, grossed $250 million, topping Pollstar's annual charts. It seems the only realm Swift can't control is the gossip charts, which release hit rumors faster than she can shake them off. Let's sort out a few of the chart-topping falsehoods.
She's a farmer's daughter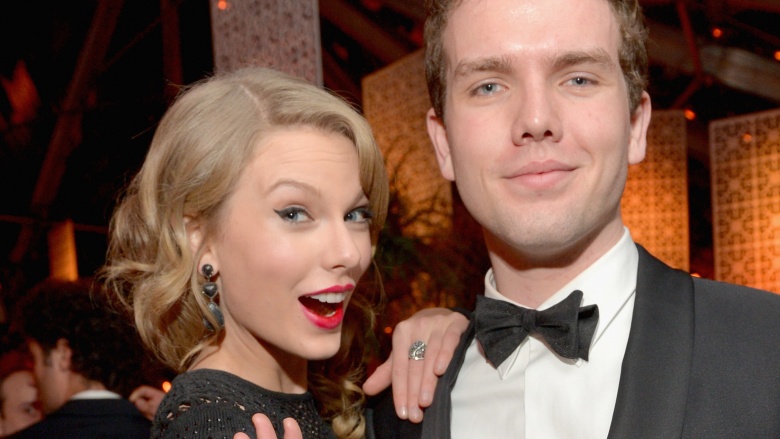 Getty Images
Swift and her brother, Austin, did, technically, spend part of their childhood living on a "farm," but let's put it in perspective. This was not a dusty plot of land with chickens and cows and rows of corn, and Swift's family was not farming to make ends meet. They lived on roughly 15 acres of Christmas trees in an affluent Pennsylvania suburb. According to The New Yorker, Swift's mother worked in finance and her father was a stockbroker for Merrill Lynch who "bought the tree farm from a client." He also bought a chunk of Big Machine, Swift's first record label, so the money wasn't growing on those evergreens, though maybe it felt that way to the kids. Swift has said that's why she loves the holidays. "It was the most magical fun childhood," she told US Weekly in 2015, sharing an old photograph of her on a tractor.
She learned guitar by accident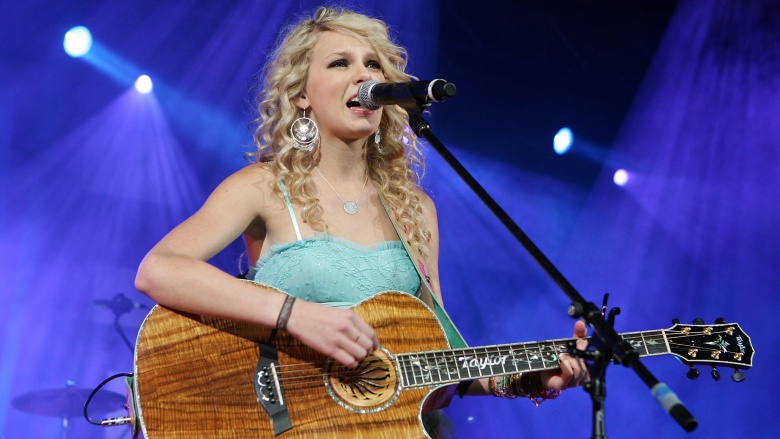 Getty Images
According to Swift's 2009 promotional DVD, she learned guitar thanks to "this magical twist of fate:" A 12-year-old Swift was doing her homework when a repairman fixing her computer spotted her guitar in the corner of the room and asked if she played. She told him she'd tried, but hadn't gotten far. He offered to teach her a few chords, and, well, the rest of the story plays out like a classic Swift fairytale: she wrote her first song using those three simple chords.
The New York Daily News tracked down that computer technician in 2015. His name is Ronnie Cremer, and he sings a much different tune about his time spent with Swift. According to the article, Cremer did fix computers, but he was also a respected local musician who was hired by the Swift family to give Taylor guitar lessons and help her record a demo. He did some computer work for the Swifts too, but that happened down the road.
"I don't know if I'm even mad at the Swifts," Cremer said, acknowledging their publicity team may have recast the story. "A 36-year-old bald guy taught her—Tuesdays and Thursdays from 5 to 8. That ain't gonna sell."
Her mom won't let her go to South America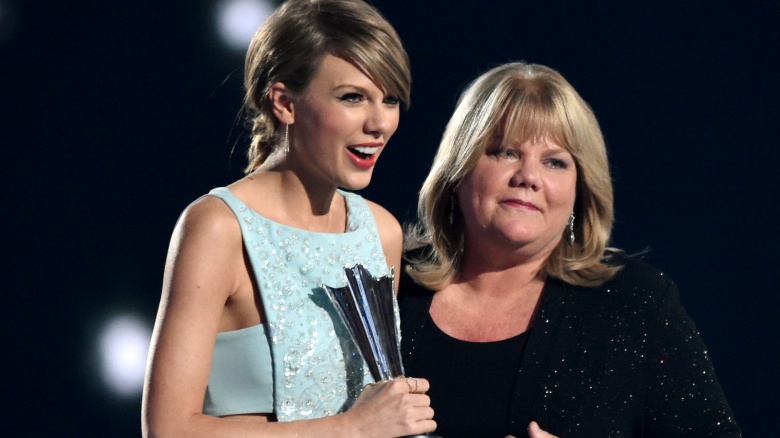 Getty Images
In February 2015, Swift caused an international kerfuffle when Brazilian news network Globo reported that her mom wouldn't allow her to perform in "third-world countries." Though Swift's spokespeople typically don't comment on rumors, they did speak up on this one, telling BuzzFeed "there is absolutely no truth" to the tiger mom tale. Swift did perform once in Rio de Janeiro in 2012, but she has never toured South America.
She broke up with her boyfriend over a massage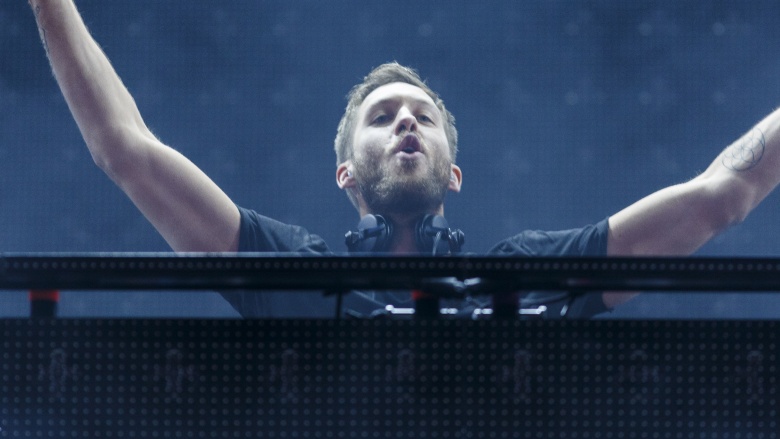 Getty Images
Swift's music catalogue includes plenty of songs with happy endings, but when her disc jockey boyfriend visited a massage parlor associated with them, she wrote him out of her life. That's the story that erupted in September 2015 after Calvin Harris was photographed leaving a $40 an hour Thai massage parlor on Sunset Boulevard in Hollywood. Maybe Forbes' highest paid DJ just likes a good deal. One thing's for certain: he despised that story. "It's not going to be a 'happy ending' for everyone I sue for defamation of character for all these [expletive] stories," he Tweeted. Swift did not comment, but she did favorite his Tweet, and so their love story continues.
She bought another house near her crush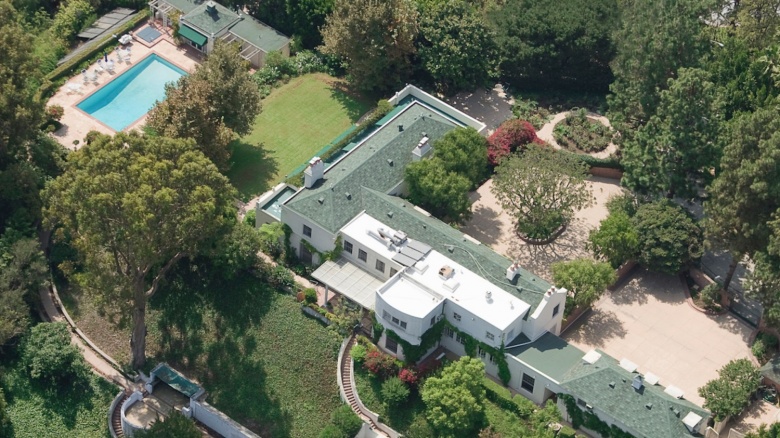 California Home
This rumor unfolded like a little nesting doll. Initial reports indicated that Swift was, once again, purchasing a home conveniently located near a love interest. She has a history of buying property near boyfriends, so we believed it when real estate insiders said she paid $25 million for the Samuel Goldwyn estate in Beverly Hills, a historic spread just minutes from Harris' home.
But then Swift actually took the time to straight up deny the deal, so we believed her instead. She Tweeted, "What the press says I'm doing: Buying a Bev Hills mansion, getting married in an English castle. What I'm doing: Playing a show in St. Louis." We moved this story to the fib folder and moved on.
But then, Swift did end up buying the place! She skirted the truth on this purchase, but TMZ followed the paper trail, reporting that the buyer was a business with an address leading to Swift's Nashville home. Taylor, why you gotta be so mean?
She met Cecil the lion
With much hype and hoopla, Swift debuted her "Wildest Dreams" video at the MTV Video Music Awards in August 2015. There was much to discuss in that footage: Swift as a brunette standing in a nice dress, staring at the sunset filming an Old Hollywood movie somewhere in Africa with a dashing Scott Eastwood and...Cecil the lion? That's right, the romance video featured giraffes, elephants, zebras, and a big cat with the same signature black mane of the famous Zimbabwean lion illegally killed by hunters in July 2015.
Cecil's death caused an international uproar and may have been the motivation behind the lion in Swift's video, but it's highly unlikely she actually filmed with Cecil. For starters, the lion on-screen is standing closer to Swift than most house cats would allow. We know she loves kitties, but Tay is no lion tamer. Most likely, the lion is a computer generated image that may or may not depict Cecil. Swift and the film crew have not publicly discussed the lion in question. One thing we do know: all proceeds from Swift's video were pledged to the African Parks Foundation of America.
Her baby bump was caught on camera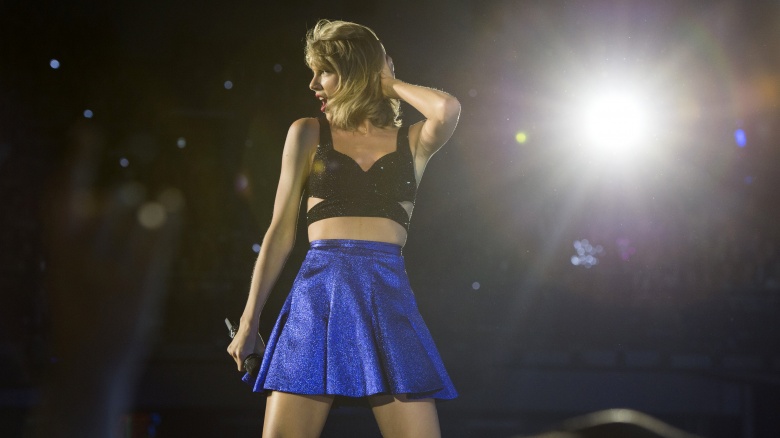 Getty Images
Celebrities are never ever ever allowed to be bloated in public, like, ever. That's how the baby bump stories begin. According to the tabloid site MediaMass, Swift was spotted with "a prominent stomach bulge" on January 3, 2016 during a "romantic dinner date" and even drank water during a toast at said dinner.
Imagine if someone zoomed in on your post-holiday belly mid-dinner. Heck, imagine if someone zoomed in on your belly at any given time. (Are you sucking in right now?) Exactly. Let's not forget, Swift wrapped up her world tour just weeks before this rumor began, and her washboard abs were bared on stage for all the world to see. Even if she had conceived in the interim, that little love child would be the size of a grain of rice.