Which Disgraced Singer Is Owed A Comeback?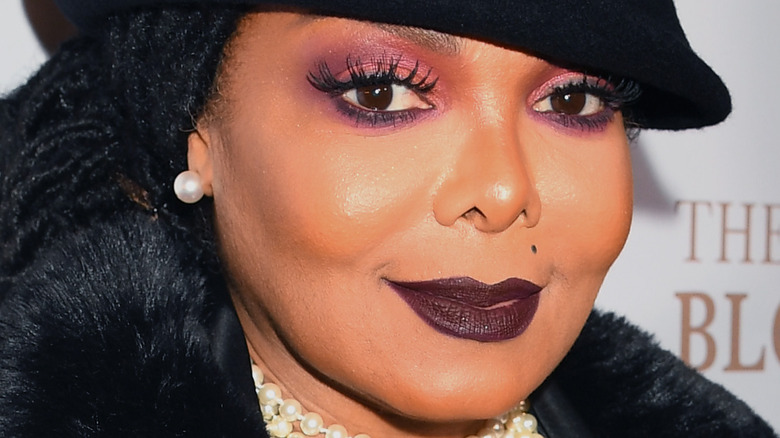 Dave J Hogan/Getty Images
When it comes to disgraced celebrities and comebacks, Hollywood appears to be very forgiving. Even though a lot of people like Eboni K. Williams and Chrissy Teigen have complained about cancel culture, some celebrities like Lindsay Lohan have been given a chance to redeem themselves and reboot their careers, for better or for worse. However, when it comes to the music industry, a lot has been said about Janet Jackson, her past, her present, and what her fans are hoping to see for her future. The singer faced massive fallout following the 2004 Super Bowl's infamous halftime show when Justin Timberlake exposed her breast on live television. Following the incident, Jackson's career struggled while Timberlake's flourished. According to People, Timberlake nabbed a $6 million deal with McDonald's shortly thereafter. Meanwhile, Jackson's 2004 album "Damita Jo" turned out to be a huge flop, per Today. 
Despite everything that Jackson had to go through during that time in her life, a new Nicki Swift poll suggests the "Control" singer deserves to have her name in the spotlight again.
Fans want to see Janet Jackson back in control
Jamie Lamor Thompson/Shutterstock
In a new Nicki Swift poll, 36% of readers believe that Janet Jackson is one disgraced singer who is most deserving of a comeback. Whether or not that's in the cards for Jackson, though, remains to be seen. When asked about her future in the entertainment business and whether or not she'd be willing to get back on stage, Jackson told Allure in January, "I would hope that I'd be able to continue if I choose to. You know what I mean? But only time will tell." Jackson has also faced renewed public interest thanks to her self-titled four-part docuseries, which aired on Lifetime and A&E in January. 
Jackson was the overwhelming favorite in the poll. In second place, 18% of Nicki Swift readers believe that no one compares to Sinead O'Connor, and that she should come back on the scene. Another 17% said Nicki Minaj. Meanwhile, 15% of respondents said that they've moved past Ashlee Simpson's "Saturday Night Live" lip synching fail from 2004, and only 11% said that Kanye "Ye" West deserves a platform to stand on again. Now, whether or not Ye is aware that he's in need of a comeback, no one knows.