Liza Minnelli's Friend Makes A Sad Claim About Her Oscars Appearance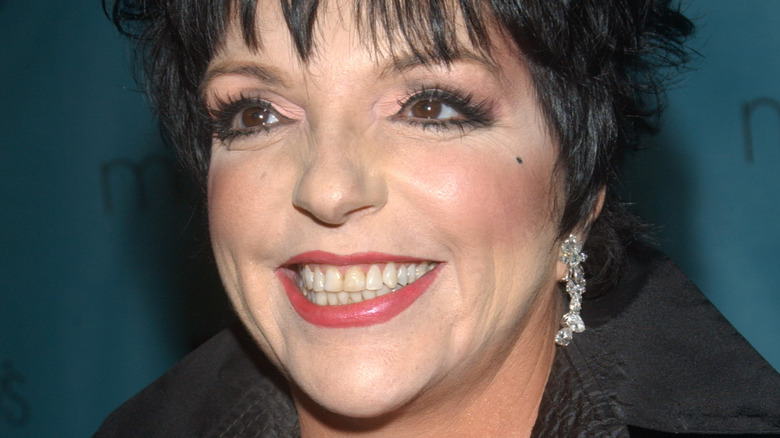 Featureflash Photo Agency/Shutterstock
There is no doubt that Liza Minnelli is, always has been, and always will be an icon. Her unforgettable performances in classic movies like "Cabaret" and "Arthur" have solidified her as such. Her singing, dancing, acting, and overall star power all go into making her the diva she is: Liza with a Z, the Queen of Broadway!
Unfortunately, Minnelli has also had to deal with health issues throughout the years. But it seems that — in Minnelli's eyes — the most hurtful thing is the way that gossip publications have constantly speculated about her true condition. When she learned that the National Enquirer was threatening to release a story about her health in 2021, Minnelli took to her Facebook to set the record straight.
"They always quote an anonymous 'close friend' but never ever actually quote any of my real friends by name in any of their stories because they might get the truth," she wrote at the time. Well, this is actually coming true now, because one of her longtime friends is speaking out about the way Minnelli was treated at this year's Academy Awards.
Friend claims Liza Minnelli begged to not be in a wheelchair for the Oscars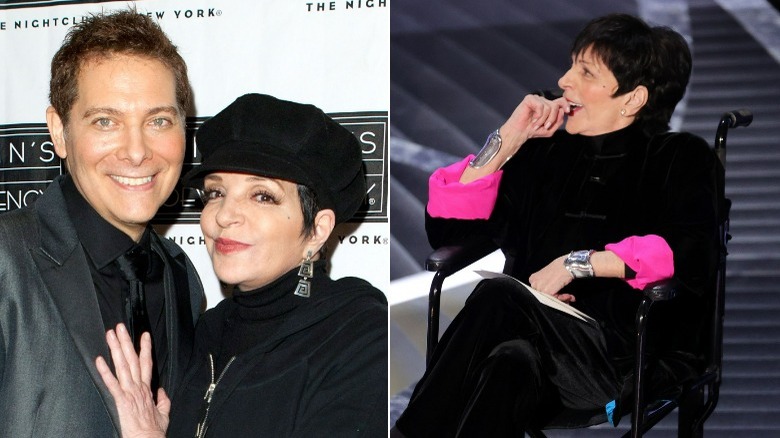 Dario Cantatore & Neilson Barnard/Getty Images
Aside from "The Slap," one of the biggest moments of the 2022 Oscars was when Liza Minnelli and Lady Gaga presented the nominees for Best Picture together. Although Gaga quickly swooped in to help her, Minnelli had trouble reading the cards she was given and stumbled over her words. This raised eyebrows and caused concern over Minnelli's condition, since she was also in a wheelchair on stage.
Now Minnelli's longtime collaborator and friend, pianist Michael Feinstein, is claiming that the wheelchair was "sabotage." On the "Jess Cagle Show" (via Page Six), Feinstein said that one of Minnelli's requirements to do the Oscars was "that she would be in the director's chair," not a wheelchair because she "didn't want people to worry about [her]." Feinstein claimed that five minutes before Minnelli went out to present, people backstage said that her only option was to use the wheelchair, even after she begged not to. But, Feinstein said Minnelli eventually gave in for the sake of the show. "She was so nervous and it made her look like she was out of it," he said. "Can you imagine being suddenly forced to be seen by millions of people the way you don't wanna be seen?"
Between the mishandling of Will Smith being asked to leave the ceremony and now this situation with Minnelli, it will be interesting to see how (or even if) the Oscars' producers will respond.