Hilaria Baldwin's Latest Instagram Diatribe Is Sure To Turn Heads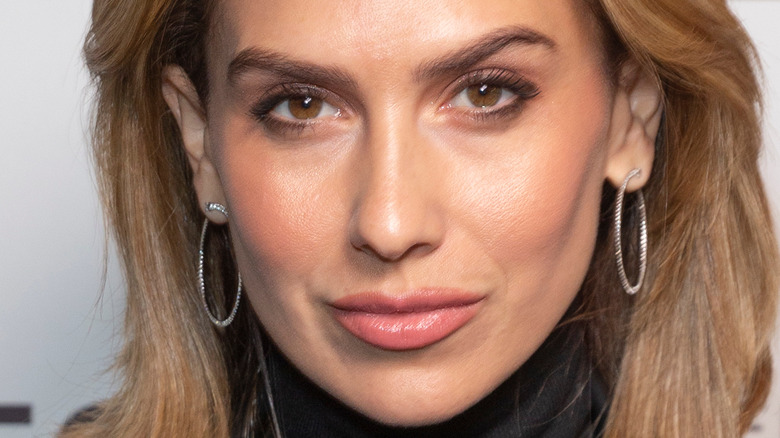 lev radin/Shutterstock
Alec Baldwin and his wife, Hilaria Baldwin, are no strangers to facing their fair share of controversy. In March, Alec and Hilaria announced that they were expecting their seventh child together. While attending an event with his wife, Alec joked that their next child would have a more American name like "Babe Ruth or Chase Manhattan," per Page Six. This of course, referring to the backlash they've received over their children's names as their six children have either Spanish or Italian names.
In late 2021, Alec made headlines when he accidentally shot cinematographer Halyna Hutchins on the set of their film "Rust" in New Mexico. The actor thought he had been handed a gun with blank rounds, but it was actually loaded with real bullets, one of which killed Hutchins. Throughout the backlash, Hilaria remained a constant by her husband's side, and it was clear that she would defend him to the very end. "Our public life is one that brings great joy in connecting with amazing people and tremendous trauma when it gets dark," Hilaria wrote on Instagram in December 2021 after the fatal shooting. "The opinions + monetization of us get loud and overwhelming. I was afraid for you to open up because I've seen your spirit crushed, your mental health shattered, your soul in unimaginable pain." 
At the time, Hilaria added that she wonders "how much one body, one mind can take." Now, she's lashing out at the naysayers again. 
Hilaria Baldwin slams cancel culture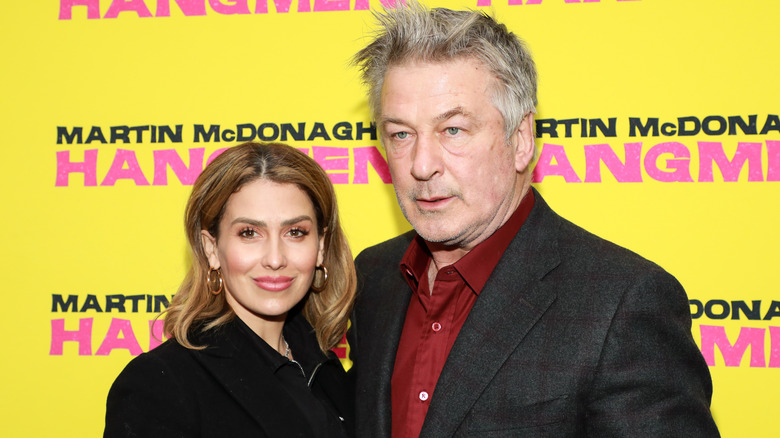 Jason Mendez/Getty Images
Hilaria Baldwin doesn't shy away from sharing her thoughts with fans on social media, and that's exactly what she did in her Instagram Stories on April 24. The yoga instructor held nothing back as she shared her views about cancel culture. "If you see somebody getting attacked by the online mob, or any kind of cancel culture, instead of scrolling past, or worst, getting involved, reach out to them and just tell them that you support them as a human," she said to fans in the multi-part rant. "This idea of nitpicking and having partial information and taking things out of context, or even when people completely disappoint you, is not for us to be judging everybody all the time," Hilaria added. Hilaria shared that continued attacks are driving people to think about suicide, and we're "divided" so much. 
Some people took to Twitter to share their thoughts on Hilaria's rant, with many calling her out for being fake. "Again, the issue is you have stopped going over the problem people have with you – your life/success is based on a LIE that minimized actual Hispanic/Latino women," one person wrote. "You took their jobs and STILL fake an accent! Who is insecure? Def not pretty & I'm sure very lonely."
As most know, Hilaria has faced scrutiny in the media for lying about her heritage and "faking" a Spanish accent.
If you or someone you know is having suicidal thoughts, please call the National Suicide Prevention Lifeline at 1-800-273-TALK (8255) or text HOME to the Crisis Text Line at 741741.