Candace Cameron Bure Shares Heartbreaking Birthday Tribute To Bob Saget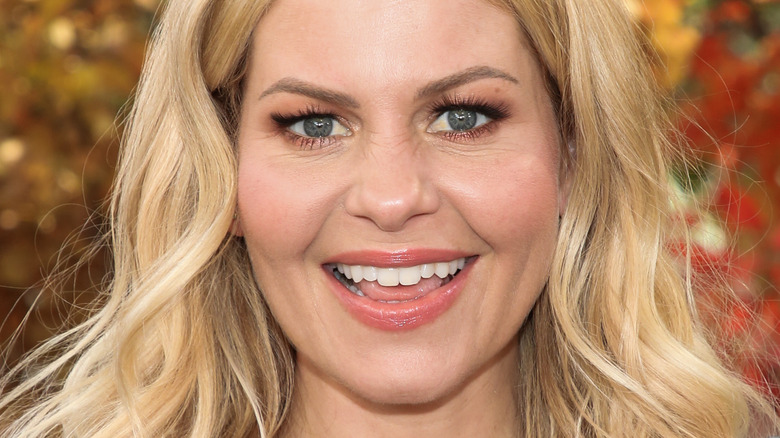 Paul Archuleta/Getty Images
There's no doubt that the death of Bob Saget had a profound impact on many people across the globe. From fans to co-stars and everyone in between, Saget was America's beloved TV dad. On January 9, news broke that authorities found Saget dead in his hotel room in Orlando, shortly after he performed a comedy set nearby. An autopsy later revealed Saget's cause of death to be head trauma.
Upon hearing the news of her TV dad's death, Candace Cameron Bure took to Instagram to share a sweet tribute to Saget. "I love you sooooo much. I don't want to say goodbye. 35 years wasn't long enough," she wrote on January 10. She also shared a photo of the "Full House" cast together as she gushed over how her TV family transformed into a real-life family. The following day, Bure shared another post dedicated to Saget. "Oh, Bob. Why'd you have to leave us so soon? We are all family, but you were the glue. The sticky, messy, squishy, sweet, lovable glue," she wrote, stating that her "childhood is wrapped up in you." She ended the sweet upload with words that are enough to bring tears to anyone's eyes. "I'm not saying goodbye because you'll never leave my heart." 
It's clear to see how close the pair was, and it's hard to think that Saget won't be here for new milestones and celebrations, including what would have been his 66th birthday.
Candace Cameron Bure pens another heartfelt tribute to Bob Saget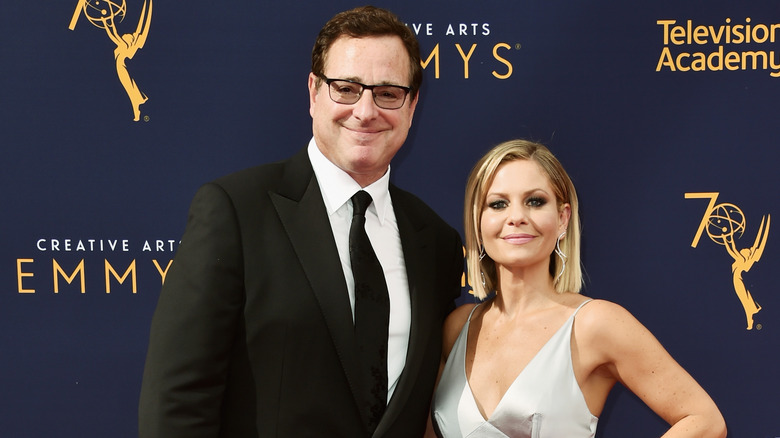 Alberto E. Rodriguez/Getty Images
Bob Saget may be gone, but there's no doubt that his memory lives on through his former "Full House" co-stars. On May 17, the actor would have celebrated his 66th birthday. Candace Cameron Bure took to her Instagram to share a touching tribute dedicated to her onscreen dad. "I miss you. Do I still say happy birthday? I don't know how this works, but I'm celebrating you today, however badly my heart hurts," she wrote on the upload. Bure accompanied the tribute with a black and white photo of Saget sporting his signature glasses, with a slight grin on his face.
Fans flocked to the comments section to shower Bure with love and support, while others wished Saget a happy heavenly birthday. Saget's wife, Kelly Rizzo, also commented on the post. "I love you. And he did too, so damn much," she wrote. "Happy Birthday Bob/Danny. May you Rest In Peace. We all miss you," another fan commented. 
In the wake of the actor's passing, Bure has also been doing her best to raise awareness for the Scleroderma Research Foundation, an organization that was near and dear to Saget's heart after his sister was diagnosed with the disease. "In honor of @bobsaget, another beautiful sweatshirt has been made benefiting Scleroderma Research Foundation," she wrote in a post on January 18. She also made sure to tag John Mayer, who helped create the sweatshirt design. How sweet!