Inside The Controversy Surrounding Taylor Hawkin's Final Days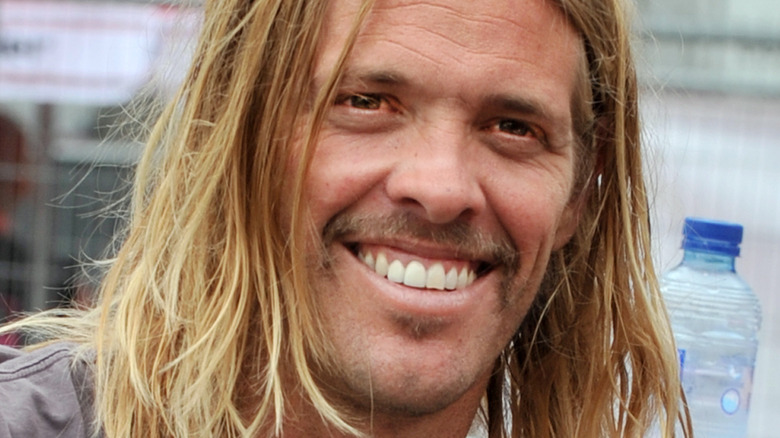 Gie Knaeps/Getty Images
Foo Fighters fans were left devastated in March when the band announced via Twitter that one of their members, drummer Taylor Hawkins, had died. However, nearly two months later, massive controversy surrounding his final days has erupted.
News of Hawkins' passing first broke when the band issued a statement through their social channels. "The Foo Fighters family is devastated by the tragic and untimely loss of our beloved Taylor Hawkins," it read. "His musical spirit and infectious laughter will live on with all of us forever." Understandably, Hawkins' death has left his friends and family reeling. A number of his fellow musicians have shared tributes to the late drummer. Travis Barker, for one, has etched himself with a permanent tribute to Hawkins through a hawk tattoo. Similarly, Billie Eilish wore a t-shirt emblazoned with his face for her 2022 Grammys performance.
Tributes aside, the situation has become no less heartbreaking in the months since Hawkins' death. That's only been made worse by the fact that an official cause of death has still yet to be established. Per a Twitter statement by Colombian authorities on March 27, the investigation was ongoing. At the time of writing, that seems to still be the case. But now, there are conflicting reports as to how the drummer spent his final days.
How a tribute piece became the center of a scandal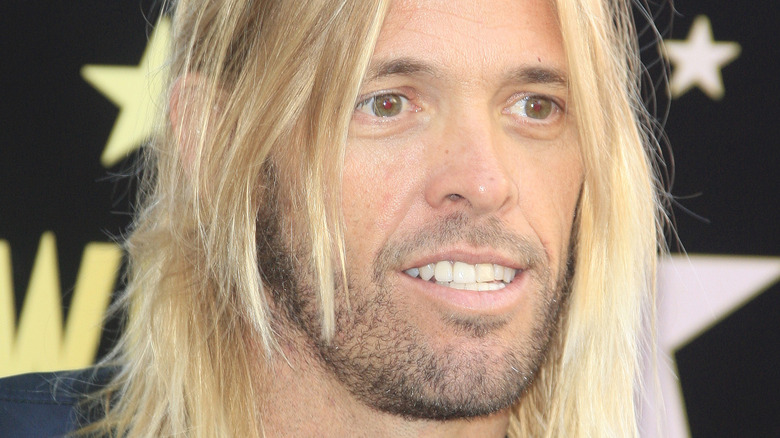 Joe Seer/Shutterstock
In the wake of Taylor Hawkins' death, a number of his close friends and two anonymous sources spoke to Rolling Stone about the drummer's final days. However, what two of those close friends had expected to be a tribute piece soon became the center of a scandal.
The Rolling Stone piece saw each of the sources speak about how the Foo Fighters' tour had taken a toll on Hawkins. Matt Cameron of Pearl Jam, Chad Smith from the Red Hot Chilli Peppers, and singer Sass Jordan all gave the same account of Hawkins in his final days: he was "exhausted," and had even asked to slow down. However, things became complicated when a representative for the band disputed the claims in the same article. "He never informed Dave [Grohl, founder of Foo Fighters and close friend of Hawkins] ... of anything at all like that," the rep said. In addition to the differing accounts within the article, things have only become more controversial since its publication. A day after the article went live, Smith shared, via Instagram, "... the story they wrote is sensationalized and misleading, and had I known I never would have agreed to participate." Similarly, Cameron shared via his Instagram account, "My quotes were taken out of context and shaped into a narrative I had never intended."
At the time of writing, Rolling Stone had not responded to the two respective drummers' comments. However Taylor Hawkins did spend his final days, his loved ones are in our thoughts.