Nick Cannon Opens Up About The Relationship Between The Mothers Of His Children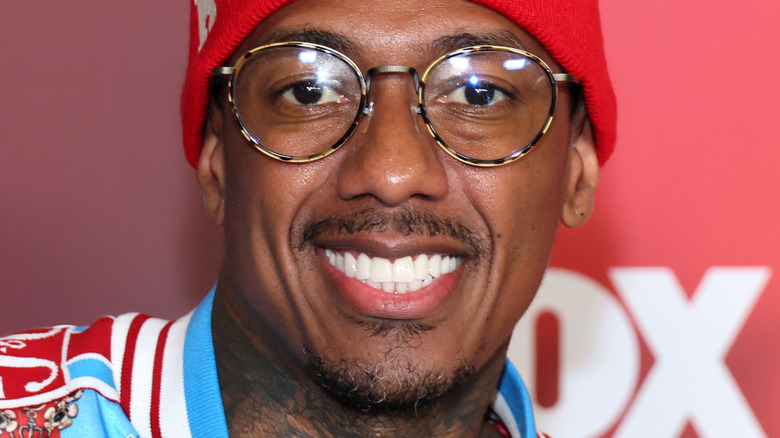 Dia Dipasupil/Getty Images
Nick Cannon has what some may call an unconventional family. The star is currently the proud dad of seven, and he has another baby boy on the way — but they're not all from one relationship. The star has been open about his lifestyle choices and how he decided to expand his family. According to XXL, the singer spoke with "The Breakfast Club," stating that he wouldn't mind having around 10 to 12 children. "The beauty of fatherhood, man," he said on the show. "When you really talk about the essence of living in... as a father, too. I've learned so much just from my children, and it's so amazing." The star added that he loved the "youthful energy" his kids give him. Cannon added that since he's been through so much in his life, he finds the best place to be is with his kids. Cannon also clapped back at people who questioned his lifestyle. "The idea that a man should have one woman? We shouldn't have anything. I have no ownership over this person," he said. 
But even though he says he wants to have more children, the star recently went for an appointment for a vasectomy consultation. "I ain't looking to populate the Earth completely, but I'm definitely looking forward to taking care and loving all the children that I currently have," he told E! News. Now, the star is opening up about the dynamic between himself and his baby mamas and how he makes it all work.
Nick Cannon gets along with all his baby mamas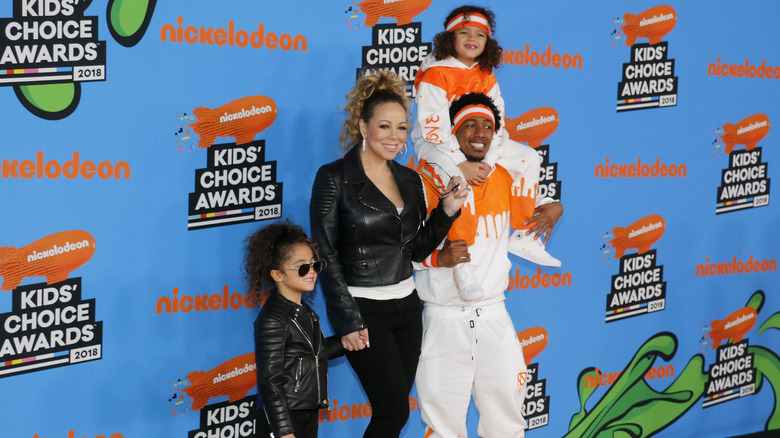 Tinseltown/Shutterstock
It doesn't appear that there's any baby mama drama for Nick Cannon and the mothers of his children. The singer sat down for an interview with "The Bigger Tigger Morning Show," where he talked about the relationship between the five mothers of his soon-to-be eight kids. Cannon was asked whether or not ​​"all the baby mamas get along," and his reply was pretty straightforward. "They don't have to, they all get along with me," Cannon said. "I don't keep no secrets. They know how I move. I multi-task," he added, stating that there's always the possibility of having more children down the road.
As fans know, the talk show host welcomed twins Monroe and Moroccan with his ex-wife, Mariah Carey, and he shares Golden "Sagon" and Powerful Queen with Brittany Bell, and twins Zion and Zillion will Abby De La Rosa. The comedian also had a son named Zen with model Alyssa Scott. Sadly, Zen died when he was just 5 months old.
And there's one more kiddo that will be added to the mix. Model Bre Tiesi is currently pregnant with Cannon's eighth child. The pair announced that they were expecting in January, as Tiesi shared a video of their gender reveal. "My son," she wrote. "Been keeping you safe in my belly from this world as long as I could.. you are surrounded by so much love. Mommy and daddy can't wait to meet you." How cute!