The Tragic Loss Austin Butler Has In Common With Elvis Presley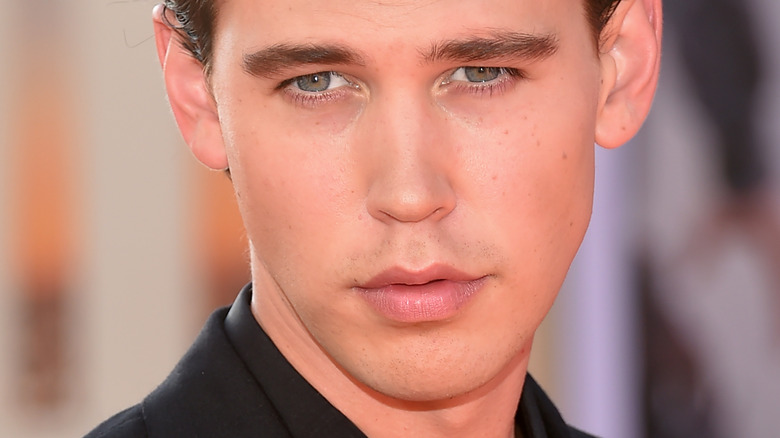 DFree/Shutterstock
Austin Butler's portrayal of Elvis Presley in the forthcoming Baz Luhrmann-directed biopic "Elvis" is already generating Oscars buzz. Much of this praise comes from none other than two of the most important people in the legendary late singer's life, his ex-wife Priscilla and daughter Lisa-Marie. They're wowed by his portrayal, but there's a heartbreaking truth behind his performance. 
While "Elvis" will premiere in June 2022, The King's loved ones have already seen the film and they loved it. Both women have sounded off on the entire "Elvis" production, and they've singled out Butler's performance as nothing short of incredible. Taking to Facebook in April, the former Mrs. Presley wrote, "Austin Butler ... is outstanding," going on to say, "Bravo to him." Lisa Marie Presley shared similar sentiments in an Instagram post. "Austin Butler channeled and embodied my father's heart and soul beautifully. In my opinion, his performance is unprecedented." The singer-songwriter also added, "If he doesn't get an Oscar for this, I will eat my own foot, haha."
Aside from undeniable talent, what is it that makes Butler's performance so impressive? As it turns out, much of it comes down to trauma shared by both the actor and the iconic musician he portrays on screen.
Like Elvis, Austin Butler lost his mother at a young age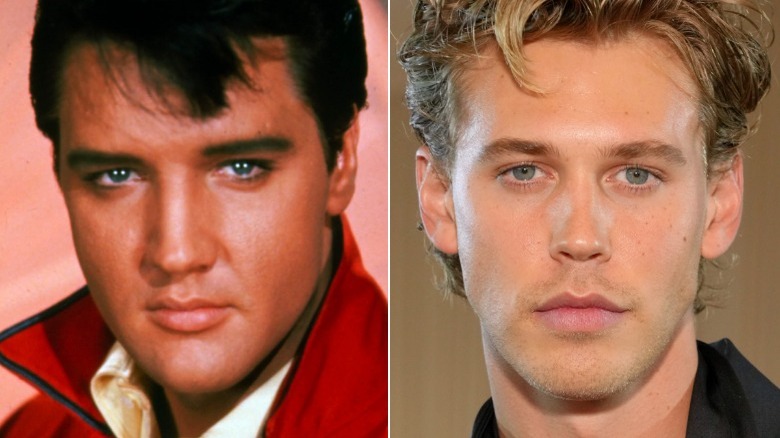 Kevin Mazur/mg22 & Getty Images/Getty
Elvis Presley is typically revered for his contributions to music and his enduring influence on pop culture, but at his core, he was a family man. As such, his mother's 1958 death came as a major blow to the singer. Presley was just 23 at the time and according to his first love, Anita Wood, he was inconsolable. In fact, she shared in an Elvis Australia interview that his mother's passing had the icon questioning if he could go on making music at all. "He did think it would be difficult to go on because she would not be there to enjoy with him the fame and the fortune that was coming his way. Because it was for her and for his parents. Mainly for her, he made that statement." 
Sadly, this was a harsh reality Austin Butler was able to relate to, all too well. As ET reported in 2014, a 23-year-old Butler took to Twitter to share that his own mother, Lori Butler, had passed away. "Lori Butler, my mom, my hero, & my best friend passed away this morning," the actor wrote. "Lets all celebrate her. I love you and will miss you every day Mom." 
Presley's and Butler's shared pain is devastating, no doubt. However, based on an interview Butler did with Empire, it appears the new biopic may do wonders in paying tribute to both Lori Butler and Gladys Presley.
Austin Butler used his and Elvis' shared trauma to his advantage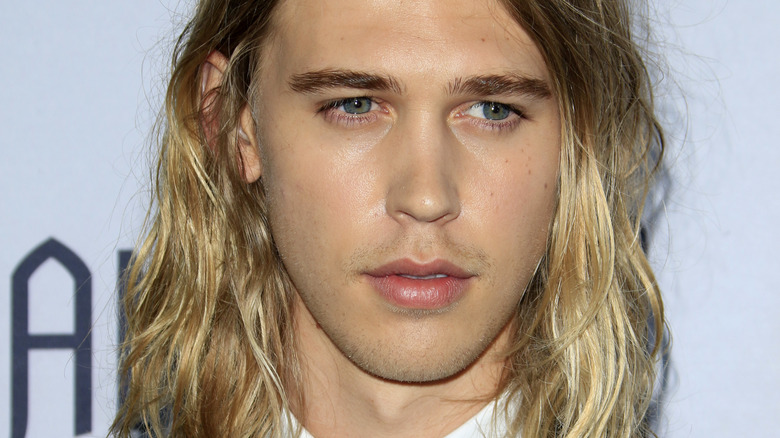 Kathy Hutchins/Shutterstock
At the time of Austin Butler's mother's passing, his then-girlfriend, Vanessa Hudgens tweeted that Lori Butler would be "our angel in heaven watching over us" (via ET) and that certainly seems to be the case. In an interview with Empire, the actor shared that he used his grief to embody Presley in the audition.
"He was very close to his mom, and my mom was my best friend. I just thought it was one of the most human things I could connect to, that he knew what that grief felt like. It connected me to him on a deep level," he said. Using the song, "Unchained Melody," Butler taped himself singing the song to his mother and the rest is history.
Butler's emotionally tuned-in performance has prompted Lisa Marie Presley to say via Instagram that the actor was the first to portray her father "accurately and respectfully." It also led to Priscilla Presley attending this year's Met Gala as Butler's date and taking to Instagram a few days later to reiterate her support for the film. "The words I heard from my daughter on how much she loved the film and that Riley [Keough] will love it too when she sees it brought tears." This is one movie premiere we'll be taking tissues to, and we can't wait!