How Cara Delevingne Broke The Dress Code At A Royal Wedding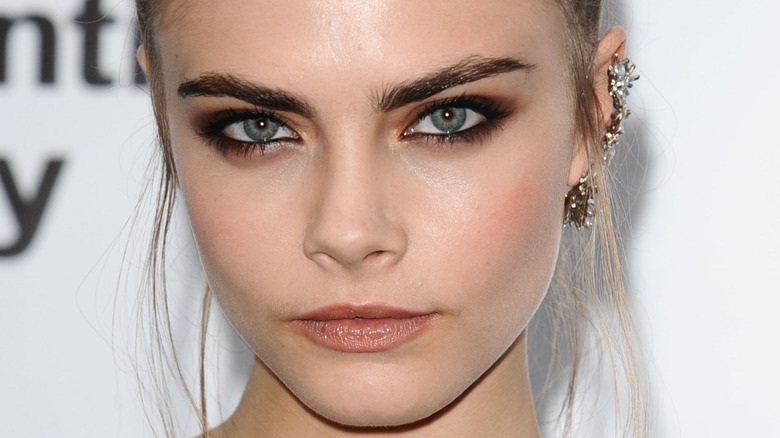 Featureflash Photo Agency/Shutterstock
Royal weddings often conjure images of gowns, crowns, and jewels (oh my!). With huge estates dotted with castles and perfectly manicured lawns, attended by celebrities, socialites, and members of the royal family, it should come as no surprise that the dress code at these events is of the utmost importance. If you're not a royal, you're expected to adhere to the strict guidelines when it comes to what to wear, but what happens... if you don't? 
At Princess Eugenie's wedding in 2018, actor and model Cara Delevingne chose to express herself with a fashion choice that was in direct violation of the dress code. Some chose to view the decision as an expression of her personal views on gender, while others deplored the move and considered it an insult. Regardless, Delevingne's decision has since made headlines on countless occasions, begging the question of whether or not the royal rules are in need of a modern update.
Cara Delevingne wore a top hat and tails to the wedding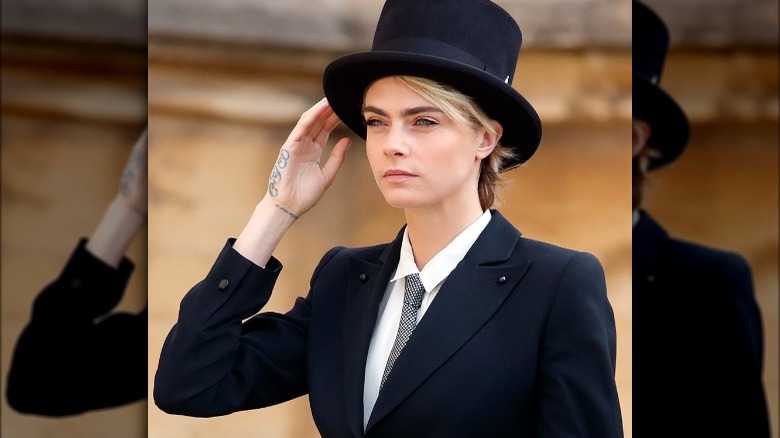 Max Mumby/indigo
Cara Delevingne wore a full Emporio Armani suit, jacket, tie, tails, and top hat to Princess Eugenie's wedding to fiance, entrepreneur, and former club manager Jack Brooksbank. Delevingne was the only guest in attendance to violate the dress code with an androgynous outfit, which, according to Vanity Fair, asked that ladies wear a day dress with a hat while gentlemen wear a morning coat. It wasn't as if the choice could be attributed solely to Delevingne being a model with a strong fashion sense — her sister Poppy, Kate Moss, and Naomi Campbell were all in attendance as well. 
The fact that Delevingne was invited to the wedding should not come as a shock. Her mother, Pandora, was an "iconic 'party girl'" in the 1980s, according to Buro 247.  She is daughter of Jocelyn Stevens and Jane Sheffield — the latter was the former lady-in-waiting to Queen Elizabeth II's daughter Princess Margaret. She is also good friends with Sarah Ferguson, the Duchess of York. 
Cara Delevingne asked permission from Princess Eugenie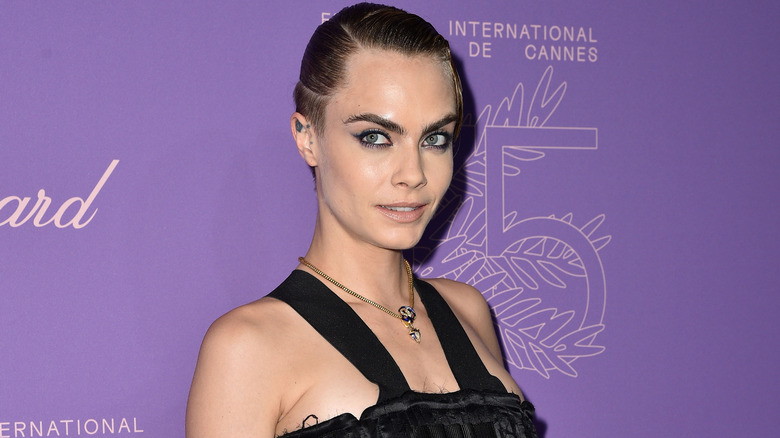 Lionel Hahn/Getty Images
Cara Delevingne has known Princess Eugenie since she was little, according to Hello! magazine. Given their years of friendship, it should come as no surprise that Delevingne asked Princess Eugenie's permission to wear the suit, top hat, tie, and tails. Speaking to Grazia, Delevingne explained, "Eugenie has been a friend of mine since I was a kid and I've always wanted to wear tails. I texted her, as I wasn't sure about it and she was like: 'Of course, I expected nothing else from you!'"
Delevingne added that she was surprised by the number of comments she received about her wardrobe choice. She said, "I found it interesting how many people came up to me and said: 'You're so brave to wear that!' I was like, really? I feel way more comfortable like this." So while it doesn't appear the royals conservative and historical dress code is likely to change any time soon, it's intriguing that Delevingne's bold move received commendation from fellow party-goers.