Details About Britney Spears And Sam Asghari's Reported Prenup Have Come To Light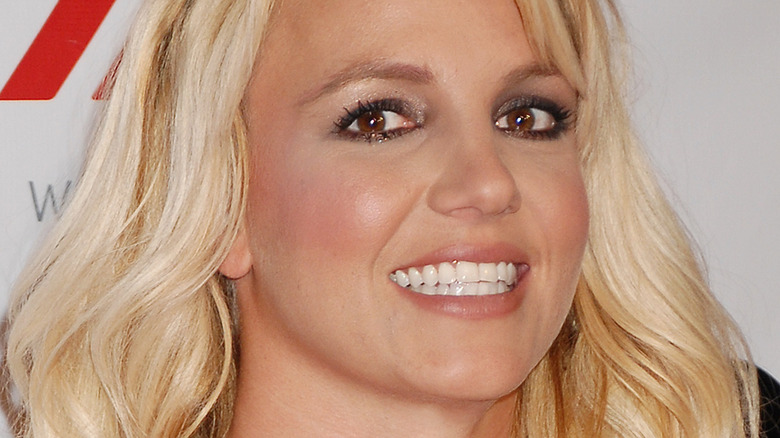 Ga Fullner/Shutterstock
Ever since she managed to cut the cord on her 13-year conservatorship, Britney Spears has been living the life that she wants. The chart-topper announced her pregnancy back in April only to share devastating miscarriage news a month later. She wrote on Instagram back on May 14, "It is with our deepest sadness we have to announce that we have lost our miracle baby early in the pregnancy," but also added that she and her partner Sam Asghari plan on getting pregnant again. Well, in between all of the pregnancy talk, Spears and Asghari got married in an intimate wedding ceremony at the singer's home on June 9. And while the wedding was relatively small compared to the usual celebrity standards, Spears did have a special guest list that included the likes of Madonna, Selena Gomez, Paris Hilton, Drew Barrymore, and more. 
Even though Spears has been telling the would about how happy she now is — despite having a panic attack a few hours before her wedding ceremony — new details have emerged about her prenup with Asghari. Sources hint that it was the aspiring actor who wanted to have the prenup to begin with.
Britney Spears is prenuped and protected
Since Britney Spears is worth an estimated $70 million, according to Celebrity Net Worth, her lawyers sure had a lot of work to do before they ironed out all of the details in her prenup agreement ahead of her wedding Sam Asghari. According to TMZ, Spears' lawyers were on the phone the moment Asghari popped the all-important question and proposed to the singer. It seems as though Asghari won't access any of the money or income that Spears has generated up until this point in her life. However, he will see a slice of Spears' income during their marriage, whatever that may be. Because Spears currently has no plans to hit the stage again, it will be interesting to see what her career plans will be moving forward. 
Asghari, meanwhile, has managed to land small roles in Hollywood and even told Variety he wants to become an A-list star. He told the publication back in May, "My ultimate goal is to be the first Middle Easterner that plays a superhero. Marvel or anybody — they should give me a call." It looks like his phone isn't ringing off the hook yet, according to IMDb, but that soon might change.