Chicago P.D.'s Marina Squerciati Has A Little-Known Connection To This Friends Star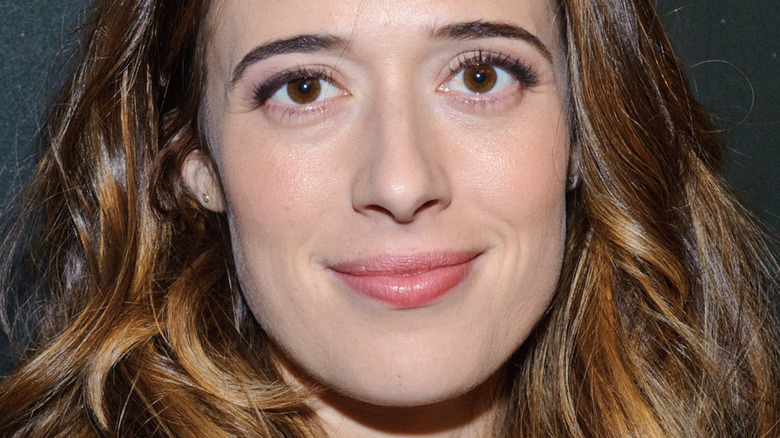 Timothy Hiatt/Getty Images
If you ever thought Marina Squerciati bore a striking resemblance to a certain "Friends" actor, boy, do we have news for you!
As one of the stars of the "One Chicago" universe, it's tough at times to separate Squerciati from her onscreen character of Officer Kim Burgess. Honestly, who can blame us? Speaking to New York Live ahead of "Chicago P.D." Season 9, she dished on how much attention the show's writers have put into creating such a well-developed character. Reflecting on the episodes following Burgess' harrowing Season 8, she gushed, "Even though we're procedural, which means that you can watch any episode and sort of pick up and not know the story, I love that the writers gave me this bandwidth to really suffer mental effects from being shot twice. It's not like the next day I'm like, 'Let's go!' She's really suffering from PTSD." Well-rounded role aside, there's also the fact that Squerciati's Burgess has experienced heartbreak, assembled her very own modern family with on-again-off-again love interest, Patrick Flueger's Adam Ruzek, been injured, and (naturally) been kidnapped. Who doesn't love too-good-to-be-true television drama?
Here's the thing: when it comes to Squerciati's real life, there actually is some unbelievable drama. Said drama just so happens to link her to a "Friends" alum. If ever there was a time to shriek, "Oh! My! God!" in a nasal voice, this is it!
Marina Squerciati is Maggie Wheeler's half-sister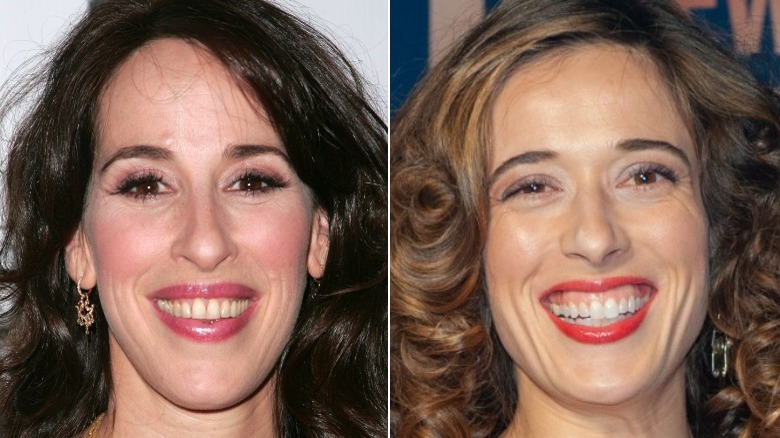 Timothy Hiatt/Getty & s_bukley/Shutterstock
Somewhere, Chandler Bing's ex is cackling her signature laugh at the drama. Marina Squerciati and Maggie Wheeler have a few things in common. Both have gorgeous brunette locks. Both have well-recognized, broad smiles. Likewise, both have found fame on popular TV shows; Squerciati as Kim Burgess on "Chicago P.D." and Wheeler as "Friends" recurring character, Janice Litman-Goralnik. However, what ties them together most concretely is DNA. Yup, these two actors have the same dad!
As the New York Post revealed in 2018, both stars are the daughters of Wall Street wunderkind, John Jakobson. According to Jakobson's obituary, he became one of the New York Stock Exchange's youngest ever members when he purchased a seat in 1955. Per the New York Post, at the time of purchase, he was the youngest at just 25 years old. In light of that, it's no surprise that Jakobson was a wealthy man, with the publication reporting that he was worth a whopping $100 million at the time of his 2017 death.
However, it's worth noting that while Squerciati and Wheeler share the same father, they didn't grow up together, and not just because of their age difference and respective moms. Au contraire, as court documents cited by the New York Post revealed the "One Chicago" star did not have "any relationship whatsoever with her half-siblings" because she was Jakobson's secret love child.
Don't expect a family reunion any time soon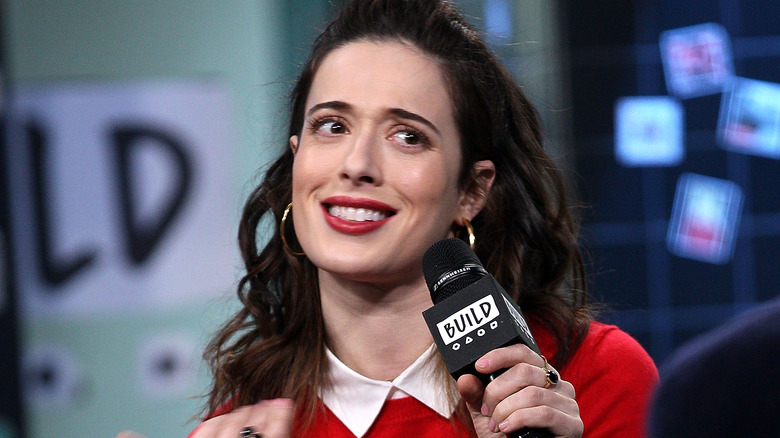 Had it not been for a grave error on John Jakobson's part, there's a chance we might never have known about the familial links between Marina Squerciati and Maggie Wheeler. However, when the financial powerhouse died at the age of 86, he reportedly failed to include his secret daughter in his will, and she didn't take too kindly to it.
According to the New York Post, in exchange for their silence, Squerciati's mother was promised that her daughter would receive a handsome inheritance upon Jakobson's passing. Given just how much she had sacrificed throughout her life in order to maintain the secret, when it turned out that he hadn't held up his part of the deal, Squerciati turned to the courts. That, in turn, thrust the issue into the public eye, and for the rest of Jakobson's family, it was the first they'd heard of it. Jakobson's second wife — who he was already involved with at the time of Squerciati's conception — has likened learning the news to being "hit ... by a snowstorm." As for the extended brood, they've never publicly addressed the situation. Per People, Squerciati has remained tight-lipped on the matter herself. 
Perhaps Squerciati has spoken with her long-lost siblings in private. Maybe one day we'll even see Janice Litman-Goralnik make a surprise appearance in the "One Chicago" franchise. However, given that Jakobson's estate reportedly offered Squerciati a meagre $50,000 settlement, we're not holding our breath on that one.