The Movie That Nearly Reunited Britney Spears And Ryan Gosling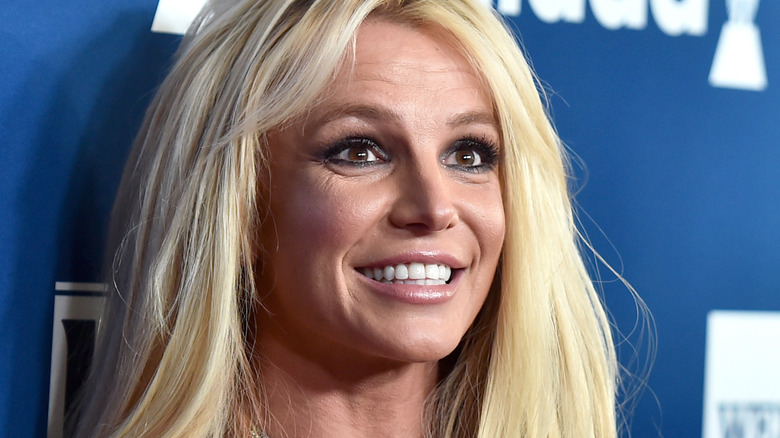 Alberto E. Rodriguez/Getty Images
Britney Spears is widely known and adored across the world as a pop superstar. She first appeared in the 90s revival of Disney's "The Mickey Mouse Club," alongside fellow future stars like Christina Aguilera and Ryan Gosling. After the House of Mouse, she signed to Jive Records in 1997 at only 15. Spears would become a worldwide phenomenon after the release of her debut studio album, "...Baby One More Time," in 1999, which would become one of the best-selling of all time. Spears herself went on to become one of the best-selling music artists of all time, one of the country's most scrutinized celebrities, and a pop icon. 
She went on to star in the 2002 teen road film, "Crossroads" although the film received less-than-enthusiastic reviews from critics at the time, the movie has developed into something of a cult classic.  Although Spears' performance was praised, she hasn't starred in another movie after "Crossroads." However, she came very close, at one point nearly reuniting with her former "Mickey Mouse Club" castmate, Ryan Gosling. And although a film career didn't pan out for her, the two did end up reuniting years later. 
Britney Spears and Ryan Gosling almost starred in 'The Notebook' together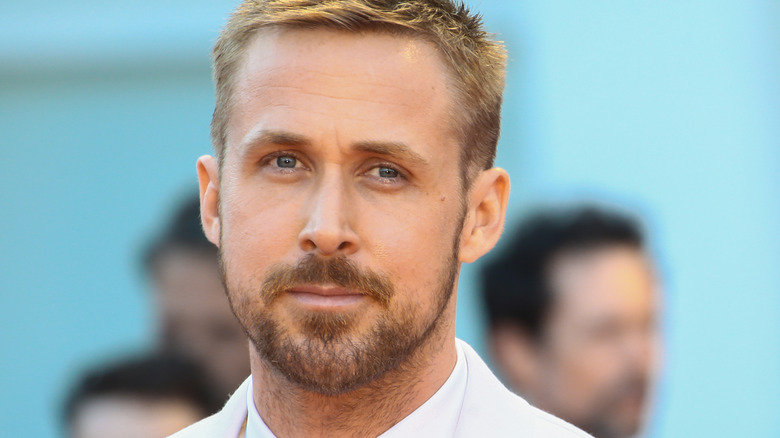 Matteo Chinellato/Shutterstock
Although the charming Canadian actor first appeared in "The Mickey Mouse Club" as a child, Ryan Gosling hit his big break in the 2004 romantic drama, "The Notebook." Although the female lead role ended up going to the relatively unknown Canadian actor, Rachel McAdams, who would break out that year with "The Notebook" and "Mean Girls," a number of young actors were considered for the role, including Jessica Biel, Ashley Judd, and of course, Britney Jean herself. 
Casting director Matthew Barry revealed in a 2021 Daily Mail interview that Spears auditioned for the role, and although McAdams would be cast, it was a close call in the end. "[Britney Spears] really wanted to get the job," Barry said. Per E! Online, Barry described Spears' audition as "fantastic," but it was McAdams who ended up acing the audition. "She crushed it," Barry said of McAdams. "If you look at the video, I'm bawling like a baby behind the camera...it was just magic." 
According to Cheatsheet, Spears' audition tape for "The Notebook" is being auctioned off on eBay, with a starting bid of $1 million. Although the auction was announced in May 2021, there is no update as to whether the tape has been purchased as of June 2022. 
Britney Spears and Ryan Gosling reunited years later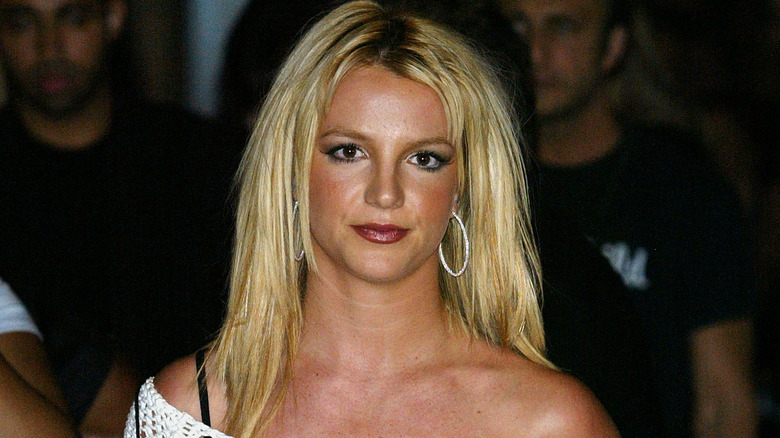 Matthew Peyton/Getty Images
Although Britney Spears never performed in another leading role after "Crossroads," she clearly wanted to, at least in the beginning. In a video posted to Twitter of Spears discussing "The Notebook" around the time she was auditioning for it in 2004, she wanted deeply to win the role. "I would die if I got to do it," she said. "It's the most amazing script I've ever read, and I think it's really, really good." 
Though Spears and Ryan Gosling did not reunite on-camera for "The Notebook," they would reunite years later, backstage at "The Ellen DeGeneres Show" in 2018. Though no video footage exists of their reunion, DeGeneres did post a photo of the three of them on her Instagram account. Gosling spoke about their reunion that same day, while a guest on her show. "Neither one of us could remember," Gosling said of how long it had been since he and Spears last saw each other, "which I think is a sign that it's been quite a while." He then said that he believed it had been since their "Mickey Mouse Club" days. 
Spears later appeared on DeGeneres' show that same day as well, she did not talk about Gosling but mysteriously promoted an "announcement" she had pending. Nevertheless, it is safe to say the two enjoyed a joyous and happy reunion behind-the-scenes after all those years.