Inside Christopher Meloni And Ice-T's Real-Life Friendship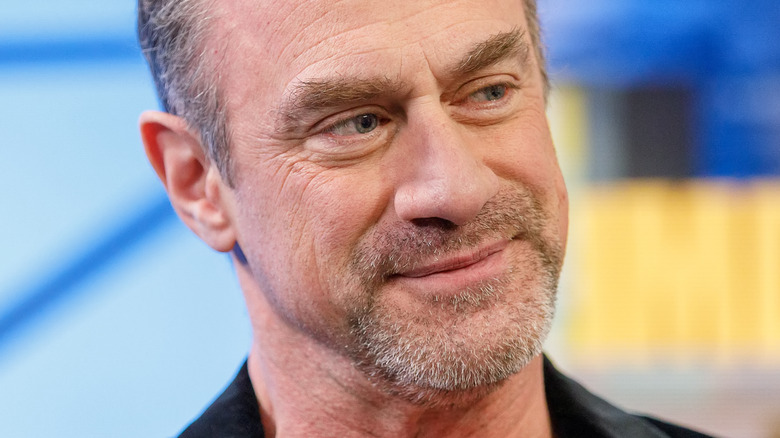 Rich Polk/Getty Images
"Law & Order: Special Victims Unit" is one of the longest-running crime drama series on television. Having started in 1999, it has managed to stay on the air for more than two decades, with some of the actors on the show playing their respective characters for years.
With many of them being colleagues for so long, it's only natural that they have formed meaningful relationships with each other. One of the most notable friendships outside of the show is Mariska Hargitay and Christopher Meloni, who revealed that they have maintained a close bond. "You know he, after my husband, he knows me pretty well," Hargitay told Entertainment Tonight. "So it's very meaningful, especially after the journey we've had these 22 years. The creative journey, the trust, the friendship, he's sort of seen it all." The two co-starred in "SVU" for 12 years until Meloni left the show due to a contract dispute, but they have kept in touch since.
Of course, Hargitay and Meloni aren't the only ones who consider each other friends. Meloni and Ice-T were — and still are — good friends, too.
Ice-T supported Christopher Meloni when he left SVU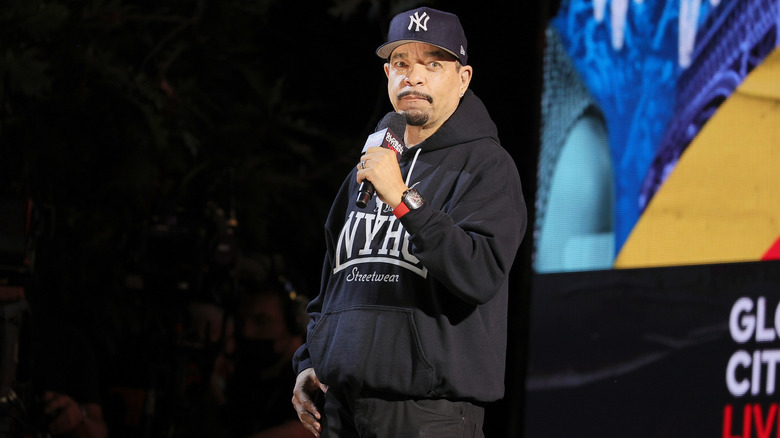 Theo Wargo/Getty Images
When Christopher Meloni left "SVU" in 2011, he admitted that he did not see eye-to-eye with the network. "My thought was: Instead of 22 episodes, bring me back for nine episodes, or bring me back for 18 episodes," he told Men's Health. "They literally came to me on a Thursday night and said, 'This is the deal. We want the answer by tomorrow. It's our way or no way.'" He didn't agree with the setup, so he decided to leave instead.
His exit came as a surprise to fans, but his co-star Ice-T was supportive of his decision. "The cool thing is me and Chris are friends. So 12 years ago when he left to do his thing, I was 100 percent behind Chris' moves," the rapper told HollywoodLife. "Like I've said, a lot of people don't get into acting to play one part for 20 years, you know? It's like me only singing one song at the concert every year. So he went off to do his thing. He did movies. He had his own show. Now he's back and in a good place."
Ice-T even shared that he jives with Meloni because they have a lot of things in common. "Chris is a great person. He's fun. We're very similar," he continued. "You got two alpha males, you know what I'm saying? So me and him understand each other."
Ice-T and Christopher Meloni are working together again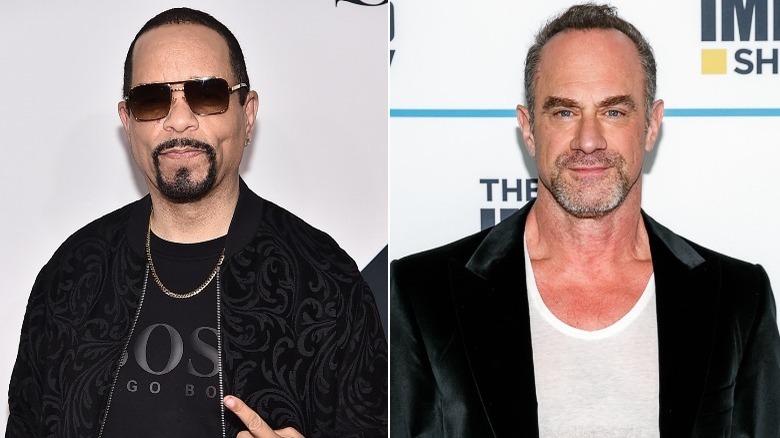 Theo Wargo & Rich Polk/Getty
It wasn't until 12 years later that Christopher Meloni made his way back to the "SVU" universe. This time around, he's approaching his role as Elliot Stabler with a different mindset. "I'm not stressed by: Will it go well? Will it not go well? Not that I know how it's going to go. Just that, eh, just ride. Just do, just be," the actor told Men's Health.
While he has his own spinoff, "Law & Order: Organized Crime," he still gets the chance to work with some of his old co-stars, including Ice-T, who happens to be excited about his return. "It's cool," the rapper told Today. "It's like good old times; it's fun. You won't be disappointed."
The "Colors" singer also said that, while Meloni had been away from "SVU" for years, they still made an effort to remain in contact. "I've been friends with Chris for years," he added. "Even though he's been gone, I stay in touch with him. So when it was time for him to come back, we knocked out the scenes like old times. It's going to be far more emotional for the fans, 'cause they haven't had contact with him since. I have."