Why Did Torrey DeVitto Split With DWTS Pro Artem Chigvintsev?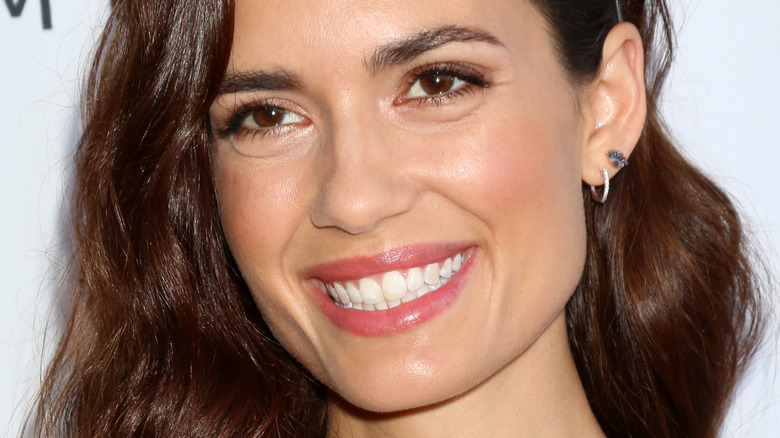 Kathy Hutchins/Shutterstock
These days, it seems impossible to think of "Dancing with the Stars" pro Artem Chigvintsev with anyone other than Nikki Bella. However, once upon a time, he was involved with another famous beauty. That would be none other than "One Chicago" star, Torrey DeVitto. 
Rumblings of Chigvintsev and DeVitto's relationship first began in May 2016. As Us Weekly noted, the two were spotted looking cozy at a luncheon in support of mental health awareness. Just one day later, the publication broke the news that the stars were, in fact, dating — a fact confirmed by a representative for DeVitto. Less than a week later, they walked the red carpet together for the first time, with DeVitto sweetly blushing at an ET reporter asking if the occasion — the Steve Irwin Gala — was their official debut. "Oh, you're making me a little hot now," she laughed, fanning her face. However, blushing or not, she confirmed what fans wanted to know — "Is that what it's called? A red carpet debut? Oh, yeah!" As for how the former lovebirds met, ET reported that they'd been set up by mutual friends. It's no surprise, then, that images of them with their matchmakers were soon plastered over social media (per Just Jared Jr.). 
However, with Chigvintsev and DeVitto now broken up and in all-new relationships, those pictures have since been deleted. So, just what happened between them, and what prompted their split?
Scheduling became a problem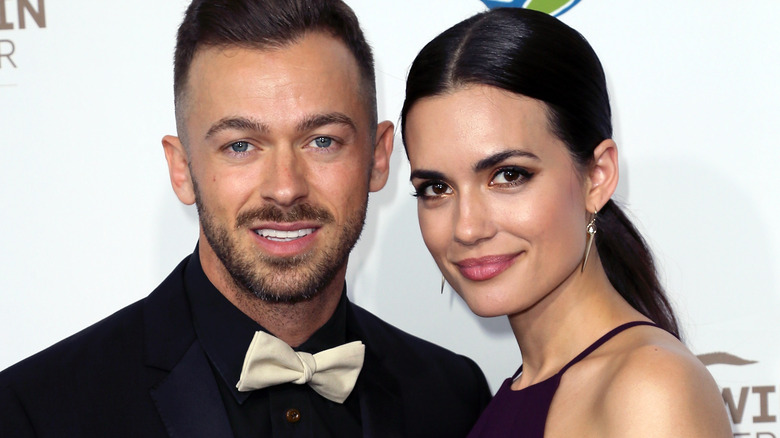 David Livingston/Getty Images
Hollywood scheduling has been behind many a celebrity breakup, and unfortunately, Torrey DeVitto and Artem Chigvintsev were no exception to the rule. Just weeks shy of the one-year anniversary of their adorable red carpet debut, ET reported that the two were no longer an item. 
According to a source speaking with the outlet, "the distance was a lot for them to handle ... [it] was the main factor." As many of the real-life partners of the "Chicago Med" cast are well aware, the Dick Wolf smash hit is shot in the Windy City itself. With Chigvintsev's show, "Dancing with the Stars" filmed in Los Angeles, a regular commute just wasn't possible — and ultimately, that meant the lovebirds went their separate ways.
Unfortunately for DeVitto, this wasn't the first time a long-distance relationship hadn't worked out. Prior to her romance with Chigvintsev, the actor dated "Undateable" star Rick Glassman for a year. They, too, cited distance as the leading cause for their breakup. As a source told Us Weekly, "Her being in Chicago and him in L.A. put a strain on their relationship, so they amicably split." DeVitto's split from Chigvintsev was similarly amicable. Per ET's source, there was "nothing dramatic" about their parting ways. That said, Chigvintsev was said to be "bummed about it." Hey, even an amicable split can be heartbreaking!
Torrey DeVitto and Artem Chigvintsev have since moved on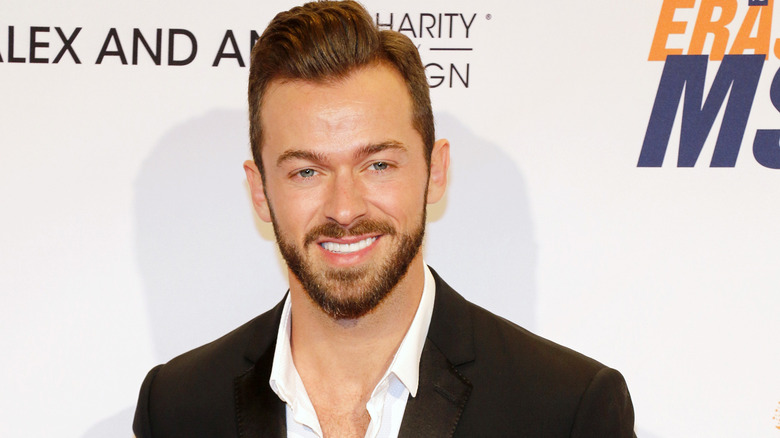 Tinseltown/Shutterstock
Heartbreak aside, it seems like this split was for the best. Both Artem Chigvintsev and Torrey DeVitto have since moved on, and they seem to be happier than ever. 
Chigvintsev has since on to find his happily ever after with Nikki Bella. Bella revealed in a January 2020 Instagram post that they had already been engaged for months, but were finally ready to share their happy news with fans. The couple went on to welcome their first child together, a baby boy, in July of that year. As for their nuptials, Chigvintsev's lady love recently told Us Weekly that after months of COVID-related delays (as well as Bella's cautiousness about marriage), they had set a date for this coming fall. 
As for DeVitto, she revealed in an Instagram post last year that she was in a relationship with David Ross. In lieu of red carpet appearances, both DeVitto's and Ross' Instagram feeds feature a number of loved-up couple pics, accompanied by adorable captions. One post, in honor of Ross' birthday, saw her credit her new beau with being, "a man who lights up every room he walks into." In the same caption, she also hinted that they were in it for the long haul. "Don't know what I would do without you! Lucky for me, I never have to find out." Given that Ross is the manager for the Chicago Cubs, it seems like this is one relationship that won't be deterred by distance!