Fans Want Elliot Page To Take Over One Of Ezra Miller's Most Famous Roles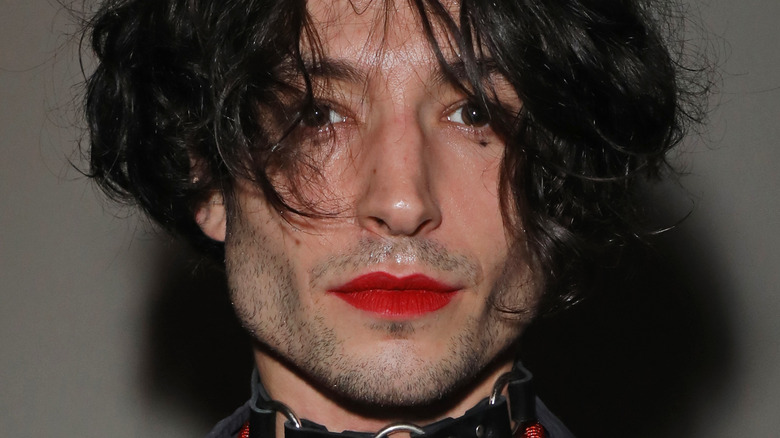 David M. Benett/Getty Images
Ezra Miller hasn't been having the best year, but they've been even less kind to others. From Hawaii to Vermont, a new headline about Miller wreaking havoc across the U.S. seems to spring up weekly. Most recently, the "Perks of Being a Wallflower" actor was accused of housing three children in a Vermont farm under dangerous conditions, as well as grooming a teenage girl. While the alleged victim spoke out in Miller's defense, her parents have accused them of flying her to London at age 14 and giving her drugs and alcohol. In addition, Miller spawned more than 10 police calls in the span of one month during their time in Hawaii, leading to multiple arrests (per AP News).
Miller has always played offbeat characters, but nothing could have prepared audiences for the disturbing real-life events of the past few months. "Ezra Miller is like if Tumblr invented a terrorist," one tweet summated. And as film executives scramble to pick up the pieces, fans of the actor's most popular role are demanding they be recast with none other than Elliot Page.
Fans want Elliot Page to assume Ezra Miller's Flash duties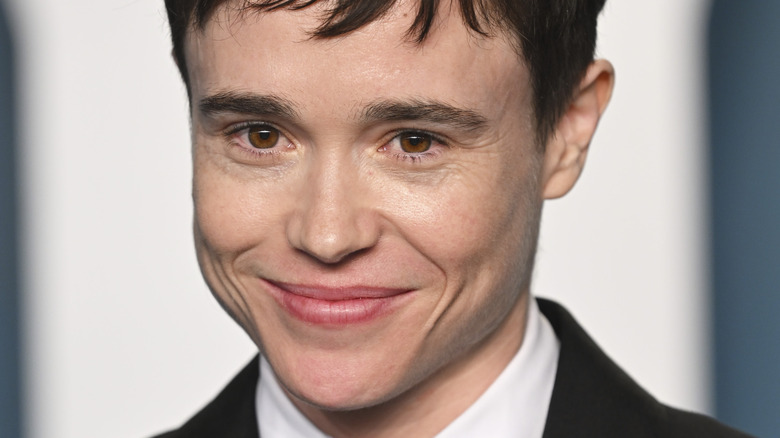 Karwai Tang/Getty Images
Amber Heard isn't the only casting controversy in the DCEU — fans are just as incensed at Ezra Miller's continued inclusion in "The Flash," having yet to be dropped despite their recent behavior. While Warner Bros. has had emergency meetings discussing Miller's future in the superhero franchise, the character's solo vehicle has already been filmed. In May, Adam B. Vary of Variety said, "...THE FLASH finished shooting months ago, and Ezra Miller plays multiple versions of Barry Allen. Replacing them would effectively mean reshooting the entire film."
While it's unlikely that Warner Bros. will shelve or reshoot Miller's "Flash" film entirely, fans are still lobbying for Elliot Page to take over the role in future releases. With parts in "The Umbrella Academy" and the "X-Men" series, Page has previous experience with superhero films. Also, "The Flash" would still have LGBTQ representation even without Miller's involvement, as Page is transgender, while Miller is non-binary. Another fan said, "I feel like some people are just fancasting Elliot Page as The Flash because they like him and wanna get rid of Ezra Miller. But I genuinely think he could pull it off."
Grant Gustin has also been suggested, as he plays Barry Allen in The CW's "The Flash." However, this might create confusion, as the film and TV versions of the character take place in different universes. No matter what happens, it might be a while before we hear an official announcement.