Selena Gomez, Justin Bieber Reportedly 'Make Peace' Following Her Kidney Transplant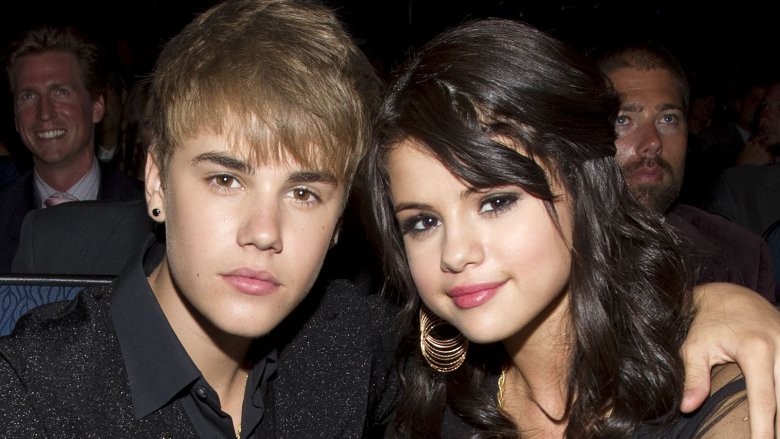 Getty Images
The pop stars are making amends three years after their turbulent breakup.
According to an Us Weekly exclusive, published on Wednesday, Oct. 25, 2017, Selena Gomez, 25, and Justin Bieber, 23, have reportedly moved on from their dramatic past. The "Sorry" singer was spotted hanging out at his ex's Los Angeles home on Sunday, Oct. 22.
"Selena is simply trying to make peace with Justin after her illness," a source told the magazine in reference to the "Bad Liar" singer's recent kidney transplant. "He has been great to her since her surgery and they are on good terms right now. They got back in touch recently through their friends and have seen each other at church." 
A second insider confirmed that the exes started talking again "a couple months after her surgery," while another added, "I don't know when exactly but it's because of the same church they go to....They realized it was time to grow past their history and move on. They're grown up a lot in the past couple of years and are mature about the situation."
As Nicki Swift previously reported, Gomez announced in September 2017 that she underwent a kidney transplant over the summer as a result of her lupus. "It was what I needed to do for my overall health," she wrote on Instagram, having spent the summer recovering. 
Gomez and Bieber dated on and off between 2011 and 2014, before their official split spiraled into an ongoing feud. While these two have been reconciling their complicated past, the "Same Old Love" singer's relationship with The Weeknd, 27, is still going strong. "He has been on tour and she's been traveling back and forth to L.A., but they are 100 percent still on," the first source told Us Weekly, while the second added, "The Weeknd is well aware Selena and Justin are talking." Meanwhile, Bieber was previously linked with Kourtney Kardashian, Hailey Baldwin, and Sofia Richie.
While we wait to hear more on Gomez and Bieber's renewed connection, read up on the truth behind Selena's hidden health crisis.