Were Ben Affleck's Kids At His Wedding?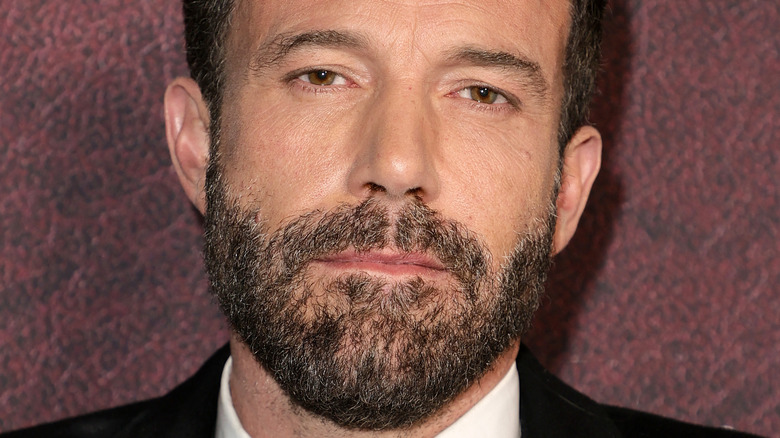 Kevin Winter/Getty Images
Ben Affleck and Jennifer Lopez — or Jennifer Affleck, if you happen to see her at the DMV — are officially husband and wife! According to TMZ, tied the knot in a surprise but also intimate ceremony in Las Vegas on July 16. Lopez confirmed the news in her official newsletter, On The JLo, and said that the Vegas nuptials were everything she expected it to be. As many fans can recall, Lopez and Affleck were supposed to get married back in September 2003, but called things off and ultimately broke up a few months later. But she says that this wedding was "exactly what we wanted. Last night we flew to Vegas, stood in line for a license with four other couples, all making the same journey to the wedding capital of the world."
Affleck was previously married to Jennifer Garner, while Lopez's ex-husbands include Ojani Noa, Cris Judd, and Marc Anthony, with whom she shares her two children, Max and Emme. Affleck also shares his three kids — Violet, Seraphina, and Samuel — with Garner. Now, fans can't help but wonder if the newly married couple's children were all there to witness their parents make their relationship official between them.
Ben Affleck's kids might not have been at the wedding, but Jennifer Lopez's were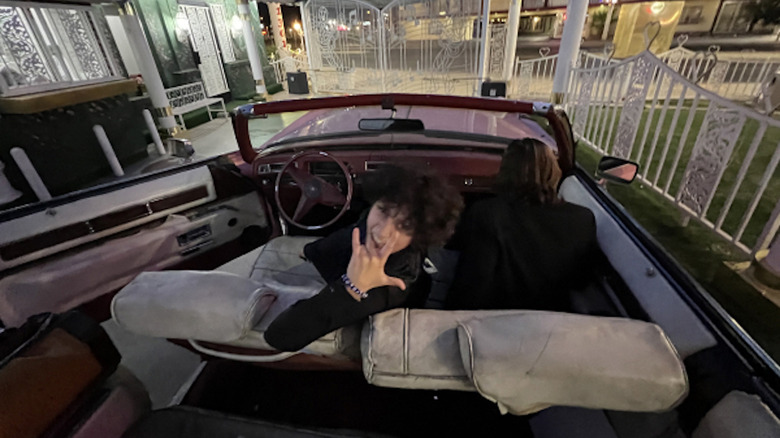 On The JLo
While Jennifer Lopez says she and her new husband Ben Affleck are "so grateful to have that in abundance, a new wonderful family of five amazing children and a life that we have never had more reason to look forward to" (via TMZ), it's unclear exactly who was at the wedding. However, it seems like Lopez's kids, Max and Emme, were at the wedding, as the chart-topper shared a photo of Emme in the backseat of a pink Cadillac in the photo dump that she shared in her newsletter, On The JLo. Yet, there's no indication that Affleck's children — Violet, Seraphina, and Samuel — were there. But that does not mean they don't get along with Lopez's kids! Seraphina and Emme were spotted holding hands and giggling during a family outing back in December 2021.
That said, there could be a chance that Affleck's kids might have been with their mother, Jennifer Garner, who posted an Instagram video of herself making the perfect school lunchbox for her kids. Clearly, Affleck loves being a husband just as much as Garner loves mommying hard.