This Is What Kourtney Kardashian Studied In School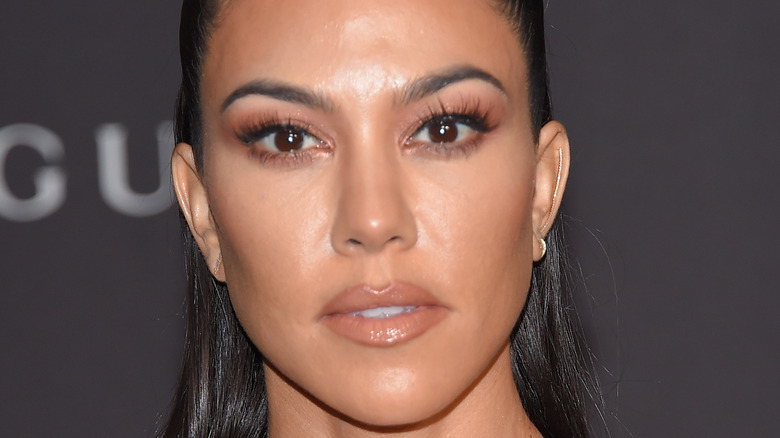 DFree/Shutterstock
Fans who have been keeping up with the Kardashians are probably well aware by now that Kourtney Kardashian has had something of a banner year. The reality star finally tied the knot with Blink-182 drummer, Travis Barker, at a boozy "practice" ceremony in Las Vegas — and then again at the Santa Barbara courthouse on May 15 — before finally making things official with an opulent celebration in Portofino, Italy. Not only that, but the mother of three's lifestyle brand, Poosh, is still going strong, and while it might not be the same juggernaut as Kim Kardashian's Skims or Kylie Jenner's cosmetic collection, Poosh has helped Kourtney establish herself as a savvy businesswoman in her own right.
Of course, Kourtney didn't grow up anticipating that she'd become a globe-trotting, Poosh-pushing reality star. Actually, she probably never expected to earn a living dolling out cheugy accessories and infrared sauna blankets. In fact, she went to college, though she didn't study what you might think.
Kourtney attended an all-girls school before heading to college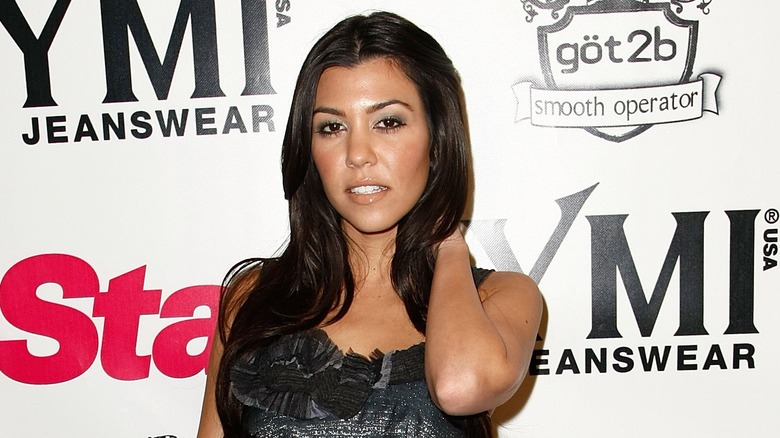 Michael Buckner/Getty Images
Kourtney Kardashian attended Marymount High School, a catholic all-girls school in the posh Bel Air neighborhood of Los Angeles, California, as per The U.S. Sun. While not much is known about her heyday at Marymount, fellow Kardashian connoisseurs may recall a particularly rousing scene from the first season of "Keeping Up With the Kardashians" in which Kim Kardashian stole (and promptly lost) a risqué photo of Kourtney with her high-school sweetheart.
After graduating from Marymount in 1998, Kourtney headed off to Dallas, Texas where she enrolled at Southern Methodist University. She studied in the Lone Star State for two years, but as a sophomore, Kourtney decided to pack her bags and transfer to the University of Arizona, where she would study until her graduation in 2002. According to Life & Style Magazine, At UA, Kourtney pledged to the sorority Alpha Phi and studied alongside fellow reality star Nichole Richie and future Los Angeles Laker's forward Luke Walton.
She earned a degree and considered following her father's footsteps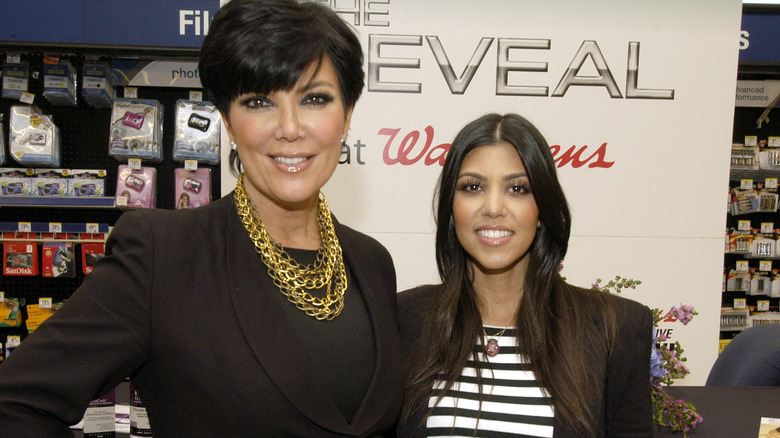 Paul Warner/Getty Images
At the University of Arizona, Kourtney Kardashian earned a bachelor's degree in theater arts and a minor in Spanish, though her journey wasn't without a few setbacks. Despite spending most of her adult life in front of a camera, the reality star told Us Weekly, "I failed two classes in college because I was too nervous to give speeches."
Kourtney also had a reputation for partying on campus — so much so that her sister Kim Kardashian said that after visiting her sister at her alma mater, she had no desire to drink or party. "I remember visiting Kourt on campus and being her designated driver, I hated all of the wild parties so much that I stayed home and never wanted to drink or party EVER," Kim captioned a throwback shot on Instagram. To which Kourtney replied, "I remember feeding you jungle juice and someone else driving I won't name names and blasting Ruff Ryders."
Kourtney applied to law school after completing her degree, however, she ultimately decided against it. Instead, she joined her mom, Kris Jenner, in operating their children's boutique, Smooch, and later, Dash.