How Did Ivana Trump Spend Her Final Hours Before Her Death?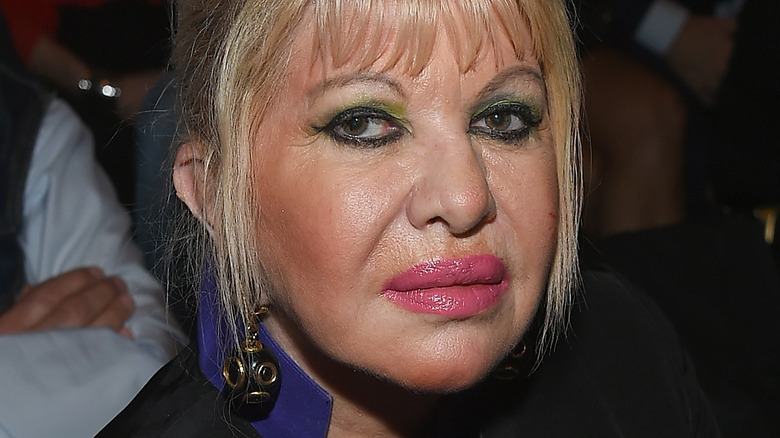 Ben Gabbe/Getty Images
Czech-American businesswoman and socialite Ivana Trump was unexpectedly found dead in her Manhattan home on July 14 at the age of 73. Given her status as the first wife of former president Donald Trump — and mother to his three eldest children, all of whom are under investigation by the New York Attorney General's office for potential financial crimes as chief executives of the Trump Organization — as well as her unusual cause of death (falling down a flight of stairs), news of Ivana's death quickly circulated around the globe, sprouting much buzz and numerous conspiracy theories (mostly stemming from her family's alleged criminal activity), which have largely been debunked. 
In addition, Trump left behind three children, ten grandchildren, and many other loved ones who were left despondent upon her death. "Mom, we will miss you incredibly," her eldest child, Donald Trump Jr., posted in an Instagram tribute the day after her death. "Thanks for always pushing us hard, not letting us get away with anything, and instilling so many incredible values and personality traits...I love you very much."
Nearly two weeks later, the public continues to learn about previously unknown details surrounding her death, and the final days and hours preceding it. Now, as the news continues to unravel, it has become eminently clear that Ivana Trump's health was in rapid decline, and several of her friends even urged her to visit the doctor before she ended up succumbing to her body's frailty and leaving her loved ones in mourning. 
Ivana Trump retrieved a cup of soup before her death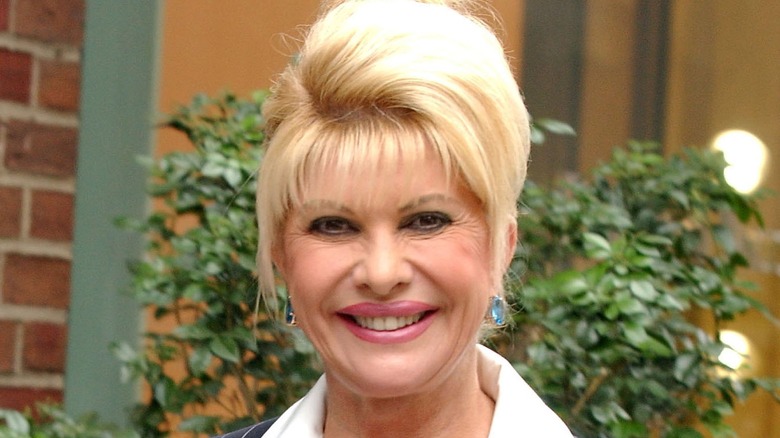 Arnaldo Magnani/Getty Images
According to a new report from the New York Post, Ivana Trump's last moments out in public may have been when she went to retrieve some soup from a Manhattan restaurant. According to the outlet, due to her poor health, Trump required a personal health aide to visit one of her favorite restaurants, Altesi Ristorante, at 6 p.m. on Wednesday, July 13, less than 24 hours before her death. She was friendly with the owner, Paolo Alavian, with whom she chatted outside the restaurant before retrieving the soup she had ordered and going back home. 
Alavian added that, although she seemed tired, she nonetheless appeared "very, very normal." In addition, he revealed that when Trump came to visit him for his birthday only a few weeks prior, she once again never made it past the front steps, which descend downward into the basement restaurant. He explained that he went outside to greet her, where she wished him a "Happy Birthday" and gave him "the biggest hug." "I was extremely pleased," he said.
Others have corroborated Trump's failing health in her final days, including Thomas Makkos, per the Post, the owner of Nello, another of Trump's favorite Manhattan eateries. "She aged in a way you were not used to," Makkos said of Trump's health after the COVID-19 lockdowns. "She aged very rapidly [in] the last one year." A few weeks prior, he said, "She had difficulty walking. We had to help her home."
Ivana Trump had plans to go on vacation the weekend after her death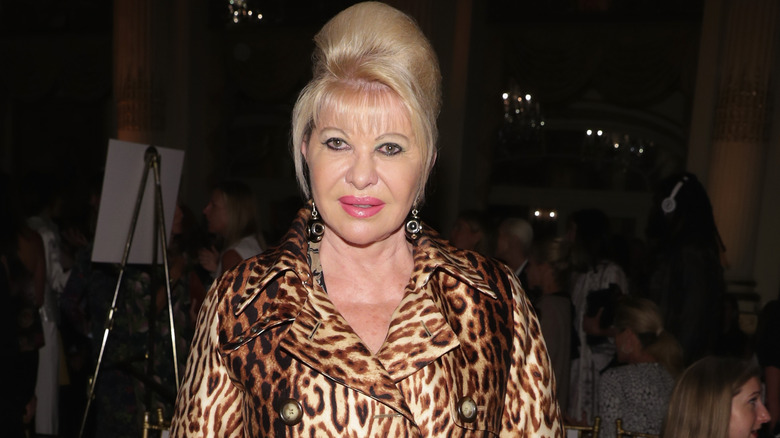 Cindy Ord/Getty Images
Paolo Alavian and Thomas Makkos were not the only New York restauranteurs to befriend Ivana Trump  — and notice her health in decline in the weeks and months before her death. A few days after her death, Zach Erdem, a Turkish immigrant who owns 75 Main, an Italian-based restaurant in the Hamptons, spoke about his friendship with Trump to People, during which he revealed her heartbreaking final words to him in the weeks prior.
Erdem explained that "for the first time," she told him that she might not be able to make it to the Hamptons and visit him this summer, as she had plans to visit Europe instead, which she was quite excited about. In fact, her ticket to leave was already booked for the following weekend. "Friday, or Saturday or today, she was supposed to go there," Erdem explained. "But then she was like, 'I want to get back. I'm coming back to see you and I can't wait to see you.'"
According to the New York Post, Erdem agreed that it was clear Trump's health was failing. "There was something going on with her hip," he said, "she couldn't walk." He added that, by the end, Trump "couldn't [even] get out of her house." Erdem claimed that he urged her to visit a doctor, but she refused. "No, I hate going to doctors," he recalled her saying. "I get more sick going to doctors.'"