Almost 30% Of People Are Clamoring For A New Album From This Pop Star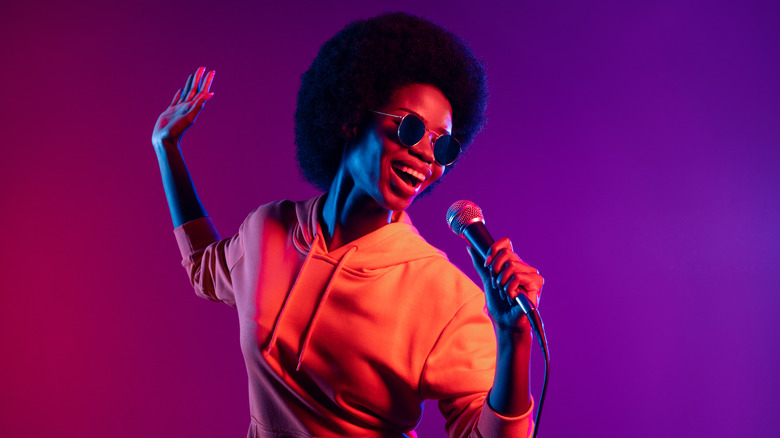 Roman Samborskyi/Shutterstock
Now that we're over halfway through 2022, it's safe to say that this has been a great year for pop music. With major releases from The Weeknd, Kendrick Lamar, Drake, Harry Styles, Lizzo, and Beyoncé, there's been no shortage of exciting projects, and concerts are back in full swing after taking a hit from the pandemic. Even though the eligibility period closes on September 30, there are so many strong contenders that Billboard has already released their predictions for the upcoming 2023 Grammy Awards. Better yet, there are still five months left in the year, with possibilities for even more announcements. As artists switch up their sound and surprise albums explode in popularity, it truly feels like anything can happen. One might even call it a renaissance!
However, despite the influx of new releases, there are a few artists we're still waiting on. Whether they're busy with side projects, taking a much-needed break, or simply adding the finishing touches to their future magnum opus, we haven't heard much from them lately. That's why Nicki Swift created a survey asking which paused pop star people most want to release a new album by the end of the year.
Fans are famished for more Lady Gaga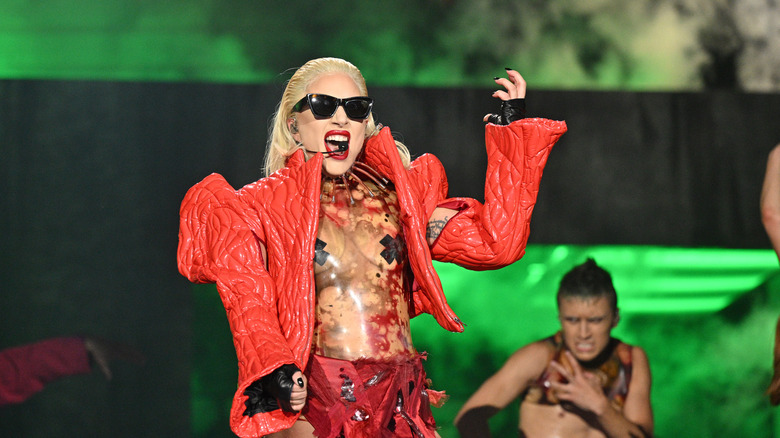 Samir Hussein/Getty Images
In a Nicki Swift survey of 595 people, nearly 28% of respondents said they were most looking forward to Lady Gaga's next album. Her last LP, 2020's "Chromatica," was her long-awaited dance-pop comeback after moving to jazz and focusing on her acting career. Gaga definitely hasn't been laying low, recently releasing the single "Hold My Hand" for the "Top Gun: Maverick" soundtrack, but people are still hungry for a full-length body of work.
Surprisingly, Rihanna came in second place with 21% percent of the votes. Out of all the artists listed as choices, Rihanna's absence has arguably been felt the most. Releasing one album a year from 2006 to 2012, then one more with "Anti" in 2016, her musical output decreased dramatically before disappearing altogether. After being busy with Fenty Beauty and giving birth to her first son, it might be a while before fans' wishes come to fruition. Britney Spears was close behind with 20%, as she also hasn't released a full-length album since "Glory" in 2016. The next one might come sooner than we think: Spears has music in the works, including a duet with Elton John, per People.
As for the survey's other options, Ariana Grande, Justin Bieber, and Olivia Rodrigo garnered 13%, 11%, and 8% of the votes respectively. Grande released her latest album, "Positions" in late 2020, while Bieber and Rodrigo released theirs, "Justice" and "Sour," in 2021, so perhaps they need to wait a little longer to drum up anticipation.