The Head-Turning Conspiracy Theory About Britney Spears Explained
Tinseltown/Shutterstock
Given that Britney Spears has spent more than the last decade under the scrutiny of a conservatorship, we haven't seen much of the real Spears since the mid-2000s. Because she was so tightly controlled, fans have spent a long time having to read into her interactions in public — especially on social media. Folks wondered if there were hidden messages in the singer's posts online, even now in Spears' post-conservatorship life.
"Britney is not 'asking for help' or leaving secret messages in her social media," the star's then-social media manager Cassie Petrey wrote in a 2021 Instagram post on her own account (via Vanity Fair). "She is literally just living her life and trying to have fun on Instagram. She has a team to help strategize like any major celebrity generally does at this point in her career."
Unsurprisingly, the conspiracy theories swirling around Spears do not end with her online persona. So, what is this mind-boggling theory?
Britney Spears may not be the original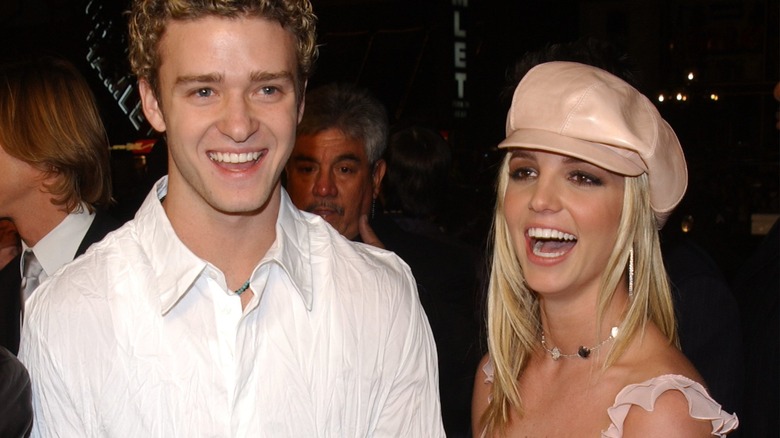 Vince Bucci/Getty Images
Famous folks have been dealing with conspiracy theories forever. Whether it's believing that T-Swift is a high priestess in Satanism or that Keanu Reeves is immortal, celebs have dealt with off-the-wall theories and Britney Spears is no exception. Like Miley Cyrus and Avril Lavigne, Spears is rumored to have a replacement.
The "Britney is Dead" theory, in which Spears was replaced by a clone after dying in a car accident in 1998, was popularized by the now-defunct website called Britney is Dead. The site went dark in November 2021. Per the site's web archive, the theory goes that Spears and then-boyfriend Justin Timberlake went joyriding in 1998. Spears was decapitated in an accident, while Timberlake survived in a comatose state, so the music industry replaced them both with lookalikes or clones.
Obviously, the biggest issue with this theory is that human cloning doesn't exist yet as far as we know. Secondly, the rumored car wreck was debunked and the DJs who spread the rumor were evidently fired, according to People.
Britney Spears' cryptic nature concerns fans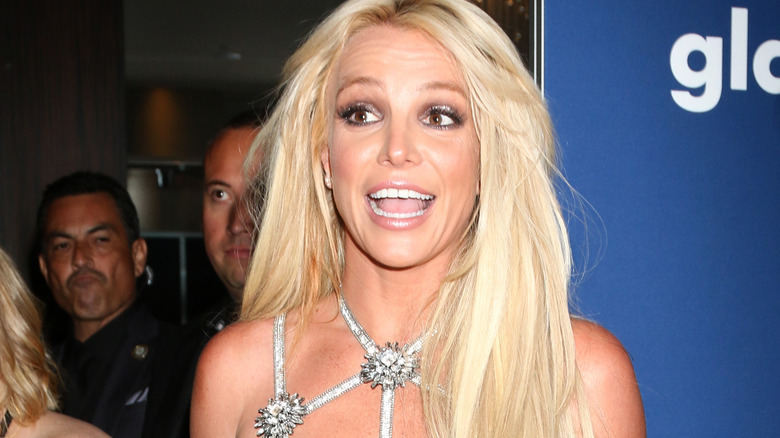 Kathy Hutchins/Shutterstock
Sometimes conspiracy theories seem more random than others, though it's no surprise that theories crop up so frequently for Britney Spears. Even with the freedom to use social media as she likes, she still posts with a sometimes worrying, cryptic nature. In early August, Spears got folks talking after posting a rare post on Instagram regarding her sister Jamie Lynn Spears, which she ended up deleting.
Per Newsweek, the Jamie Lynn photo post was captioned: "Reflecting back you know ... STORY OF MY LIFE !! Even with my own parents ... we are the innocent little children !!! Psss Kids' Choice Awards was a long time ago." This post came shortly after a few naked posts Spears created on Instagram got people talking about the singer's mental health.
Spears posting two red squares with zero context on Instagram in early August also has people concerned. Indy100 notes that the bright red posts aren't the singer's normal feed posts that show either herself or ordinary things in her life. While conservatorship rumors or conspiracies no longer gather around Spears, it seems other ones will stick around so long as there are questions to be asked.