Elon Musk Asks Blunt Question In Response To Brittney Griner Negotiations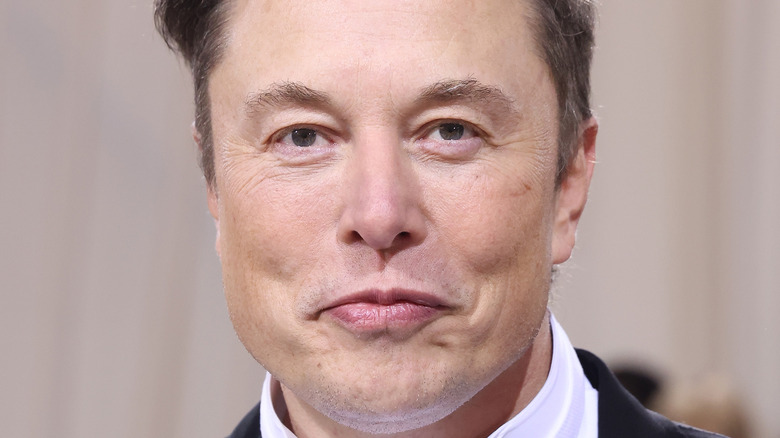 Taylor Hill/Getty Images
After a lengthy detention period, Brittney Griner has been sentenced to nine years in Russian prison for drug charges. She was first arrested in February 2022 upon entering the country, when Russian officials found vape cartridges containing cannabis oil, which is illegal there, in her luggage. Although the case attracted worldwide attention, with President Joe Biden, Vice President Kamala Harris, and numerous fellow basketball stars taking a stand, the Russian court went full steam ahead with making an example out of the athlete.
Throughout the trial, Griner maintained that she didn't intend to break Russian law, and wasn't purposely smuggling the substance, stating, "I want the court to understand that it was an honest mistake that I made while rushing and in stress trying to recover post-COVID and just trying to get back to my team," she said on the stand last week. In addition to playing in the WNBA for the Phoenix Mercury, Griner has played for Chinese and Russian leagues in the off-season, which is why she was at the Moscow airport in the first place.
While most of the public discourse has been supportive of Griner's potential release, others have expressed frustration at possible double standards. Although the Russian element and her celebrity status add to the intrigue, many US prisoners are incarcerated for marijuana-related offenses and aren't getting nearly as much attention. Now, Elon Musk is taking President Biden to task on the disconnect.
Elon Musk wants President Biden to answer for US drug sentences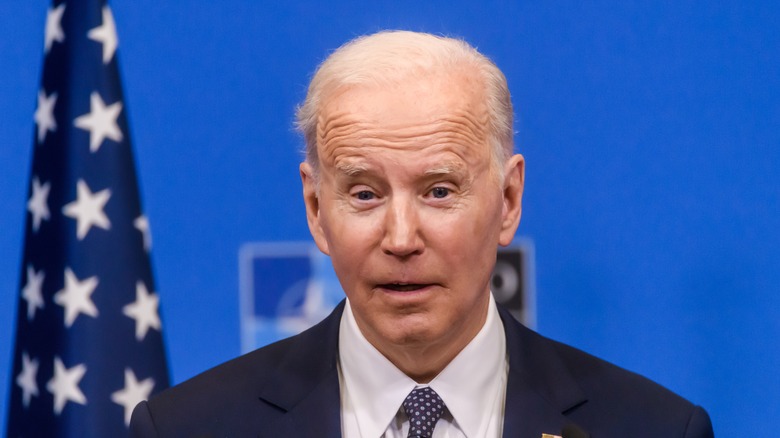 Gints Ivuskans/Shutterstock
In an appearance on the Full Send podcast, Elon Musk has shared his thoughts on Brittney Griner's sentencing. Surprisingly, it was one of his less controversial takes. The Tesla CEO said, "If the president's working so hard to free someone who's in jail in Russia for some weed, then shouldn't we free people in America? ... My opinion is that people should not be in jail for non-violent drug crimes."
Musk is far from the first public figure to voice this sentiment, with podcast provocateur Joe Rogan sharing a similar view. Rather than explicitly calling out Biden, although he's certainly done so before, he blamed the disparity in outrage between Brittney Griner and US drug prisoners on society's fascination with athletes. "We have people in America right locked up for marijuana and they've been locked up for f***ing years!" the podcast host explained. "So what, they're not good at throwing a f***ing ball into a net?"
As for Biden's previous track record on non-violent drug crimes, he devoted a section of his 2020 plan for Black America to drug reform, stating, "He will end, once and for all, the federal crack and powder cocaine disparity, decriminalize the use of cannabis and automatically expunge all prior cannabis use convictions, and end all incarceration for drug use alone and instead divert individuals to drug courts and treatment." Two years later, it seems that people are tired of waiting for Biden to deliver on his promise.